RHOBH's Teddi Reveals She Got Plastic Surgery On Her 'Tatas' After Dramatic Weight Loss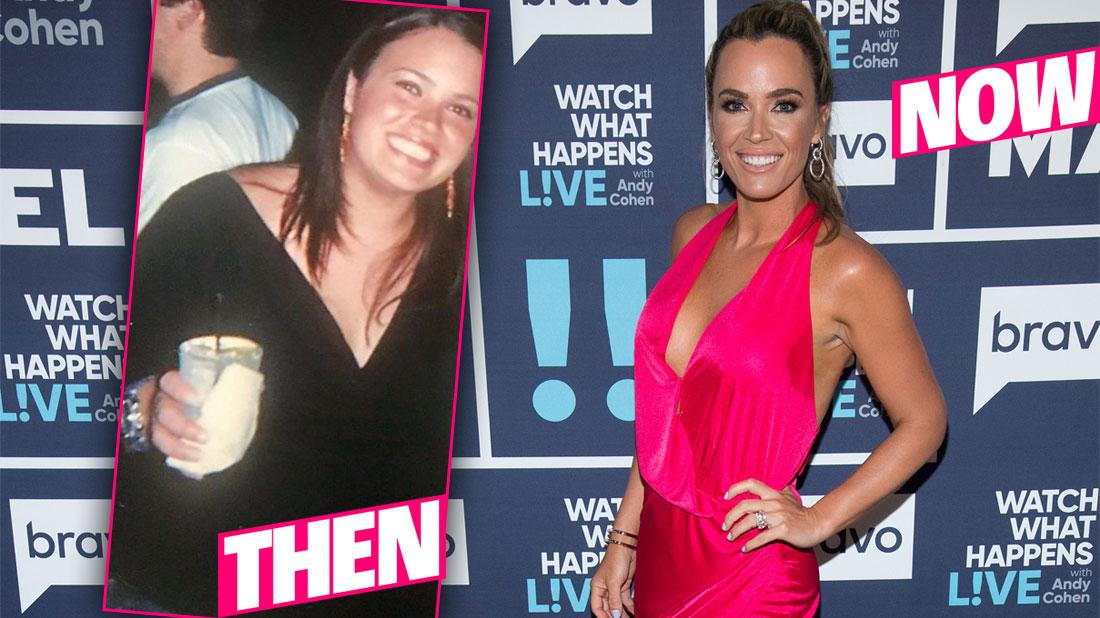 Teddi Mellencamp is not being shy about her journey under the knife.
Just in time for her 38th birthday, the Real Housewives of Beverly Hills star shared a throwback photo of herself, a few pounds heavier, before she discovered health and fitness.
"Photo on the left: my birthday during one of the many years I was truly struggling with taking care of myself when it came to health and fitness," she captioned the before-and-after post showing her dramatic weight loss.
Article continues below advertisement
"I remember having to step on the scale at the doctor— and the tears when the doc said, 'Teddi, you're 5'3" and over 200lbs.' The me in that picture would do extreme fad diets, lose a bunch of weight and then gain it all back again. Picture on the right: Now, going into my 38th year with four years of consistent commitment to my lifestyle. Four years years I have been All IN— no yo-yo," she continued, recalling her previously unhealthy lifestyle.
Fans rushed to comment on the shocking post, telling Mellencamp how great she looks now.
"You look amazing your nose is smaller did u have surgery?" one follower wrote.
Mellencamp responded, "Not on my nose. I did on my tata's."
"Was it bc you needed a lift? Just curious from my weight loss, I feel I need a lift or redone?" a different fan asked.
"Mine didn't need a lift. They deflated after breast feeding and weight loss so they added 210 cc implants," the RHOBH star explained.
Now, Mellencamp is healthier than ever and runs her own wellness company, ALL IN by Teddi. The service offers accountability coaching for people of all ages, sizes, and fitness goals.
"I am grateful that at this age of 38 I now know that healthy living isn't a diet— it's a lifestyle. I am so blessed to be surrounded by an amazing team @goallinbyteddi who have also changed their lives and continue to help me stay committed to feeling my best," wrote Mellencamp.