Shannen Doherty To Star In 'Riverdale' Tribute Episode Honoring Luke Perry's Death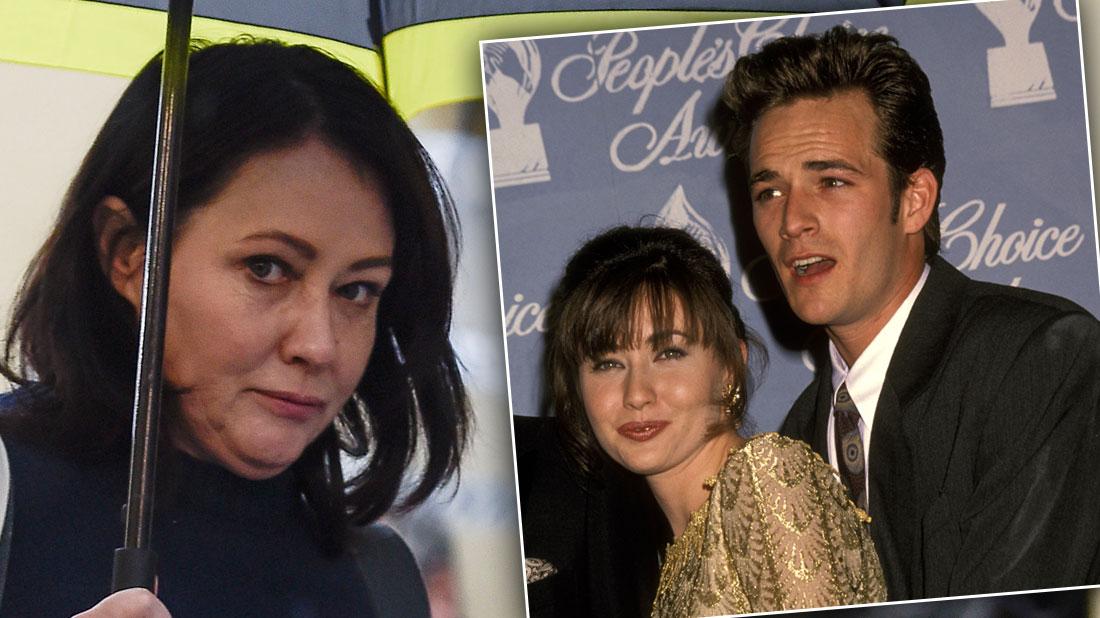 Shannen Doherty will be making an appearance on Riverdale's season 4 to pay tribute to her good friend Luke Perry.
This Sunday, July 21, Doherty, 48, shared some sweet photos of her with Perry, both from their days as young actors on Beverly Hills, 90210, and from years later, as adults.
In her post, she revealed the news.
"I am deeply honored to pay tribute to Luke on Riverdale. The care in which this show takes in honoring his memory is beautiful," Doherty wrote. "He is missed. Today. Tomorrow. Forever."
Article continues below advertisement
RadarOnline.com readers know Perry died of a massive stroke this March, at age 52. After his passing, his friends, loved ones, fans, and costars, mourned his death, and shared emotive social media posts voicing their sadness.
"Yesterday morning I got a phone call that devastated me. I'm struggling with this loss and am having a hard time with my thoughts. But, my heart goes out to his family and friends who were blessed by his light in their (and mine) lives. Processing this is impossible right now," Doherty wrote on Instagram at the time.
Now, the actress will play a very "emotional" role on an upcoming episode of Riverdale, made to honor her friend, the show's creator, Robert Aguirre-Sacasa, said during the Comic-Con panel this Sunday.
The tribute will "reflect Perry's enduring legacy and the indelible imprint his character" Fred Andrews had on the show, Aguirre-Sacasa, continued, adding that Perry wanted Doherty to make a cameo since season 1.
Article continues below advertisement
"They were such good friends, and when we were putting together this tribute episode, we wanted to make it as special as possible, and so we asked Shannen to do a pivotal, super-emotional role," he said. "She read the script and immediately said, 'Yes.' It's very impactful."
The tribute episode, Aguirre-Sacasa said, will "Probably the most important episode of #Riverdale we'll do this year, if not ever."
"A tribute to our fallen friend. Thankful for this opportunity to honor Luke & Fred," he tweeted.