R. Kelly Arrested On Federal Sex Crime Charges 5 Months After Pleading Not Guilty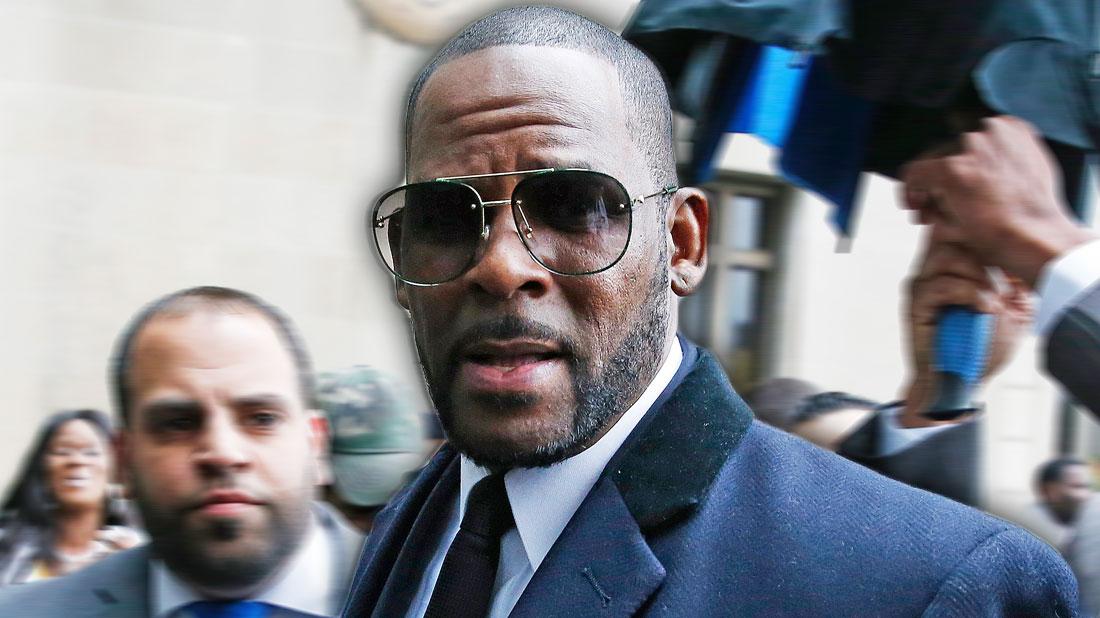 R. Kelly has been arrested on federal sex crime charges, months after being accused of running a sex cult, impregnating an underage girl, and brainwashing women to be his sex slaves.
The rapper, who's vehemently denied all claims, was arrested in Chicago this Thursday, July 11. Officials told News 4 he was walking his dog when Homeland Security Investigation agents and NYPD Public Safety Task Force took him in. He is expected to be flown to New York for trial.
Article continues below advertisement
The 52-year-old star was arrested on 13 charges including child pornography, enticement of a minor, and obstruction of justice, U.S. attorney spokesman Joseph Fitzpatrick told The Associated Press.
Separate federal indictments have been filed in Chicago and Brooklyn, according to a law enforcement official.
RadarOnline.com readers know R. Kelly — whose real name is Robert Sylvester Kelly — has been accused of sexual abuse by several women, over the span of two decades.
In 2008, a jury acquitted him of child pornography charges after a 27-minute video for him having sex with a girl as young as 13 leaked. R. Kelly faced 15 years in prison for that alleged crime, but the teen denied it was her and did not testify. The rapper was then declared not guilty.
This February, he was charged with aggravated sexual abuse involving four women, three of whom were minors. Saying he did not know his girlfriends' ages, he pleaded not guilty and was released from Chicago's Cook County Jail after posting bail.
Article continues below advertisement
In March, following the accusations, R. Kelly agreed to an interview with CBS' Gayle King. During the talk, he told her had several young lovers, but wasn't "stupid" enough to have a sex cult.
"Y'all quit playing. I didn't do this stuff," R. Kelly yelled as tears rolled down his face. "This is not me. I'm fighting for my f**king life!"
When King asked him if he was suggesting every one of his accusers who spoke out in the scathing documentary Surviving R Kelly were lying, he exploded in anger.
"Absolutely. I have been assassinated. I have been buried alive," the rapper said, sobbing. "Y'all trying to kill me! Y'all killing me man! This is not about music. I'm trying to have a relationship with my kids and I can't do it."
That same month, the star was arrested for not paying child support, and friends of his told RadarOnline.com he was broke and "suicidal."
"We are dealing with a man who believes he lost everything," the source said.