Stars Rocked! Nicki, Kylie, Kaley & Other Celebs Shudder About 6.9 LA Earthquake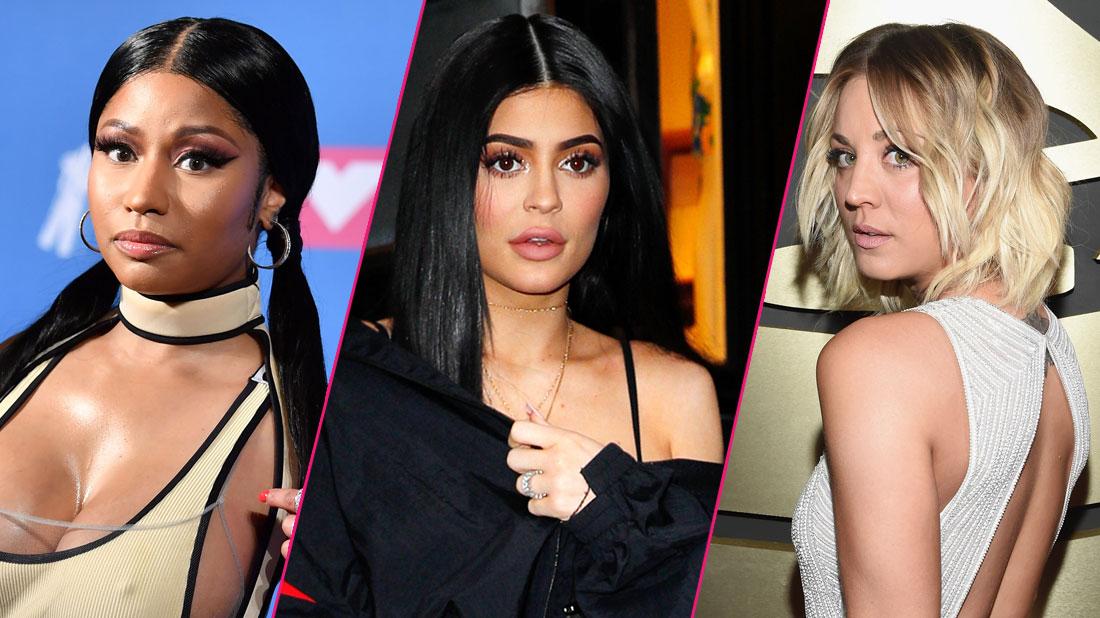 A massive earthquake that hit Southern California on Friday night shocked celebrities living in the area.
As the Daily Mail reported, the earthquake, which struck at 8 :19 p.m., follows the 6.4 magnitude earthquake that shook the area the day before, on the 4th of July.
This time, the magnitude, which was initially listed as 7.1, dropped down to 6.9. Despite striking 11 miles from Ridgecrest, the earthquake was so powerful, it was felt as far away as Phoenix.
Article continues below advertisement
Following the second earthquake, the hashtags #earthquakela and #earthquakeinla, got reactions from regular folks and celebrities who were terrified.
"It's a phkn earthquake OMG," Nicki Minaj, 36, wrote in her Instagram story.
Kylie Jenner expressed her anxiety with very few words as well. "These earthquakes," she wrote on social media, along with two weeping faced emojis.
Big Bang Theory actress Kaley Cuoco was a bit more detailed, doing an Instagram stories video about what she and husband Karl Cook were doing at the time the earthquake hit.
"Karl and I were out of town for the earthquake yesterday, and I just felt that one and I see our chandelier moving, and all the alcohol bottles were moving," Cuoco said. "That was weird!"
"That was fun," her spouse Cook replied.
"Fun?" she objected. "That was scary!"
Paris Jackson and Halsey shared that the earthquake also had an effect on pets and animals.
"My poor dog was so scared from that earthquake just now," Paris tweeted. "It felt super small from where i'm at but she literally sprint up the stairs looking for me."
Halsey wrote, "I feel bad for every animal thats dealing with earthquakes an fireworks this week :( pls keep ur babies close. I miss min so so so much and wish I could hold him."
Finally, the earthquake put some things in perspective for reality star Kendra Wilkinson, who alluded to the power of the universe.
She tweeted "Time to doomsday prep."
Singer Leann Rimes said meditating helped her stay Zen, adding, "Hope everyone is ok...."