Joe's Last-Ditch Fight For Freedom! Jailbird Giudice Argues He's NOT Eligible For Deportation In Appeal Brief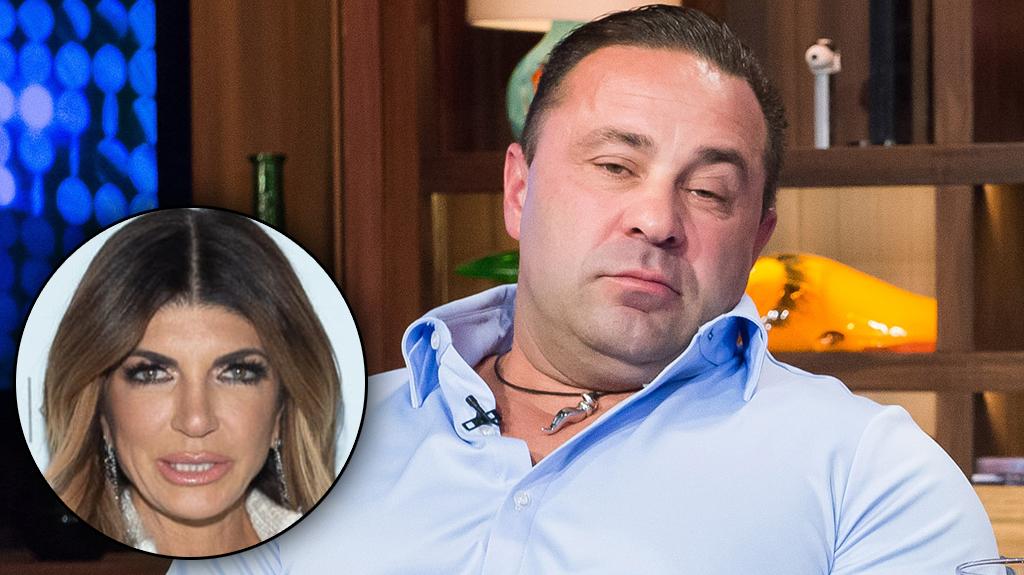 Joe Giudice has officially submitted his deportation appeal papers in federal court as part of his last-ditch effort to remain in the United States, RadarOnline.com can exclusively report.
In the 82-page brief first obtained by RadarOnline.com, the Real Housewives of New Jersey husband, 49, and his lawyer argued that his fraud crimes do not fit into the "aggravated felony" category that would warrant an automatic basis for deportation. (Under federal law, an aggravated felony is considered to be any loss to a victim which exceeds $10,000.)
Article continues below advertisement
In the brief, Joe and his team argued that Wells Fargo was not a victim, as the bank made loans "amounting to consumer fraud," which was alleged as part of a multi-million dollar settlement with the state of New Jersey.
"Here the Petitioner will show that a bank legally compelled to forgive a fraudulently made loan should not be held to have suffered a loss from fraud," Joe's lawyer, Thomas Moseley, wrote in the July 15 filing to the United States Court of Appeals for the Third Circuit.
The brief also noted that more than $400,000 was paid in restitution to the bank as part of his sentencing.
The attorney argued that the deportation removal proceedings should never have been initiated before a judge ordered him to be kicked out of the country last year.
"Proceedings were incorrectly instituted, and should have been terminated," he said.
The brief also mentioned Joe's famous wife and their children's status as U.S. citizens. (Though Joe immigrated to the country at just 14 months old, he was never made a citizen.)
Article continues below advertisement
"He married his wife Teresa, a United States citizen, on October 23. 1999. The couple has four children, all born in the United States," the papers stated.
As RadarOnline.com previously reported, Joe has been fighting tooth and nail to stop his deportation back to his native Italy.
Last summer, Joe initially attempted to reverse the detainer lodged by ICE officials, but on October 10, 2018, an immigration judge shut him down, RadarOnline.com first reported.
"Based upon the law, I find you deportable and ineligible for any kind of relief," Judge John Ellington announced at the court hearing in Pennsylvania's York Immigration Court. "Mr. Giudice, no matter how this turns out, I wish you the best. I decided this case as a matter of law."
"I don't understand how I can be deported on this case," Joe stammered. "If you will, I'll tell you my side. I shouldn't even be here right now...I have to go back and tell my kids this, and they've been waiting to hear from me."
Article continues below advertisement
Joe attempted to appeal the ruling with the Executive Office of Immigration, but that was later dismissed on the same findings that his crimes were considered an aggravated felony.
His final chance remains with the Third Circuit Court appeals board, who will review the brief and decide the fraudster's fate.
He remains in ICE custody at the Clinton County Correctional facility, which he entered after serving his three-year sentence on fraud charges.
During Joe's legal fight, Teresa, 47, has been spotted holding hands and partying with her 26-year-old boy toy, Blake Schreck. A source told RadarOnline.com she intends to file divorce papers as soon as Joe is deported.