Teresa Giudice Refuses To Talk About Cheating Scandal With Boy Toy During 'RHONJ' New Season Taping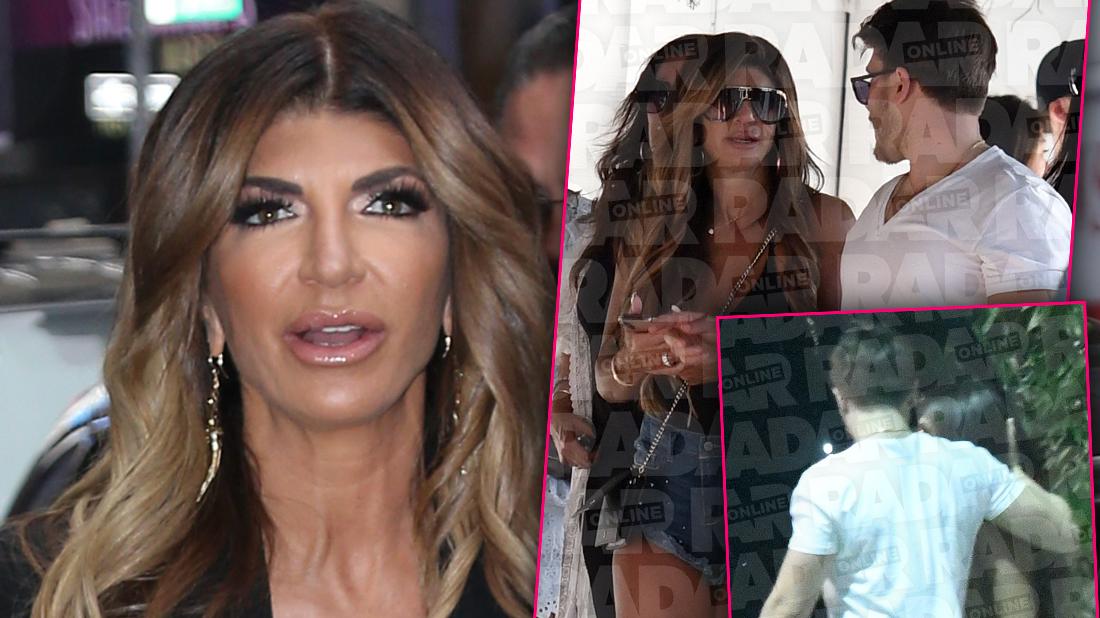 Article continues below advertisement
But the photos were released after the RHONJ reunion taped and according to the insider, with cameras rolling on the new season no one has confronted her with cheating on her husband.
As Joe, 46, currently languishes in a Pennsylvania ICE detention center and could be deported to his native Italy, Teresa, also 46, is avoiding her cheating issue.
"No one has ever seen anything like it," the source admitted to RadarOnline.com.
"After the reunion, the story was just dead."
Teresa's secret fling with Blake happened while Joe was locked up in a federal prison serving his 42- month sentence for tax fraud.
His brother Peter Giudice told RadarOnline.com that he wasn't supporting Teresa in the cheating scandal.
"That's his thing. Let him figure it out," Peter said about the photos of his brother's wife of 20 years with Blake, a local New Jersey hunk that lives just nine miles away from her marital home.