How 'Perfect'! Singer Ed Sheeran Is Secretly Married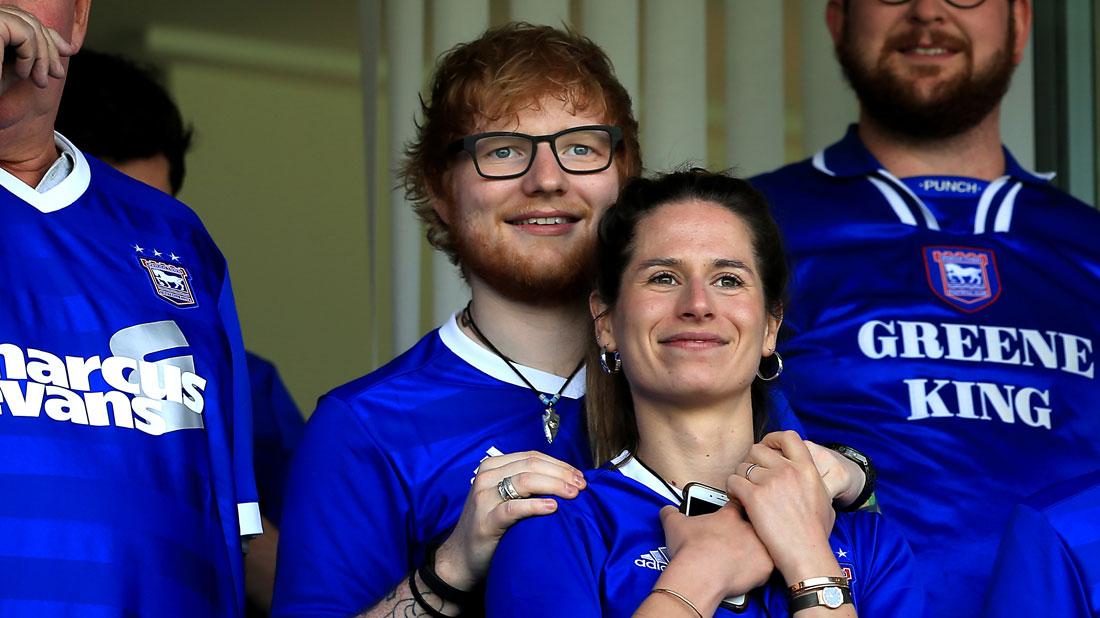 Ed Sheeran has finally confessed that he is married.
According to British media reports, the rocker and long-time girlfriend Cherry Seaborn wed just before Christmas in front of about 40 friends and family.
In an interview with broadcaster Charlamagne Tha God to promote his album "No.6 Collaborations Project," Sheeran, 28, talked about how he wrote the song "Remember the Name," which refers to "my wife."
Article continues below advertisement
The 28-year-old British singer-songwriter said "I knew that we'd be married by the point that the song came out."
Sheeran announced his engagement to Seaborn at the start of 2018, with a simple post on Instagram.
"Got myself a fiancé just before new year," Sheeran captioned the photo. "We are very happy and in love, and our cats are chuffed as well."
The two were friends when they attended school in Suffolk, England together. Years later, Sheeran and Seaborn reconnected.
The "Shape of You" singer has been very open about Seaborn's role in helping him through his struggles with substance abuse.
A year before their engagement, the rock star revealed on The Jonathan Ross Show that he had to take time off from his red-hot career after he found himself "slipping" into substance abuse issues.
"I think you need to, when you get into the industry, adjust to it — and I didn't adjust because I was constantly working on tour," Sheeran said, adding that when he needed help the most, his now wife was there for him.
Article continues below advertisement
At the time, he and Seaborn were living together "and I think that was a real help grounding me" he added. "I was a 25-year-old in the music industry on tour so I just needed someone to balance me out.
"I didn't really notice it was happening. It just started gradually happening, and then some people took me to one side and were like, 'Calm yourself down'… It's all fun to begin with, it all starts off as a party and then you're doing it on your own and it's not, so that was a wake-up call and taking a year off," he revealed.
Sheeran has said Seaborn inspired his song "Perfect," which reached Number One on the Billboard Hot 100 charts.