High School Sweethearts: Ed Sheeran and Cherry Seaborn's Relationship History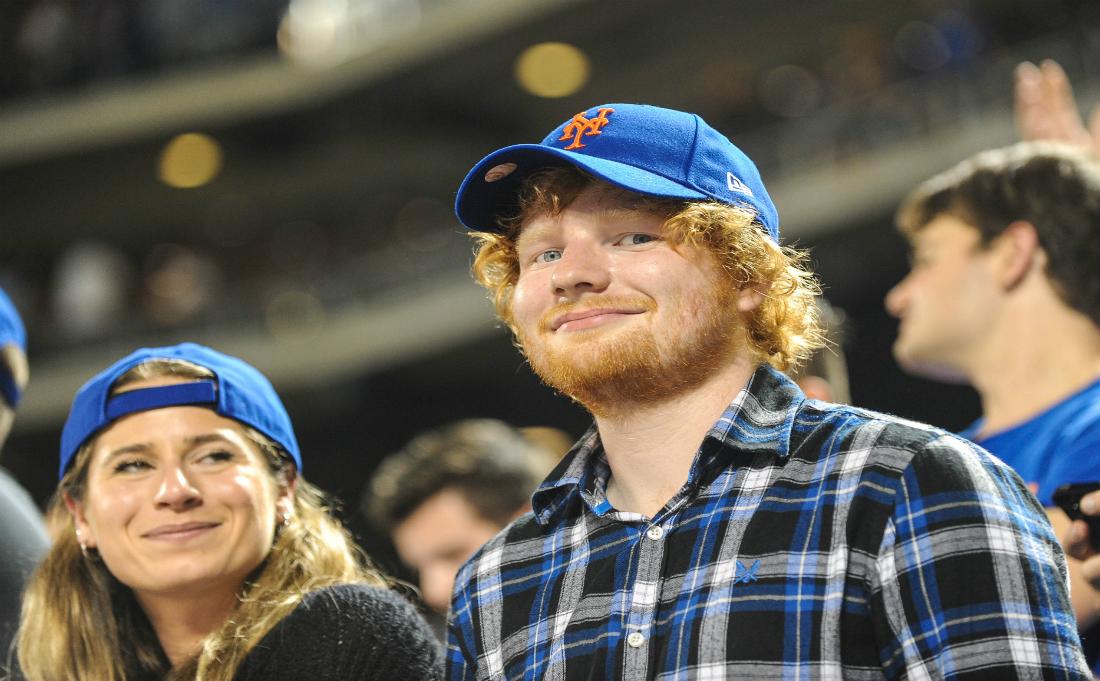 Inspiration for good music and for love can come from the most unexpected places. For British singer-songwriter Ed Sheeran, both of these things came in the form of a longtime friend and former Duke University hockey star, Cherry Seaborn.
MORE: Ed Sheeran Says He's Eternally Jealous Of Elton John After Singer's Retirement News
The pop star and the former Wall Street banker reconnected after years apart. They were able to find time to spend together even his busy touring schedules and her life's demands. Here are the details of this celebrity couple's relationship history.
Article continues below advertisement
1. Ed Sheeran Met His Future Wife in High School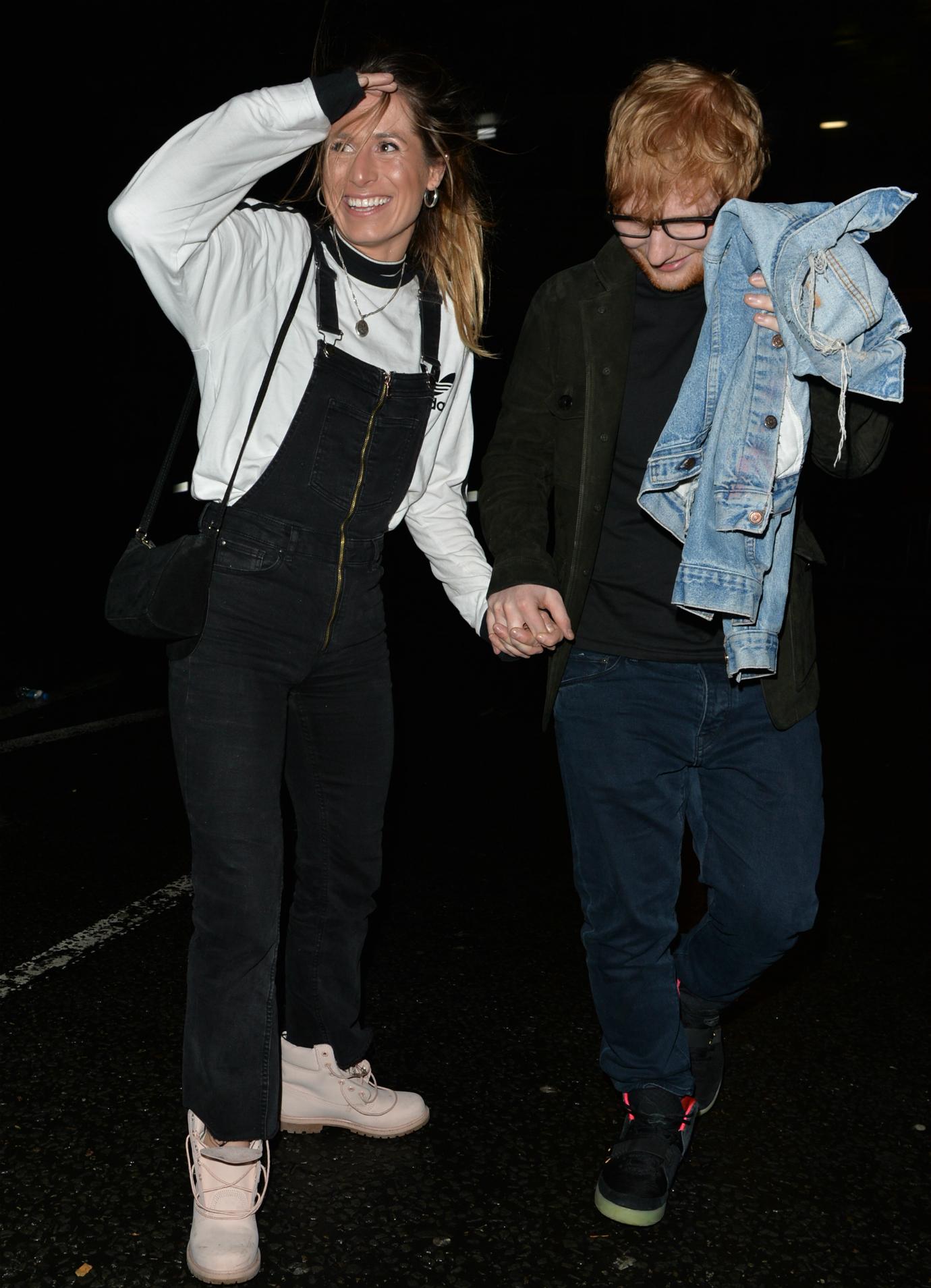 Some people really do end up marrying their high school sweetheart. Ed Sheeran and Cherry Seaborn met while both students at their hometown high school, according to The Sun. They both went to Thomas Mills High in Framlingham, Suffolk, England where they were friends. Sheeran then made the bold choice to drop out of high school and instead play music full time.
2. Ed Becomes A Big Star Dating Nina Nesbitt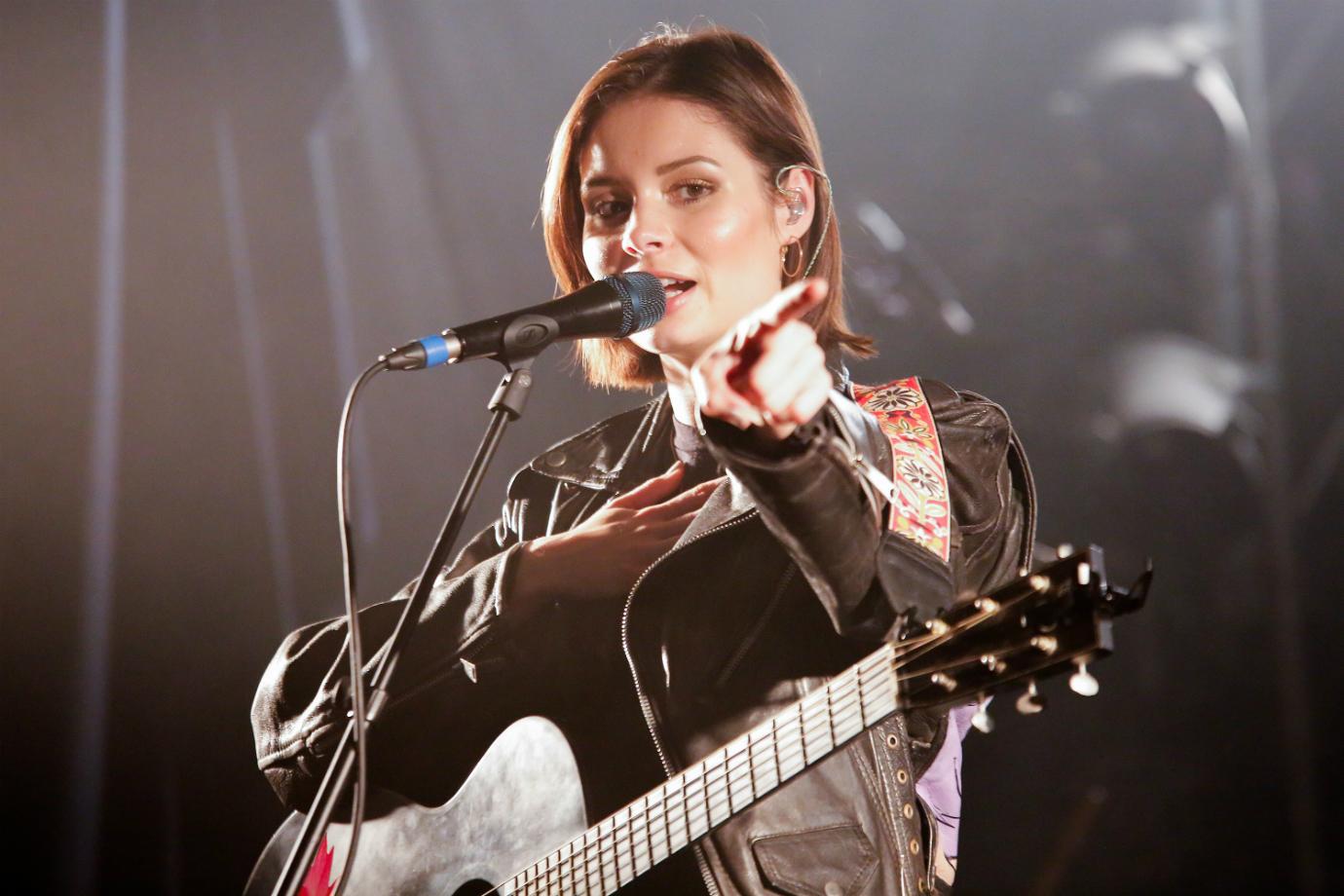 Sheeran became an international success as a chart-topping musician with the release of his debut album. In 2011, Sheeran was an eligible bachelor after his first record, "+". By 2012 he was dating fellow songwriter Nina Nesbitt. The pair dated briefly but, according to MSN, each of them wrote a song about the other. Sheeran wrote about her in his song "Nina" and she wrote "The Moments I'm Missing" about him. Nesbitt later said she was happy for Sheeran and his relationship with Seaborn.
Article continues below advertisement
3. Sheeran In A Relationship With Athina Andrelos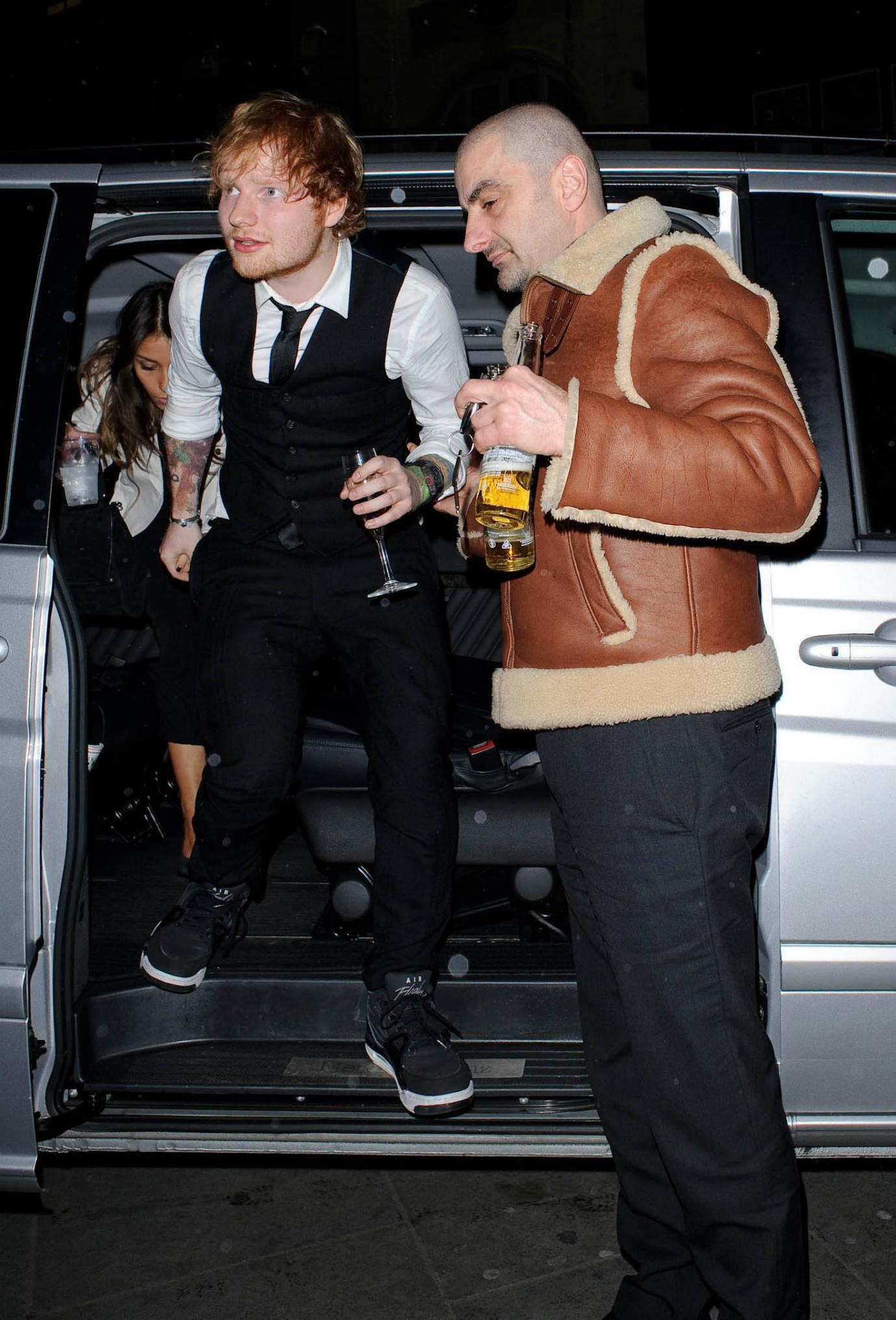 In the beginning of 2014, the Grammy winning musician was dating Athina Andrelos who works for celebrity chef, Jamie Oliver. The two dated for over a year, but Sheeran confirmed to E! News that the relationship had ended in February 2015. The singer was noticeably sad when asked if he wanted to be single. The end of this relationship left the door open for him to enter into other relationships, which he soon did.
Article continues below advertisement
4. Seaborn and Sheeran Dating Rumors Begin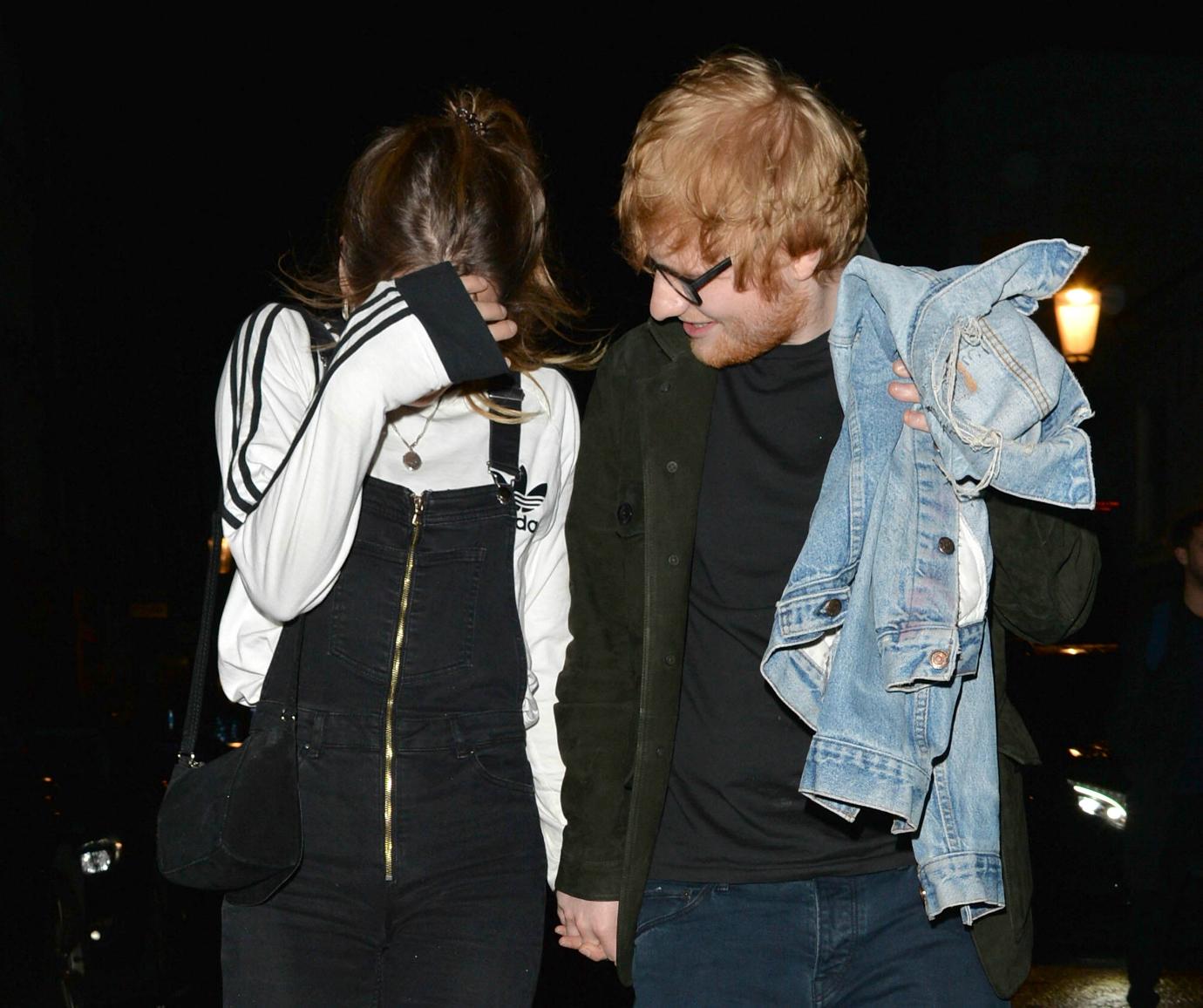 Dating rumors began in 2015 that Sheeran was dating his old high school classmate. It was later confirmed to People magazine that the couple officially began dating on July 4, 2015 when Sheeran invited Seaborn to Taylor Swift's 4th of July party. He asked Swift if it was cool to invite his old friend to the party in Rhode Island and that is when fate took over.
Article continues below advertisement
5. Music Tour Through New York Reconnects Old Friends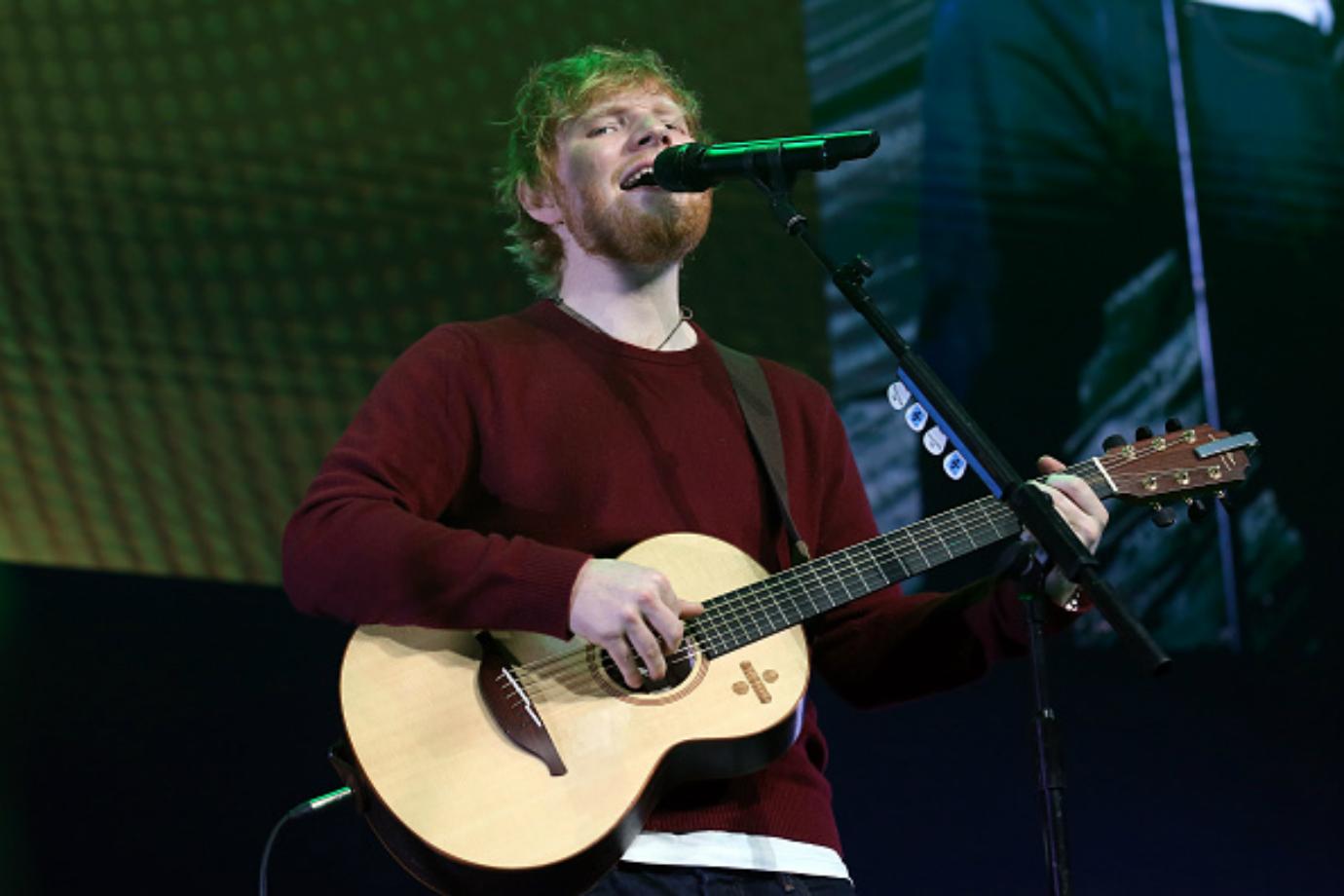 Sheeran told People that his tour for his album "Multiply" took him through New York City where Seaborn had been working on Wall Street. This was how the two friends reconnected and headed down the path to romance.
Article continues below advertisement
6. Taylor Swift Becomes Friends With Cherry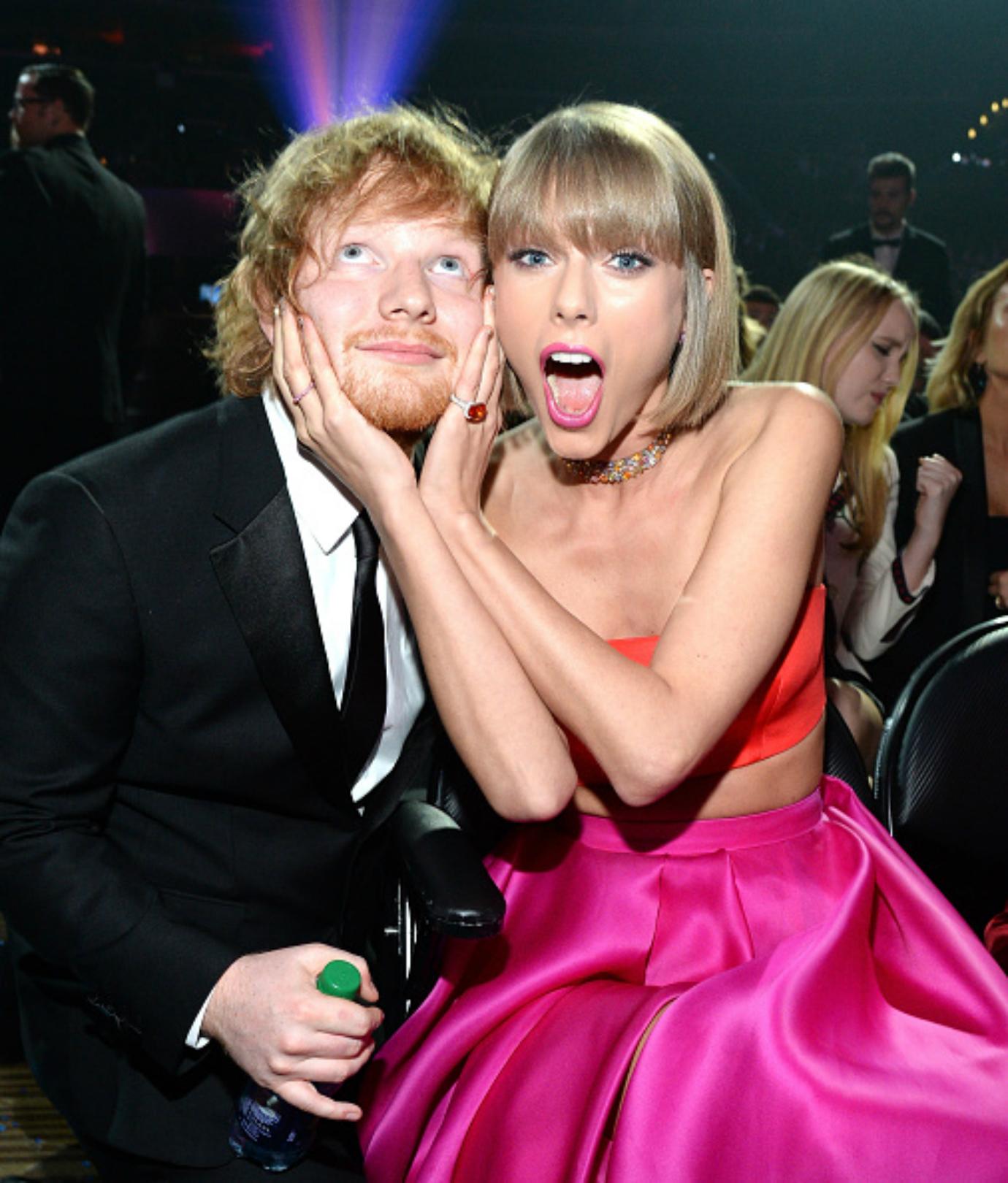 Pop icon Swift was the most supportive friend of the early relationship between Sheeran and his new girlfriend. The "Perfect" singer even told People that Swift and Seaborn have hung out several times without him. He said to People, "I don't know what they get up to, talking about cats or whatever."
Article continues below advertisement
7. The Perfect Relationship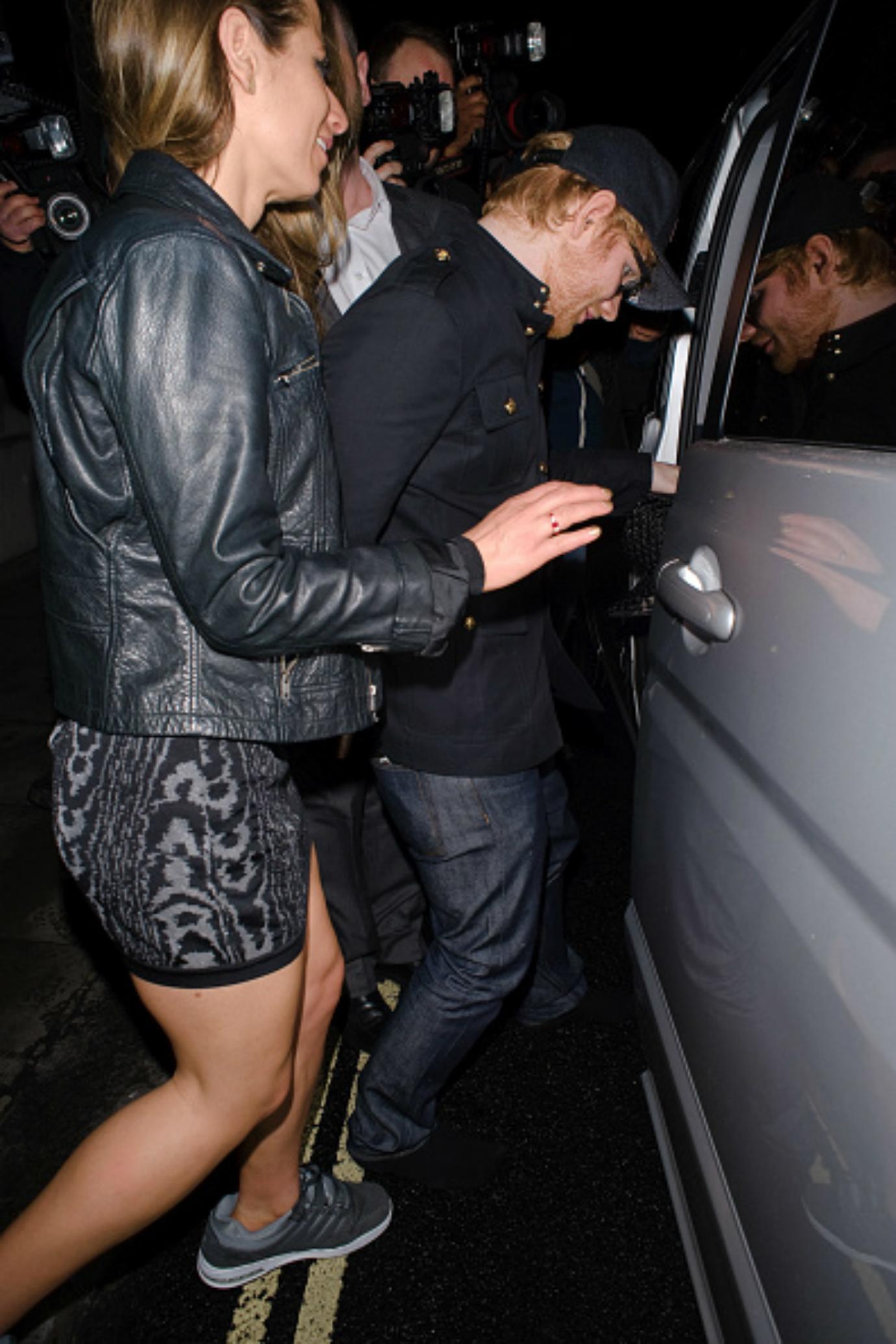 One of the best parts of being in a relationship with a songwriter is when they write a song about you. Seaborn found this out when Sheeran confirmed to US Weekly in 2017 that his hit song "Perfect" was actually about his perfect girlfriend. According to the publication he said, "The line that goes, 'Barefoot on the grass, listening to our favorite song' was about when we were in Ibiza listening to Future's "March Madness," literally not wearing any shoes and going mental on the lawn, which was quite a nice time. I didn't see her first reaction to the song because she lived in New York at the time. So I just emailed it to her but she did really like it.'"
Article continues below advertisement
8. Adorable Engagement Announcement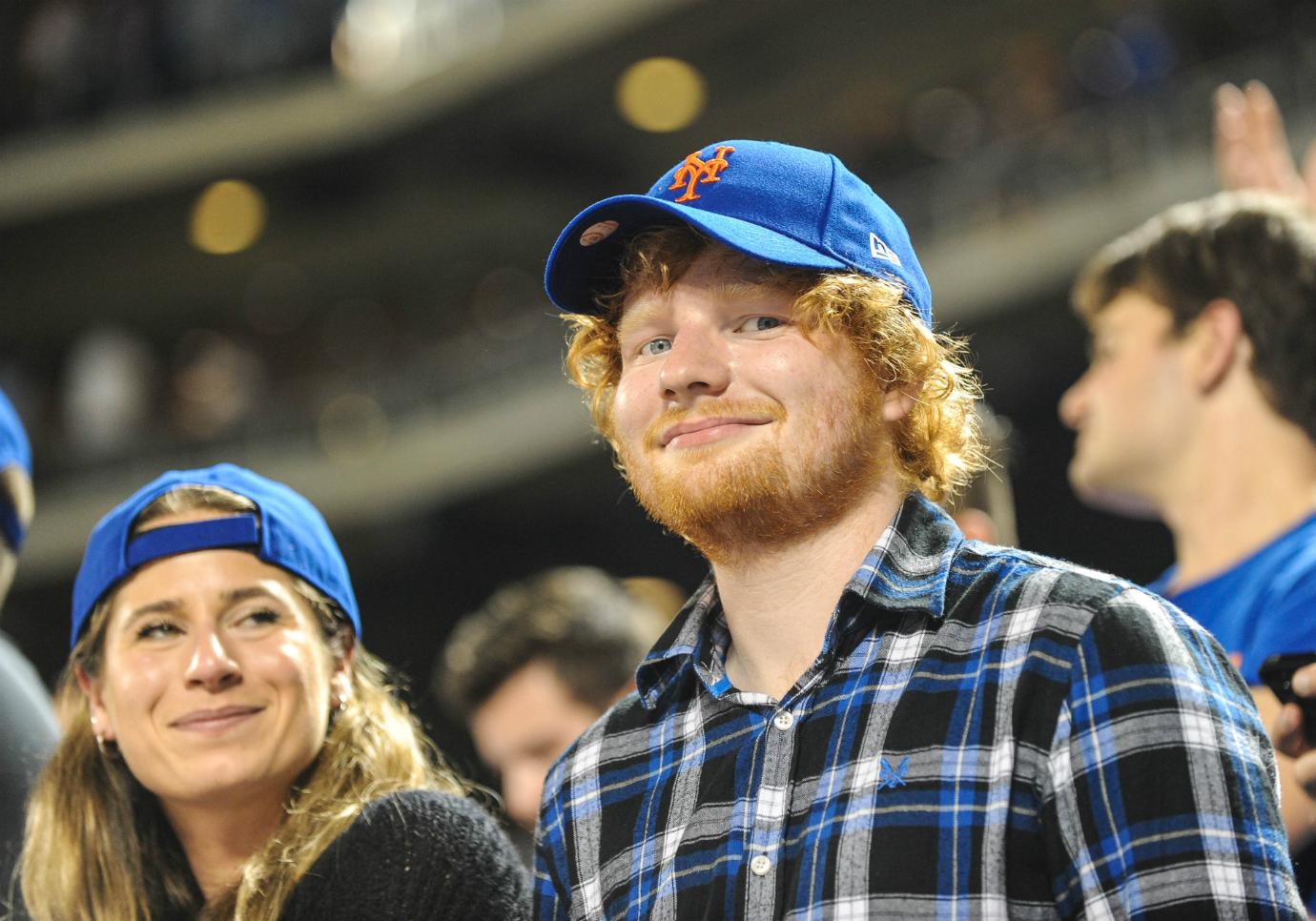 In a cute Instagram post, Sheeran announced the couple's engagement in January 2018. The loving picture announced to fans around the world that the singer had asked Seaborn to marry him over the holidays. The caption read, "Got myself a fiancée just before new year. We are very happy and in love, and our cats are chuffed as well."
Article continues below advertisement
9. The Shape of A Wedding Ed and Cherry Get Hitched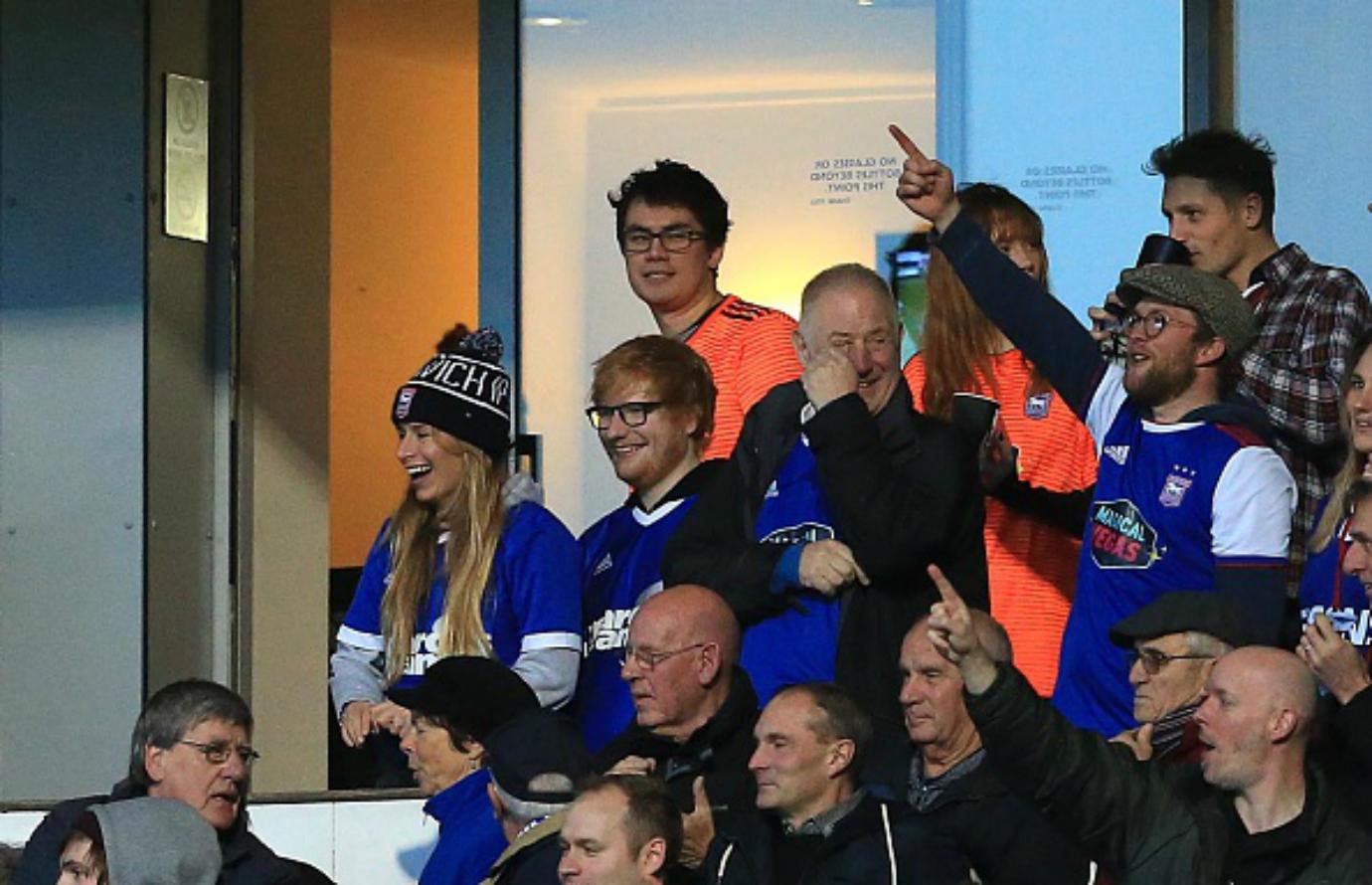 In December 2018, the pop star and longtime friend got married, but they kept the wedding a total secret from the public until February 2019. According to People, the couple were married in front of just 40 close friends and family in a small ceremony at Sheeran's home.
Article continues below advertisement
10. A More Public Relationship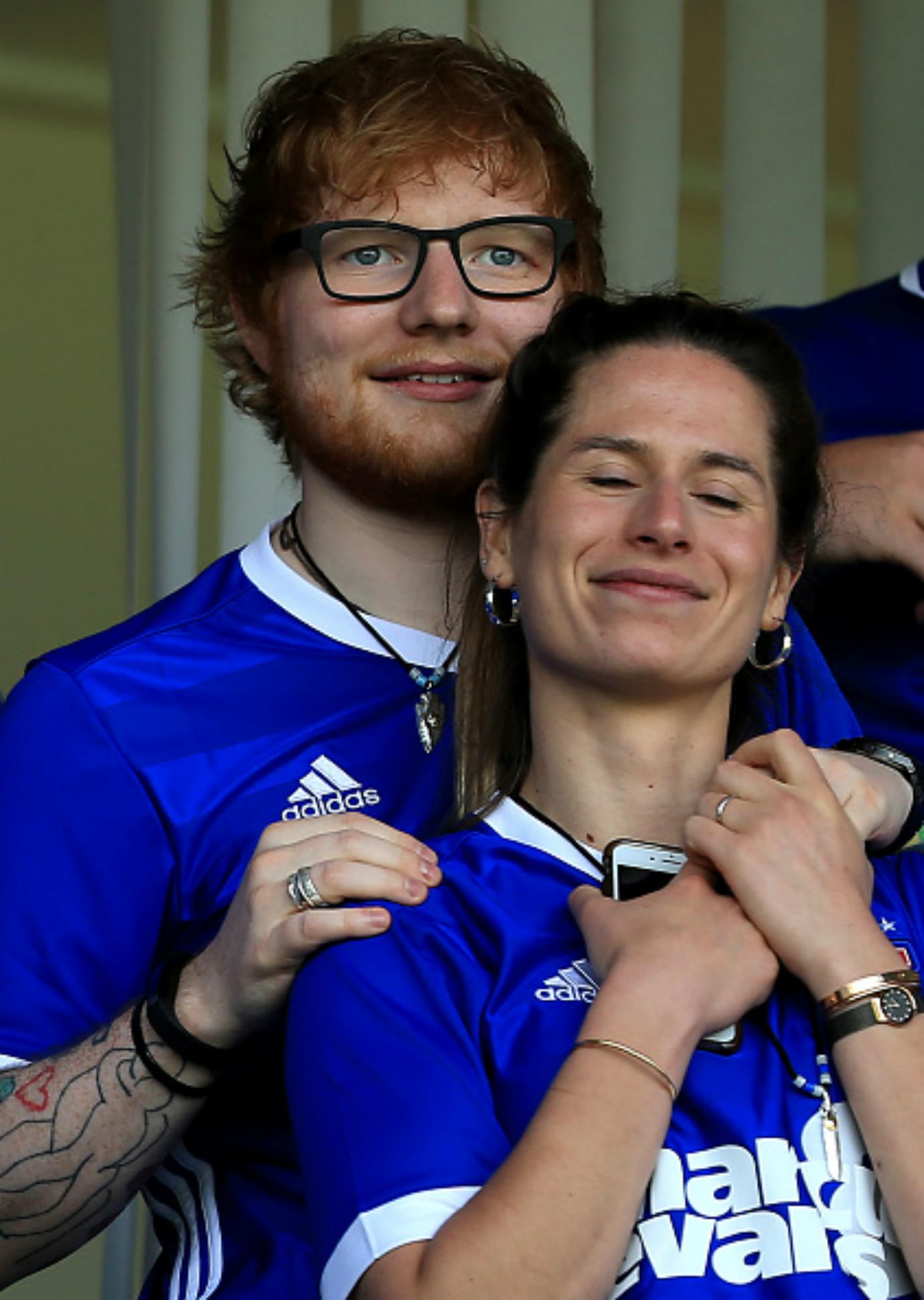 Since becoming a married couple Seaborn and Sheeran have been more public with their relationship. According to US Weekly this included outings with friends Courtney Cox and Johnny McDaid and even attending soccer matches together.