Emotional Time! Catelynn & Tyler Reunite With Daughter They Gave Up For Adoption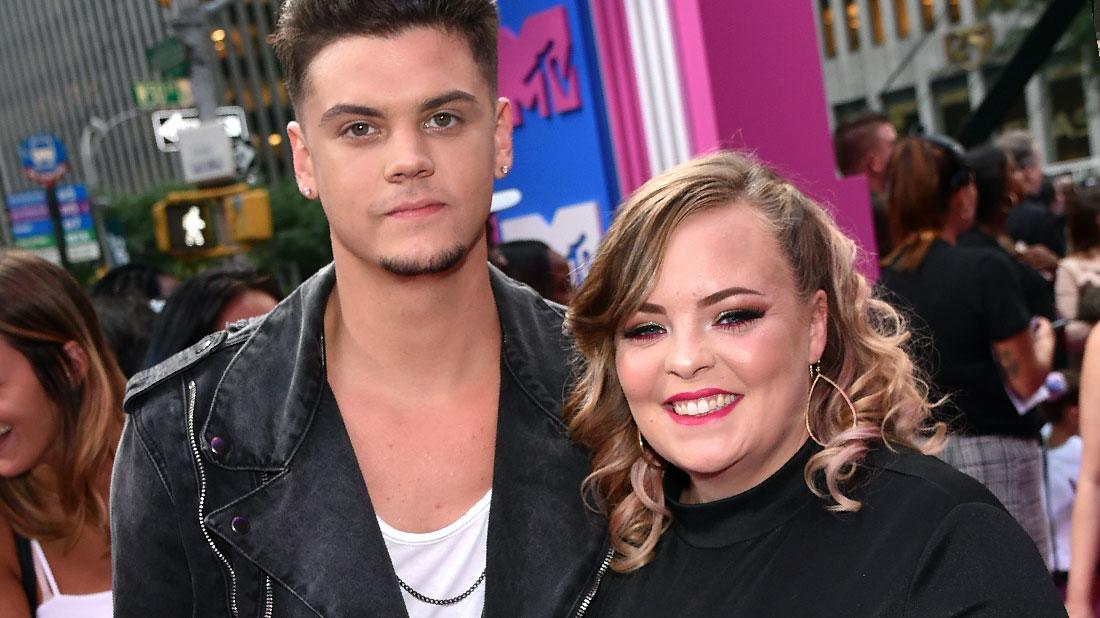 Catelynn Lowell revealed on Twitter that in a rare visit, she and husband Tyler Baltierra were going to see the daughter they gave up for adoption.
On Saturday, June 29, Catelynn wrote that they would briefly reunite with Carly, 10, who lives with her adoptive folks.
"Today is a very special day we get to see Carly and her parents," the Teen Mom OG star, 27, noted.
As fans know, Catelynn and Tyler, also 27, made the difficult decision to put their girl up for adoption in 2009 when the TV stars were just teenagers.
Article continues below advertisement
They married in 2015 and had two more daughters together, now ages four and four months, whom they raise.
Catelynn added of those girls in her emotional weekend post, "Nova & Vaeda get to hang with their sister #blessed #adoption #sisters."
The teen mom and her husband have visited Carly from time to time as part of her "open" adoption.
In 2017, they met with Carly for the first time in two years after the girl's adoptive parents had previously denied visits during a bump in the road of the open adoption arrangement.
Things have been better since then, and Catelynn was with the child for her 10th birthday in May. She shared a sweet Instagram video of little Carly blowing out the candles on her cake.
But as RadarOnline.com readers know, Catelynn has had a troubled life. She stunned fans in November 2017 with a desperate cry for help, tweeting that she was going into a facility for depression, writing, "Well today I thought of every way to kill myself.. so I'm going to treatment."
Article continues below advertisement
She also revealed grim details about her suicidal thoughts exclusively to RadarOnline.com, saying, "I'm taking the time I need right now to take good care of myself. On November 17th I thought of every way possible to commit suicide, from wrapping a belt around my neck to just running my car into an electric pole."
Catelynn has since reclaimed her life.
The process of having Carly adopted by her current parents Brandon and Teresa Davis was filmed by MTV and shown on the first show starring Catelynn and Tyler, 16 And Pregnant.
Many fans said they happy that Catelynn and Tyler still keep in touch with Carly after her tweet.
"This is wonderful so happy for all of you," one follower wrote.
But the Baltierras' parenting has come under fire before.
Carly recently left Nova and Vaeda at home with her husband as she left the house for some time alone, which led to her toddler having a tantrum.
Haters slammed her, but Catelynn pointed out, "That was my first time by myself in MONTHS!!! And it was my birthday! If you are a parent you know that sometimes u need me time!"