Tyler Baltierra And Catelynn Lowell Reunite With Daughter They Put Up For Adoption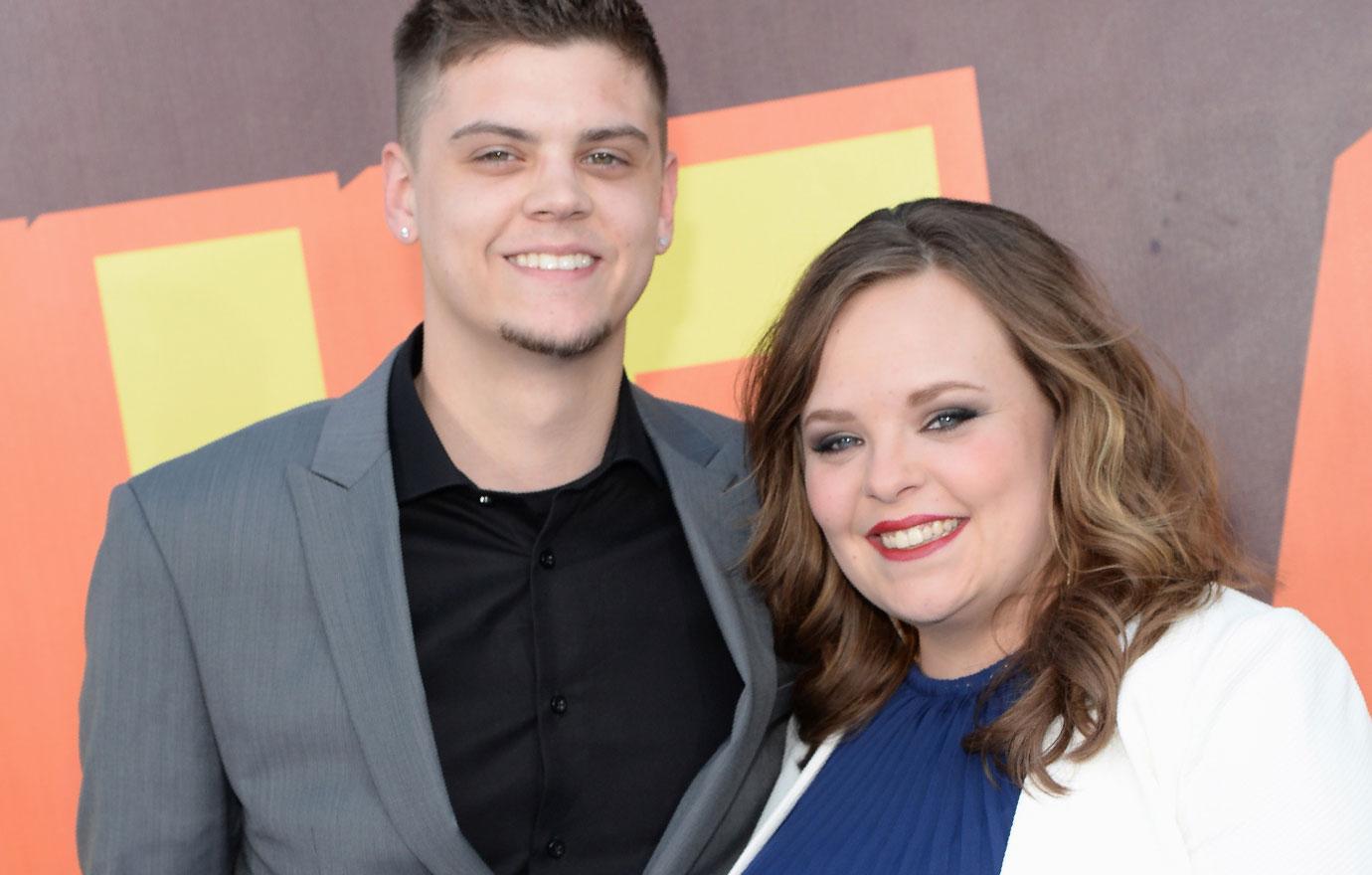 Teen Mom stars Catelynn Lowell and Tyler Baltierra were reunited with the daughter they had given up for adoption for a visit on Saturday.
They met with Carly for the first time in two years after the girl's adoptive parents had previously denied visits during a bump in the road in the "open" adoption. Lowell and Baltierra placed their daughter Carly for adoption after her birth in 2009 with Brandon and Teresa Davis
Article continues below advertisement
The Baltierras, 25, married long after having given up Carly and they had another daughter, Novalee, 2 ½, whom they now raise together.
They took Novalee on the trip to see Carly, whom they placed for adoption in 2009. As fans know, Lowell's pregnancy and the adoption were documented on 16 and Pregnant, the show that eventually morphed into the Teen Mom series.
As Radar has reported, Brandon and Teresa Davis, the adoptive parents of Lowell and Baltierra's birth daughter Carly, denied their yearly visits with the 8-year-old in 2016.
The Teen Mom OMG stars have had a strained relationship with the adoptive parents, as they fought with Baltierra when they asked that he stop posting photos of Carly on social media. Brandon and Teresa also refused to have their daughter discussed on the MTV series.
An adoption counselor told Baltierra on TV that the adoptive parents were doing what was best for Carly.
The last time Lowell and Baltierra were reunited with their daughter was at their wedding on August 22, 2015. Carly's face was blurred out on the episode.
Article continues below advertisement
When it was time for their yearly check-in visit in 2015, Brandon and Teresa ignored their request.
But they obviously patched things up as a reunion happened on Saturday.
Lowell and Baltierra, who have had marital issues, were excited about the emotional get together, and he tweeted beforehand on Saturday, "Today is the day! After 2 years we finally get to see Carly in just a couple hours."
He added on Instagram, "On our way to see Carly!!! Can't wait to watch this cutie play with her birth sister #OpenAdoption #Blessed."
Later in the day, Baltierra revealed the reunion had happened when he tweeted, "Seeing Carly & Nova playing together, Carly pushing Nova in the stroller & holding her, omg you guys!"
He also Tweeted, "Carly ran right to me with a huge smile on her face when & I was holding Nova, it was pretty precious!"
Lowell mentioned on social media that Carly is tall and sassy. Due to Carly's parents' rules, Lowell and Baltierra weren't allowed to post photos of the reunion online, however. The married reality TV stars have had other problems besides their visits to Carly being scuttled. Lowell suffered from anxiety after the birth of Novalee which led to problems with Baltierra.
But now, things could improve as they are able to check in with their first child again as the open adoption should permit. Lowell told E! News in 2015 about the adoption situation with Carly, "our relationship is still very open."
Now, after a setback in the arrangement, the two look good to go with their visits with Carly again!
We pay for juicy info! Do you have a story for RadarOnline.com? Email us at tips@radaronline.com, or call us at (866) ON-RADAR (667-2327) any time, day or night.