Prince Harry Was 'Obsessed' With Crush Jennifer Aniston Before Marrying Meghan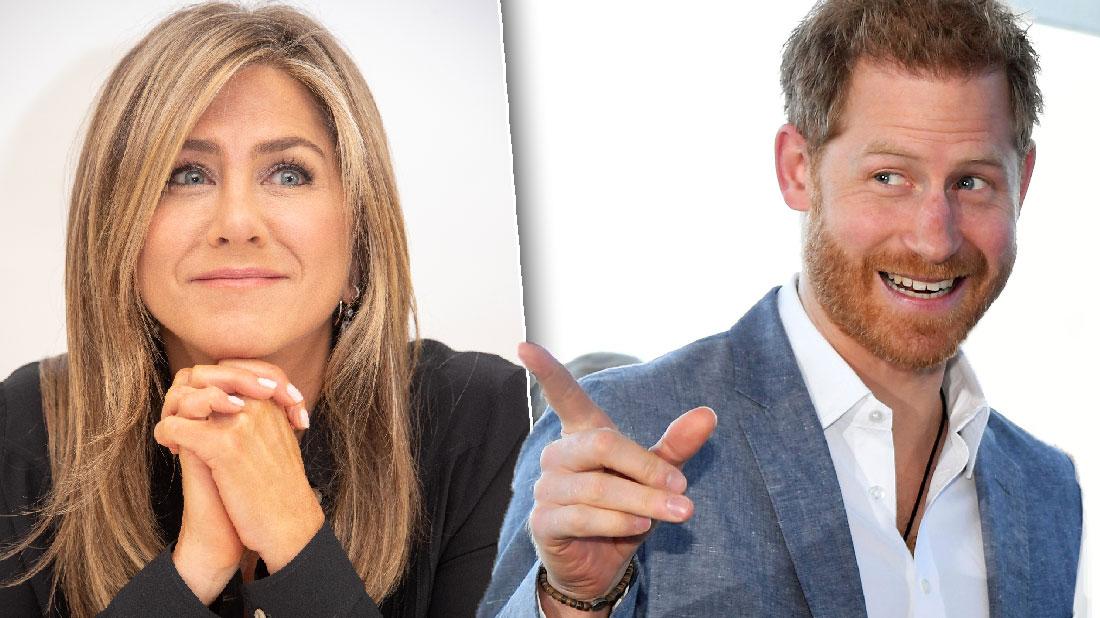 Before Prince Harry married former Suits star Meghan Markle, he was reportedly infatuated with another actress, Jennifer Aniston!
The Sunday Mirror has reported that the smitten British royal, 34, sent emoji texts to the former Friends star, 50, after he got her phone number.
The revelations come from a new book and documentary on Aniston in which American writer Ian Halperin claims Harry became "obsessed" with the actress who was 16 years older than him.
Article continues below advertisement
Harry supposedly admired Aniston posing on GQ's cover in 2009 wearing just a tie.
Although he never landed a date, Halperin said, "Harry was infatuated with Jen for years. He told friends she was 'princess material'. He visited LA and was partying heavily with models there.
"He told a close friend his favorite actress was Jen and got her number. He texted her and sent emojis. One source told me Jen was aware of Harry's crush but didn't want to lead him on because of the age difference."
Aniston, who's married and divorced two husbands, Brad Pitt and Justin Theroux, admired Harry's late mother, Princess Diana. The beauty met Prince Charles at a Royal Gala Show only a few months after Diana died in a shocking car accident in Paris.
A spokesman for Aniston has denied that Harry had a crush on her and she didn't respond.
But Halperin, 54, said he spoke to Aniston's friends, co-stars, household staff and an ex-boyfriend and he stands by "everything in the film and book."
Harry married Meghan on May 19, 2018 and they welcomed baby son, Archie nearly a year later on May 6.
Strangely, both Meghan and Aniston's TV characters had the same name!
While Aniston's most famous role was Rachel Green in Friends, Meghan played Rachel Zane on Suits.
Sources have said that Meghan wanted to land a prominent English man, and wound up with the royal prize!