NeNe Leakes Denies She Was 'Suspended' From 'RHOA' Following Nasty Closet Brawl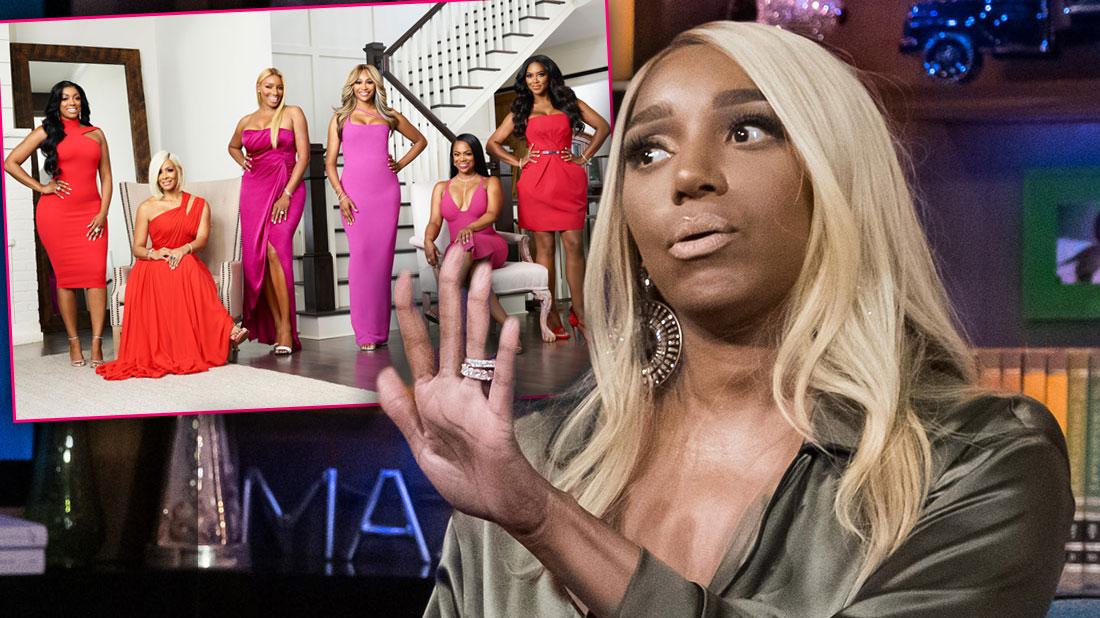 Despite her explosive Season 11 finale drama, NeNe Leakes is not going anywhere.
Speaking on the Majic Radio Show, the reality star denied rumors she had been snubbed from Season 12 of The Real Housewives of Atlanta.
"I have never been suspended," she said. "And I am on Season 12. Thank you very much."
RadarOnline.com previously reported Leakes, 51, would be returning to the show but was "refusing to film" with nemeses Porsha Williams and Kenya Moore following their feuds. Readers recall Williams, 38, accused Leakes of putting her hands on a pregnant woman, and Moore, 48, rubbed her the wrong way by hiding her secret marriage to Marc Daly.
Article continues below advertisement
Radio show host Vic Jagger asked Leakes if she'd also be appearing on a RHOA spinoff.
"No, that's not true. If I've gotten a spinoff, they haven't told me yet, and I need them to tell me," she replied. "I haven't filmed a thing."
She added that while she'd also heard rumors of a show spinoff, she was never notified about it or asked to participate.
"I read that, too. If I had a spinoff, I'd be happily telling you," she said.
Leakes' Season 12 return comes after she was slammed by the entire cast for attacking a Bravo cameraman who tried to enter her closet without her permission. The star reportedly pushed the man, banged his head against a wall, ripped his shirt, and chipped his tooth! He was hospitalized following the brutal brawl.
At the RHOA reunion with Andy Cohen, Leakes admitted that her anger "didn't give me the right to touch him," but maintained that he had no right to dash into her home without her approval.