On Edge! Meri Brown Takes Up Axe-Throwing Hobby Amid 'Sister Wives' Feud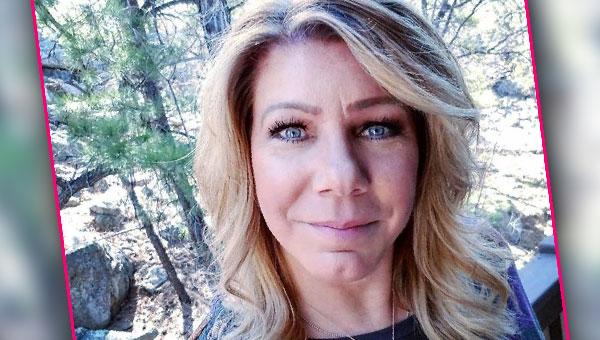 Meri Brown has taken up a bizarre new hobby amid her family feud on Sister Wives.
On Friday, May 31, the reality TV star posted a photo of her back on Instagram as she got ready to throw an axe at a target!
The picture was apparently taken at Batl in Las Vegas, and Meri, 48, wrote as a caption, "Just a little axe throwing, because hey, why not?? This may have to be a new little hobby, I quite enjoyed it…@batlground."
Article continues below advertisement
Meri added two strong arm emojis and the hash tags, "#LivingMyWhy, #BecauseICan, #LifeFulfilled, "#LifeIsAnAdventure, #AxeThrowing, "StrongWoman."
Meri's trendy new pursuit comes amid being under strain with Kody Brown's other "wives" Janelle, Christine and Robyn.
Recently, after Kody spent nearly a week at "favorite" wife Robyn's house and only saw two of his wives on Mother's Day, first wife Meri let loose with a cryptic social media post about "selfish" women!
Meri posted on her Instagram story, "I wish more women realized that helping another woman win, cheering her on, praying for her, or sharing a resource with her, does NOT take away from the blessings coming to them."
Meri added, "Empowering women doesn't come from selfishness but rather from selflessness."
RadarOnline.com exclusively reported that Kody spent nearly a week at Robyn's home without visiting the other wives, as he does on the show.
Article continues below advertisement
The insider said, "It seems Robyn is his true wife. The rest are just living their own lives!"
Christine was seen visiting Robyn's home for Mother's Day while Kody was there, but Meri and Janelle did not attend the holiday get together.
Kody actually divorced Meri in 2014 to legally marry Robyn—and to be able to adopt Robyn's children from a previous marriage.
Although Kody considers Robyn his "fourth" wife, he never legally wed his two other so-called spouses, Janelle and Christine.
Article continues below advertisement
On the most recent Sister Wives season, Christine told Meri, "We don't talk. We don't have any conversations. You're not comfortable with me. It's not like I talk to Robyn and Janelle. I'm not that close with them either. My relationship with my sister wives and Kody became hard. I can't give it my all when I don't want to do it."
In April, Meri and Christine were both on the same cruise. But they didn't seem to be together, as they posted photos with different groups of people.