'Sister Wives' Star Meri Brown's Evil Trickster Publishes Tell-All Book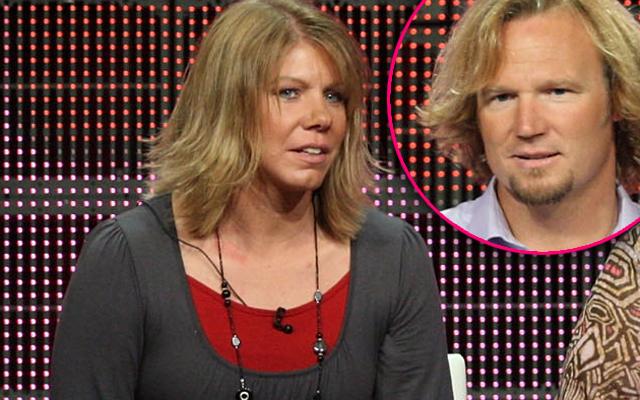 Meri Brown's shocking catfishing scandal has hit a new low, with the woman who tricked her releasing a tell-all book about the sordid affair.
Almost Meri'd was written by "Samuel Jacob Cooper," who is really a woman named Jackie Overton, who pretended to be a man and carried on a six-month affair with the Sister Wives star.
Kody Brown divorced Meri to marry his fourth wife Robyn, but her alleged conversations with Overton are exposed in a new book that details her darkest secrets about her unhappy polygamous life.
Article continues below advertisement
"She told me in one really bad argument she was pregnant with her daughter and her sister wife grabbed her by the shoulders and kneed her right where the baby was," an excerpt from the book published by Life & Style magazine claims.
"She said it angered her so much and worried her that she did not want to see or talk to that sister wife for months," the book claims. "And she didn't. She said she kept her distance and learned to become civil.
Another excerpt claims that Overton and Meri engaged in a physical relationship, but the magazine claims sources told them she never met her catfisher.
"I will say we were both very shocked. Very happy. Satisfied," Overton claimed. "Neither one of us had done what we did in bed that night. Never. And it was amazing."
According the magazine, the book published "a picture of Meri provocatively eating a banana."
Article continues below advertisement
"She's a fan of giving that sexual experience," Almost Meri'd claims.
The tell-all also claims that "Meri no longer wanted 'to be intimate' with" Kody, "the man who 'treats her like his assistant.'"
Overton also says that Kody was "verbally abusive to Meri," and her response was that she "went mute for several years because it's easier. She told me anytime she tried to speak up or defend herself, he would start a fight and began yelling at her."
Her sister wives are blasted as "mean girls" in the book too.
In her defense, Meri has discussed filing a lawsuit against Overton, claiming she was set up by her.
"I believe the goal was to break up this family," she previously said.
What do you think about the shocking tell-all about Meri Brown? Sound off in comments below.