Khloe Struts Revenge Body At Mohegan Grand Opening Ahead of Explosive KUTWK Episode With Jordyn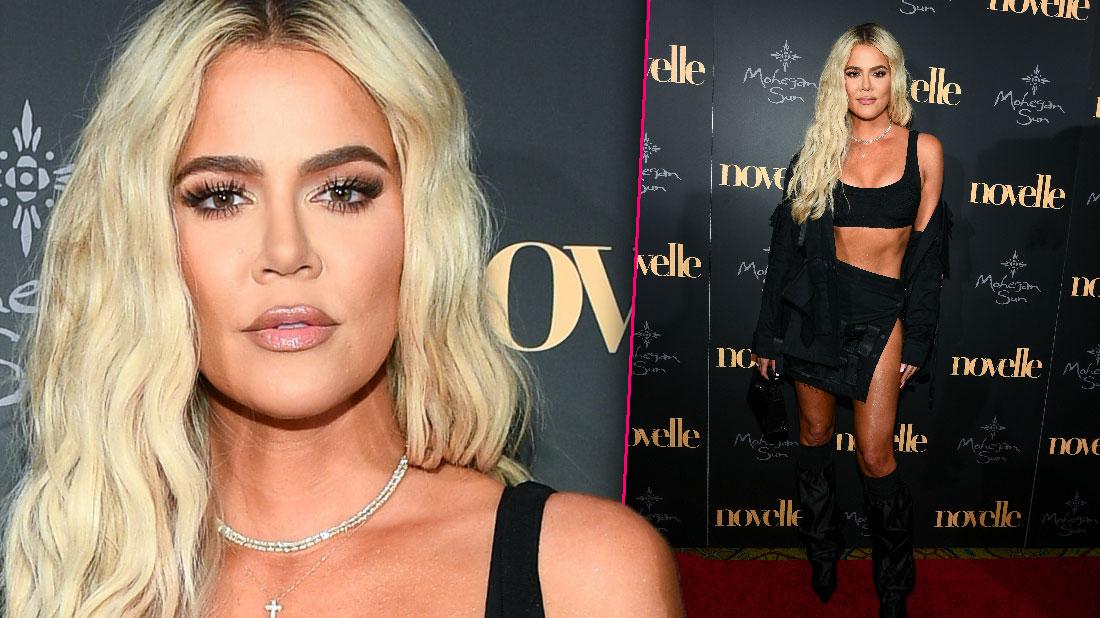 Khloe just might be the queen of revenge bodies, and that's for reasons other than her old show, Revenge Body with Khloe Kardashian.
The Good American model showed her off toned abs and legs for the grand opening of the Mohegan Sun's newest ultra lounge, Novelle.
The 34 year old reality star, who was accompanied by best friends Malika and Khadijah Haqq, walked the red carpet on Saturday, June 22nd wearing a black crop top and mini skirt that she paired with some knee high black boots!
Article continues below advertisement
Khloe's outing comes ahead of the scathing KUTWK finale where she learns of ex Tristan Thompson's betrayal with former family friend, Jordyn Woods.
In the teasers leading up to the episode, the sisters convene to react to the news of the unexpected hookup.
"I was getting ready for my interviews, literally same thing as the first time," says Kim Kardashian in her confessional, referencing the time she learned of Tristan's first cheating scandal, "and my friend Larsa called me to explain that a reporter that she knows was about to write a story that Jordyn and Tristan were at his home late night or until 7:00 in the morning."
"They said they were like making out, and I immediately didn't believe it. I was like 'This can't be true,'" adds Kim, 38.
While on the phone with Kourtney and Kim, Khloe complains about not receiving much information from Jordyn and her inability to contact Tristan who was on a flight at the time.
She admits that she wasn't too surprised with Tristan's actions, but was displeased with Jordyn.
"I knew who he was, I never in a million years thought that's who she was," she says.
Article continues below advertisement
As for former BFF Kylie's reaction, she shares she had to call Jordyn for some answers.
"I called her, and she didn't really say anything," says Kylie. "She was just crying the whole time and I was just telling her 'I'm like scared of you now, that you're capable of waking up the next morning with a smile on your face.'"
Since the clip circulated, Jordyn has exhibited mixed emotions. RadarOnline.com reported that behind the scenes, she was afraid that the show would "destroy her career and everything she's built." She also tried to get in contact with Kris to inquire about the details of the episode.
But when speaking to Entertainment Tonight on Monday, June 17, she said "Everyone has their truth and their story, so you just go with it. Everyone has the right to speak their truth."