Kevin Spacey Says Alleged Victim 'Manipulated' Text Message Evidence In Felony Assault & Battery Case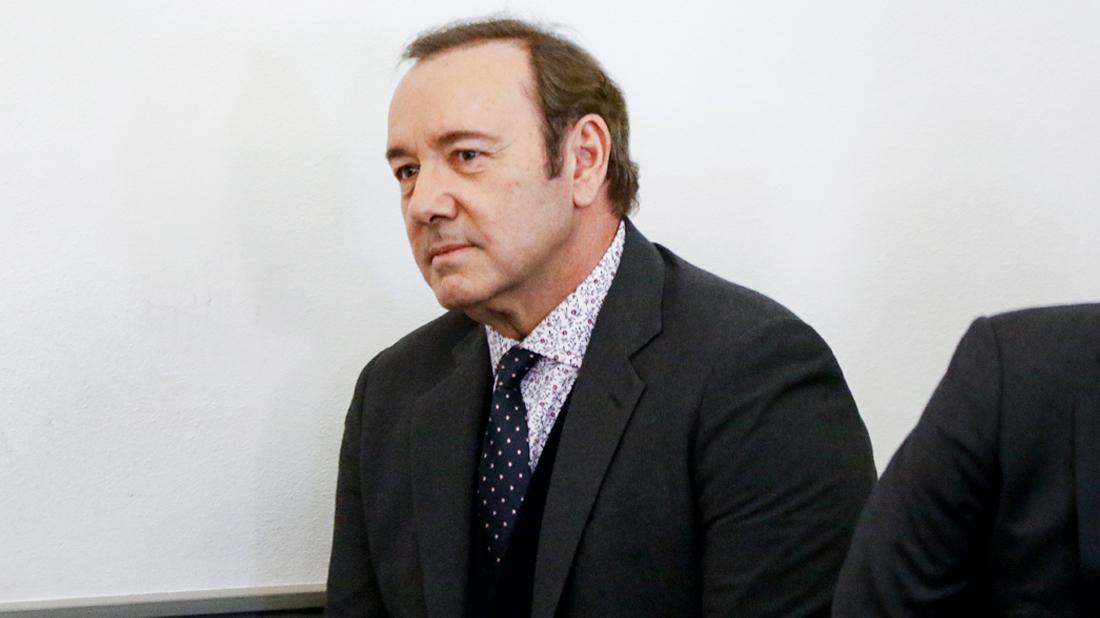 Article continues below advertisement
According to the documents filed by Spacey's attorneys, "On November 2, 2017 Mr. Little emailed Officer Kelly of the Nantucket Police Department screenshots of what he purported to be text messages exchanged on the night in question (1) between himself and his then girlfriend and (2) in a group text with at least six of his friends."
The documents continued: "One month later, on November 29, 2017, Mr. Little's mother, Heather Unruh, turned Mr. Little's cell phone over to the Commonwealth and consented to the search of his phone."
Spacey contends: "A subsequent analysis of Mr. Little cell phone revealed that he deleted exculpatory text messages and sent screenshots of these manipulated text messages to Officer Kelly in support of his claims."
Spacey argued that despite the allegedly "manipulated" messages, "The Commonwealth charged Mr. Fowler Spacey with indecent assault and battery."
Spacey's attorneys also claimed that the state withheld the phone's evidence from them for more than a year.
Article continues below advertisement
"Although the Commonwealth has been in possession of Mr. Little's phone since November 29, 2017 Deputy district Attorney Giardino neglected to raise that issue at the January 7, 2019 hearing on Mr. Fowler's motion to preserve evidence contained on Mr. Little's cell phone."
The documents exclusively obtained by RadarOnline.com stated the Deputy district Attorney "affirmatively represented to counsel the Commonwealth was not in possession of Mr. Little's cell phone information, a statement which was plainly false."
Spacey's attorneys claimed: "The Commonwealth intentionally sent the defense
on a months-long chase for information that was already in its possession making a mockery of the court's discovery process and wasting this court's time and resources."
Spacey's attorneys argued: "Clearly Mr. Little has gone to great links to remove text messages that he believes did not fit his narrative. The prosecution is aware of this and hid that information from the defense."
In the documents obtained by RadarOnline.com, Spacey's attorneys noted an alleged conflict of interest in the case with Michael Trudeau, First Assistant District Attorney.
"I am visiting my sister in Miami she happened to mention she knows Mr. Little's mother Heather quite well," Trudeau informed his superiors, according to the documents.
"They shared a ski house for years and vacationed together. We did not discuss any details about the case that were not already in the public domain. My sister said that she hasn't had any contact with the victim's family since 2017 and had no information about the charged incident. While this may or may not present a conflict, I think it's important that we consider some sort of disclosure to the parties involved," Trudeau wrote.