Broke Without Chelsea! Handler's Former Sidekick Chuy Bravo Filed For Bankruptcy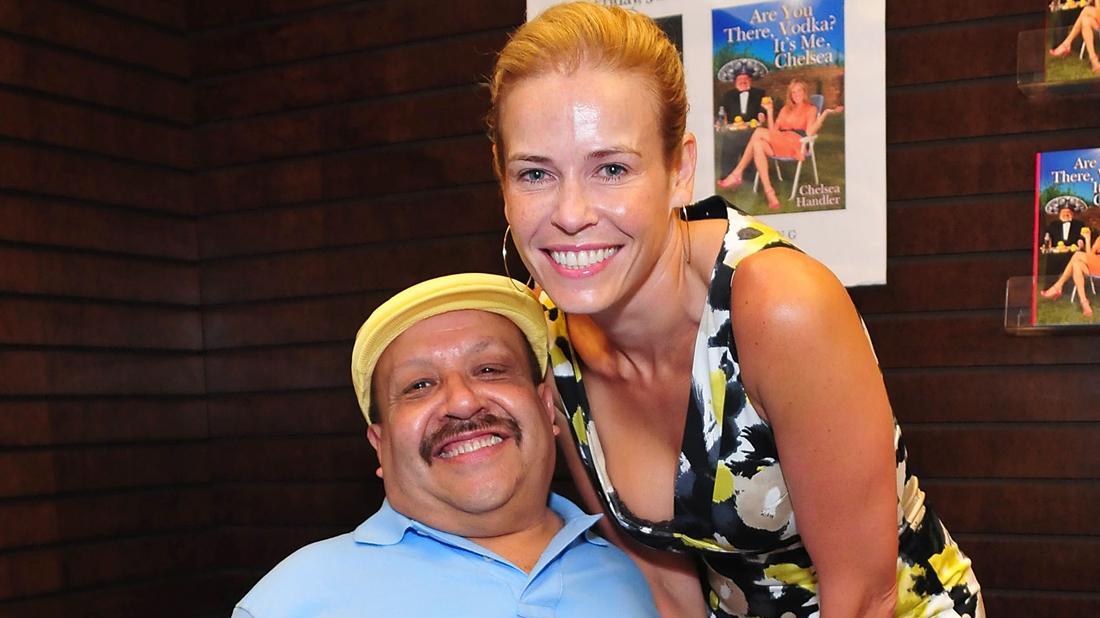 Chelsea Handler's former television sidekick Chuy Bravo is struggling to make ends meet.
RadarOnline.com has exclusively learned that the star, best known for his role on E!'s former Chelsea Lately show, has filed for bankruptcy and claimed to be jobless.
According to shocking court documents obtained by RadarOnline.com, Chuy, 62, filed for bankruptcy in the state of California in July 2018.
At the time of the filing, Handler's ex-BFF claimed he had absolutely "zero" income. The former television star also checked off "not employed" on documents requesting his work status.
Article continues below advertisement
As RadarOnline.com readers know, Chelsea, 44, announced in 2014 that she was leaving the E! network. Chuy garnered his own cult following from the show for his short stature and comical skits.
But since the show's end, female comedian Heather McDonald confirmed the rumors that Chelsea and Chuy had somewhat of a falling out.
McDonald claimed on a podcast in 2016 that Chelsea treated Chuy like a "slave."
In the bankruptcy documents, Chuy claimed he was unable to pay his $2,100 monthly rent and additional monthly costs.
The former television star listed his assets as totaling $5,800 and his liabilities at $31,285.
Chuy also claimed in the documents that his 2017 Mercedes Benz was repossessed. He also claimed that he had no retirement plan and a total of less than $500 in the bank.
According to the bankruptcy papers, Chuy's cause was closed in October 2018 after he failed to prove that he had completed a required financial management course.