Chelsea Handler Admits She's 'Harsh,' 'Severs' Friendships Abruptly After Jen Aniston Feud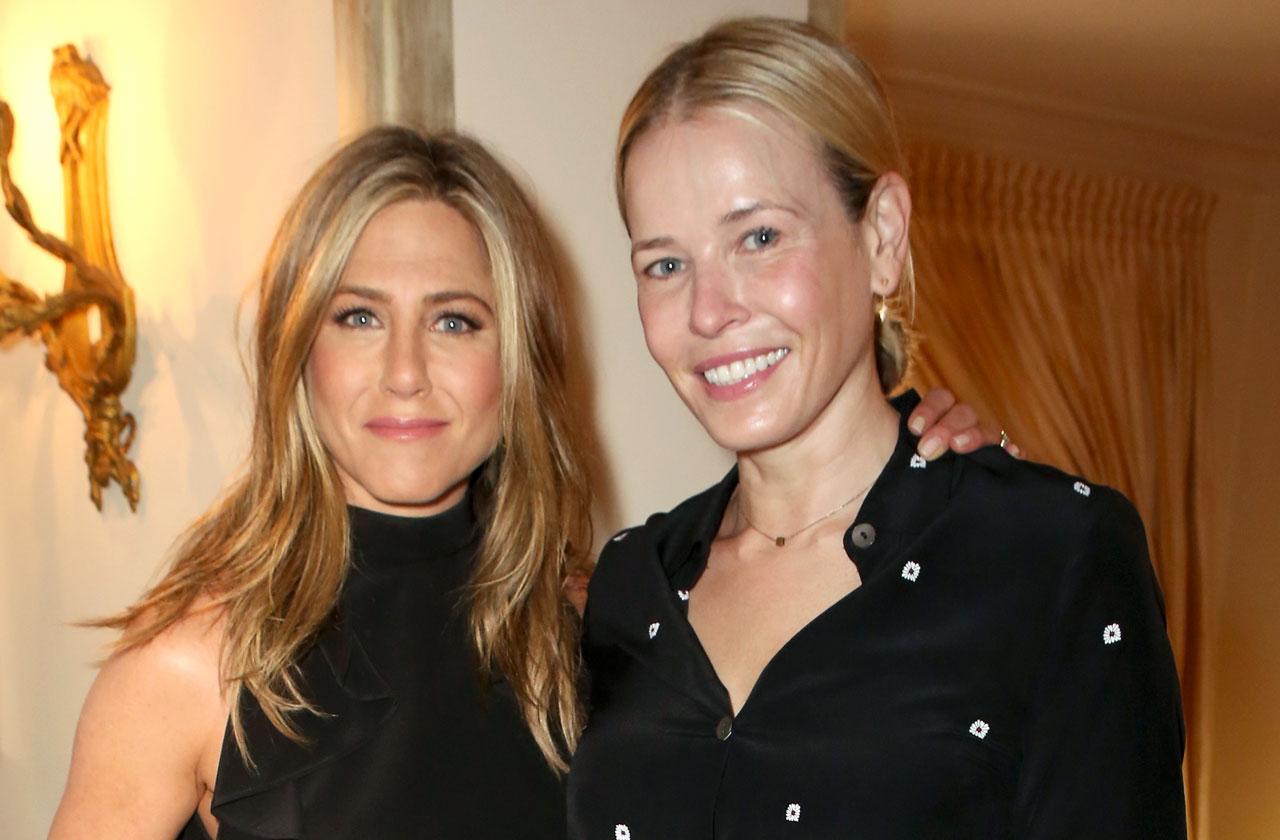 Chelsea Handler has revealed that she has no problem cutting people out of her life after being embroiled in a years-long feud with former BFF Jennifer Aniston, RadarOnline.com can exclusively report.
In her upcoming memoir, Life Will Be The Death Of Me…And You Too!, Handler, 44, shows off her retrospective side, as she wrote about her journey seeking therapy and working on her flaws. One of those flaws, she revealed, was severing friendships at the drop of a hat.
Article continues below advertisement
"I have a very out-of-sight, out-of-mind attitude when it comes to people," Handler quoted herself telling a therapist. "It seems harsh, but I really just stop thinking about people once a relationship has been severed."
As RadarOnline.com readers know, the funny woman was locked in a years-long bitter feud with former BFF Aniston.
In 2017, RadarOnline.com exclusively revealed the blonde besties had a falling out. The two first became friends when Justin Theroux's ex appeared on Handler's former talk show on E! years ago.
Aniston even gave Handler her first interview after becoming engaged to Theroux. As RadarOnline.com readers know, the former married couple has since divorced.
Insiders previously spilled to RadarOnline.com that Aniston and Handler ended their friendship after Aniston accused the comedian of spilling secrets about her second marriage.
While Handler does name Aniston directly in the book, she explained that at the age of 42, she began seeing a therapist to work on herself and relationships.
Article continues below advertisement
"It was a psychological work out," Handler wrote of her meetings with a professional named Dan. "Going back to Dan week after week, knowing that I was stripping away all the layers of protection I had pent years fortifying, was particularly dreadful. I knew it was worth continuing."
Could the therapy have helped Handler repair her broken friendship with Aniston?
After Handler and Aniston's friends took sides in their nasty fallout, the two have appeared to reconcile in recent months.
A source recently revealed to RadarOnline.com that the two have "moved past it and are friends again."
Aniston appears to have done some self-help work as well. She recently extended an olive branch to ex Brad Pitt by inviting him to her 50th birthday party.
Handler also received an invite to Aniston's big bash, which was proof that they are on good terms again.
Handler explained in her new memoir that she's trying to be a more empathetic person as of late.
"I know that I lack empathy, and I need to look out for it," she wrote.
Handler's book comes out on April 9.