Inside Chelsea Handler's Shocking Psychedelic Drug Confession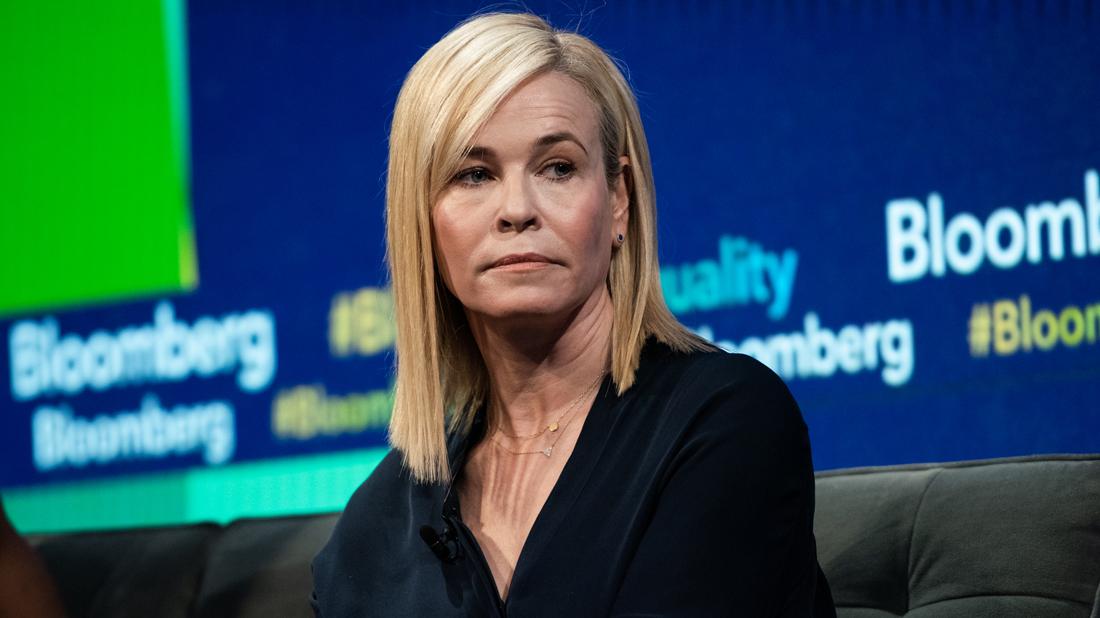 It's no secret that Chelsea Handler enjoys smoking marijuana – but in her new memoir, the funny woman shared her most shocking drug confession yet.
The 44-year-old comedian left little to the imagination about her experience traveling to Peru a few years ago to give the hallucinogen Ayahuasca a try in her upcoming book, Life Will Be the Death of Me:…And You Too!
Chelsea documented the "spiritual" trip on her Chelsea Does Netflix series in 2016. In her memoir, she revealed that fellow celebs Jenny Mollen and Dan Maurio joined her for the wild ride.
Article continues below advertisement
According to Chelsea, she decided to try Ayahuasca because it is meant to "put things into perspective." She ended up in the South American country with a shaman who guided her through the process of drinking the brew, which causes hallucinations.
"It tasted pretty awful, but if you're a girl trying to look tough in front of your camera crew, you handle it," she wrote.
Minutes later, the comedian said she experienced a "light show" of colors before vomiting into a bucket. The comedian admitted that even emptying the contents of her stomach "felt peaceful."
The hallucinogen then took her back to Katama Bay, where she spent summers with her family. Her sister, Shana, made an appearance as Chelsea admitted she became "overcome" with emotions of her childhood memories.
During the trip, Chelsea admitted she realized she and her sister were "two different people." The experience taught her that she needed to "have more patience and more understanding" for her sibling.
Article continues below advertisement
"Love her harder. That's what I was being told," Chelsea recalled.
Also during the trip, Chelsea was reminded of a humiliating family secret. Her father had a son with another woman before he married Chelsea's mother.
She also revealed Jenny's shocking realization while experiencing the effect of Ayahuasca.
"It turned out Jenny was horrified at how much she loved her husband Jason Biggs," she confessed.
Also in the memoir, Chelsea admitted she was heavily smoking marijuana to conduct "research" for her the marijuana line she's working on.
She joked that smoking pot was helpful while staying informed on America's political climate.
"I had to get stoned to watch the news because alcohol and outrage don't mix well – a hat on a hat," she wrote.
Also in the book, Chelsea revealed she's "harsh" when it comes to ending friendships, Radar reported.