'RHOM' Star 'Mama' Elsa Patton Dies On Mother's Day Weekend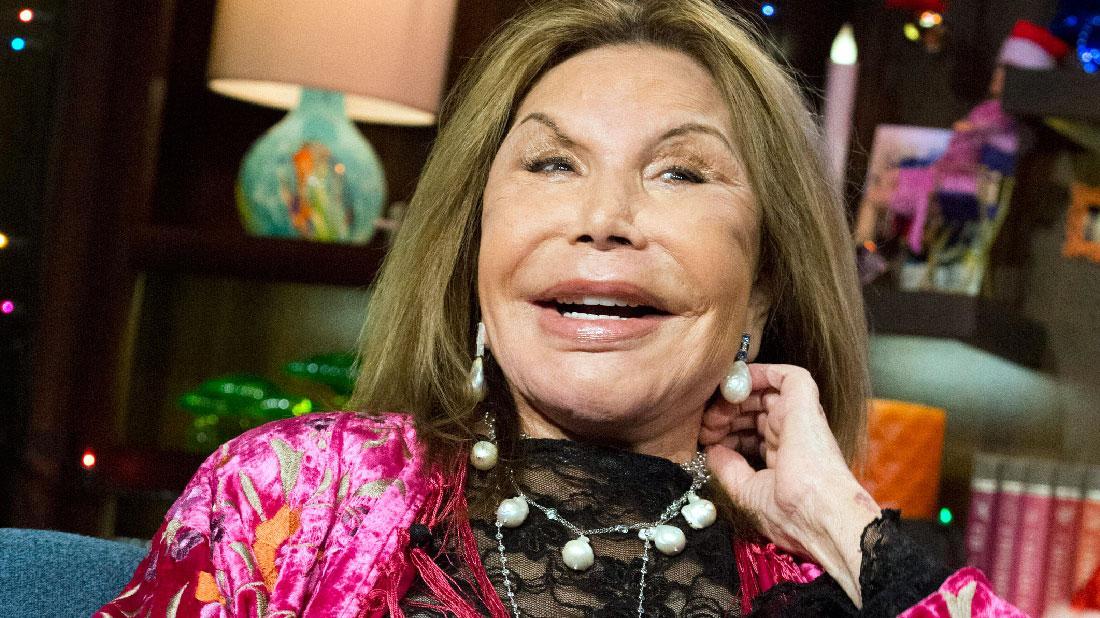 The Real Housewives of Miami star Marysol Patton's mother Elsa has died at age 84, as Page Six reported.
"Mama" Elsa "passed away over Mother's Day weekend surrounded by loved ones after battling a "long illness," according to a family statement.
While relatives didn't reveal what illness she had, Marysol, now 52, exclusively told RadarOnline.com in 2013 that Elsa had suffered a massive stroke.
There's been no word on if her death was related to that previous health crisis.
Article continues below advertisement
Elsa, a spiritual "seer," was a recurring star on the Bravo series, which ran from 2011 to 2013.
The beloved reality TV fixture was known for her hilarious one-liners and she got her own web series, Havana Elsa, about starting her own coffee chain.
Elsa is survived by Marysol and son Thomas Anthony Jones, her daughter-in-law and her grandson. Her husband of 50 years, Donald, died in February 2018.
"The family is so very grateful to the many fans and friends who have continued to ask for her and offer their prayers and best wishes," the statement said. "They thank the community, her caretakers, and the many friends who have continued to check in on Elsa from all over the world. Their support has meant the world to the family."
Like all reality TV stars, Elsa had her share of controversies, including botched plastic surgery.
Marysol revealed that her mom had her eyelids done in the 1980s and it caused her to have "hematomas on her eyes for like three years."
RadarOnline.com revealed that Elsa was arrested for DUI in October 2010.
According to a source, Elsa's case was later dismissed when the arresting officer failed to show up to court to testify.
Article continues below advertisement
Just days before filming began for season three of RHOM six years ago, Marysol told RadarOnline.com that her mother had suffered a stroke that left her struggling to recover for months and caused her to remain hidden from the cameras for the majority of the season.
At that time, Marysol said, "My mother was found by her staff on the floor of her bedroom passed out. When I got there, she was just very confused. She couldn't talk. She couldn't move her eyes. So we rushed her to the hospital and they found that she had had a massive hemorrhage in the base of her brain, which is also a stroke."
At the hospital, Marysol said, "It was very scary. The doctor said, 'I need to operate immediately.' So we gave the go ahead and they drained all the blood from her brain and she was in the hospital for about two months. I thought she was going to die."
But Elsa didn't pass away -- until this weekend.
Private services for the reality TV fan favorite will take place Friday in Miami.
"In lieu of tears the family asks you to raise a glass of good champagne in honor of Elsa's memory," her relatives said.