Exclusive
'Real Housewives of Miami' Shakeup: Marysol Patton No Longer Official Housewife, Will Appear Only As A 'Friend'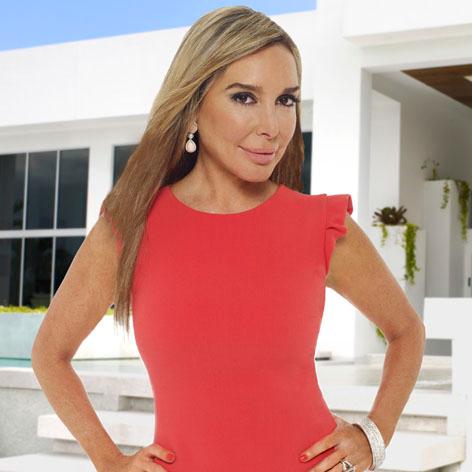 Article continues below advertisement
PHOTO: Joanna Krupa Wears No Bra In See-Through Top
But Marysol's role hasn't changed that much, she insisted.
"I'm not in the main title shot with the photos with the girls, but I film just as much as I did when I was a regular housewife," she told Radar. "So, I guess it will come down to the editing."
So why did Bravo make this decision to downgrade Marysol's title?
"Essentially, what I got is that we were too many housewives last year," Marysol explained.
"I think that was a decision that Bravo thought was best for our franchise was to have less housewives so that there was more quality and the audience could get more involved with the ladies and their stories. It was too hard to do that when there was seven or eight of us."
Marysol is secure with Bravo's decision.
"We're still a baby franchise," she said. "Even though we are going into our third season, I think that was a smart decision."
She added, "It was very hard to get involved in the characters when there were so many characters."
If Marysol has the choice to continue to be a part of RHOM in future seasons, she said that she is committed to the franchise.
"I enjoy myself and I enjoy the friendships that were made and the ladies that I've met," she said. "Today and where I am today, I could say maybe a few more years."