Double The Drama! Joanna Krupa And Adriana De Moura Are Battling Brides In New 'RHOM' Teaser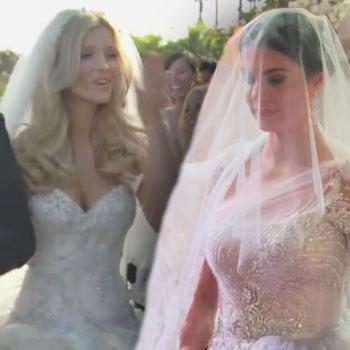 Article continues below advertisement
"I don't even know if we are going to make it to my own rehearsal," she says.
And in another scene shows the other bride, Adriana, burning a bridal gown.
"Fire," Adriania shouts. "I'm burning indecision. I am burning pain. I'm burning fear."
Besides the brides, Lisa Hochstein is returning and struggling with fertility issues.
Marysol Patton and her beloved mother Elsa are also coming back — but reports suggest that Marysol doesn't have a full-time housewife gig and is just acting as a "housewife friend."
MORE ON:
Real Housewives Of Miami
Lea Black is also going to be flip-flopping her alliances.
And, of course, it wouldn't be Miami without a little topless action in the jacuzzi or a private lingerie show! Plus, it sounds like some voodoo witchcraft has been added to the mix.
The Real Housewives of Miami returns for season three on August 12.