Exclusive
With This Free Trip I Thee Wed: Miami Housewife Joanna Krupa Flies Fan To Celebrate Her 'Dream' Californian Wedding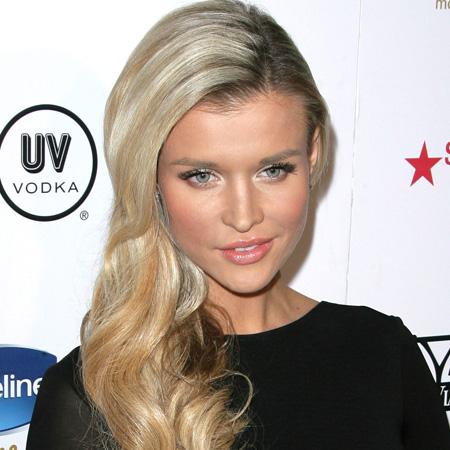 Real Housewives of Miami star Joanna Krupa is getting married today, RadarOnline.com can reveal.
Her nuptials to Romain Zago are being held in Californian -- not Miami -- and naturally are being captured on camera to feature in season three of the Bravo show, multiple production sources have confirmed.
The rehearsal dinner was held Wednesday and was also filmed.
In the crowd when Krupa, 34, says 'I do' to her nightclub tycoon boss will be members of the 'RHOM' cast including her reality television foe, Lisa Hochstein, plus Adriana DeMoura and Alexia Echevarria.
Article continues below advertisement
There will also be one lucky Housewives fan who is being flown from their hometown of Glencoe, Illinois, to attend the occasion, RadarOnline.com has learned!
Krupa and her soon-to-be husband called for people to enter a competition to win an all expenses paid trip -- airfare, hotel and ground transportation -- to attend their "black tie dream."
To win, entrants had to tweet a photo of their favorite animal to the animal activists.
The winner: Vicki Goldblatt, whose "paralyzed foster dog touched our hearts," Krupa said this week.
It'll be a busy week for Bravo -- as we previously reported, OC Housewife Tamra Barney will walk down the aisle for a third time ‹ this time to Eddie Judge ‹ on Saturday June 15 in a coastal ceremony.
Those nuptials will be featured on a three-part Bravo spin-off, titled Tamra's OC Wedding, premiering on September 2.