Exclusive
'RHOM' Star Marysol Patton Reveals Details Of Her Mother's 'Heartbreaking' Stroke: 'I Thought She Was Going To Die!'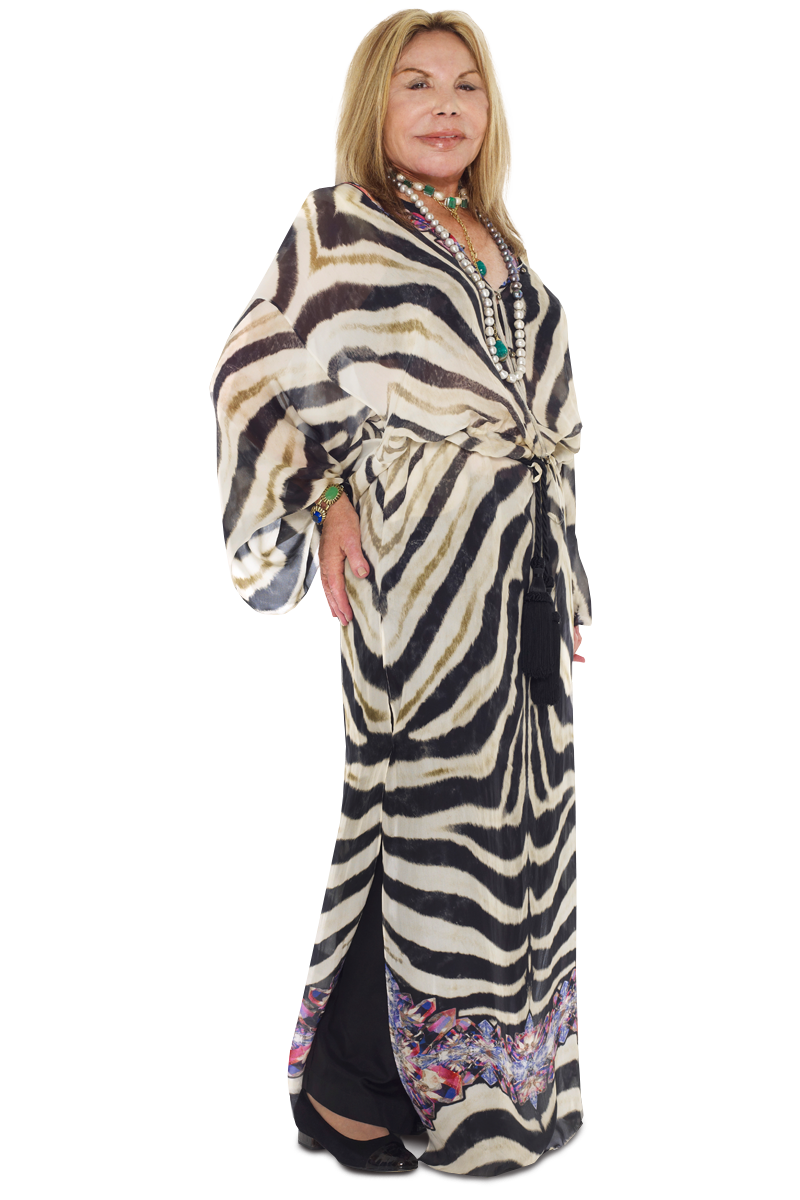 Just days before filming began for season three of The Real Housewives of Miami, RadarOnline.com can exclusively report that fan-favorite star Elsa Patton, who is the mother of housewife Marysol Patton, suffered a massive stroke that left her struggling to recover for months and caused her to remain hidden from the cameras for the majority of the season.
"On March 5, about four days shy of when we were going to start filming season three, my mother was found by her staff on the floor of her bedroom passed out," Marysol reveals to RadarOnline.com. "When I got there, she was just very confused. She couldn't talk. She couldn't move her eyes. So we rushed her to the hospital and they found that she had had a massive hemorrhage in the base of her brain, which is also a stroke."
Article continues below advertisement
"She was very disoriented," Marysol remembers. "I thought she had accidentally taken too much medication and fainted. Clearly, that wasn't the case. And I don't know if she was on her way to go take a shower or coming out of the shower, but she had nothing on and that to me was the most alarming thing. That was what freaked me out the most."
Marysol's worst fears came true at the hospital.
"It was very scary. The doctor said, 'I need to operate immediately and I need you to sign these papers,'" she says. "So we gave the go ahead and they drained all the blood from her brain and she was in the hospital for about two months."
Elsa's brain surgery seemed to take forever.
"Oh my God, it was horrible!" Marysol says. "Alexia came to the hospital and we went to the church in the hospital and we prayed a lot while we waited."
Finally, Elsa came out of surgery.
"I remember saying, 'Mom, it's Marysol. I'm here. You're fine. I love you. Can you hear me? Do you know I'm here?'" Marysol says. "She had a tube down her throat for days, so she couldn't really talk. She would just open her eyes a little bit, but we knew that she knew we were there."
Article continues below advertisement
Elsa spent months healing and is still recovering to this day.
"At this point, she's home," Marysol says. "She has a nurse living with her 24/7. They cook for her. She can't walk down the stairs without help because we're afraid she'll fall. They take care of her. It's a big deal."
Still, neither Marysol nor the doctors are sure what caused Elsa's stroke.
"She fell in her house, so they don't know if it was because of the impact when she hit the floor or if it was just going to happen," Marysol says. "It's a mystery."
Looking back five months later, Marysol still cries recalling the traumatic experience.
"I thought she was going to die," Marysol says. "I can't tell you how sad I was and how lonely I was that my mom wasn't going to be there anymore."
The whole experience changed Marysol's perspective on life and on her relationship with her mother.
"Your life can be taken from you in a minute," Marysol says. "And no matter how much of a pain in the butt your parents can be, you need to spend every moment with them because I almost lost my mom. That was the scariest thing ever!"
She concludes, "One day she's not going to be here with me. That's just the law of the universe, and it's a scary thought."