'Little Women' Star Briana Claims Ex-Husband Matt Had Sex With 15-Year-Old Patient In Shocking Video Deposition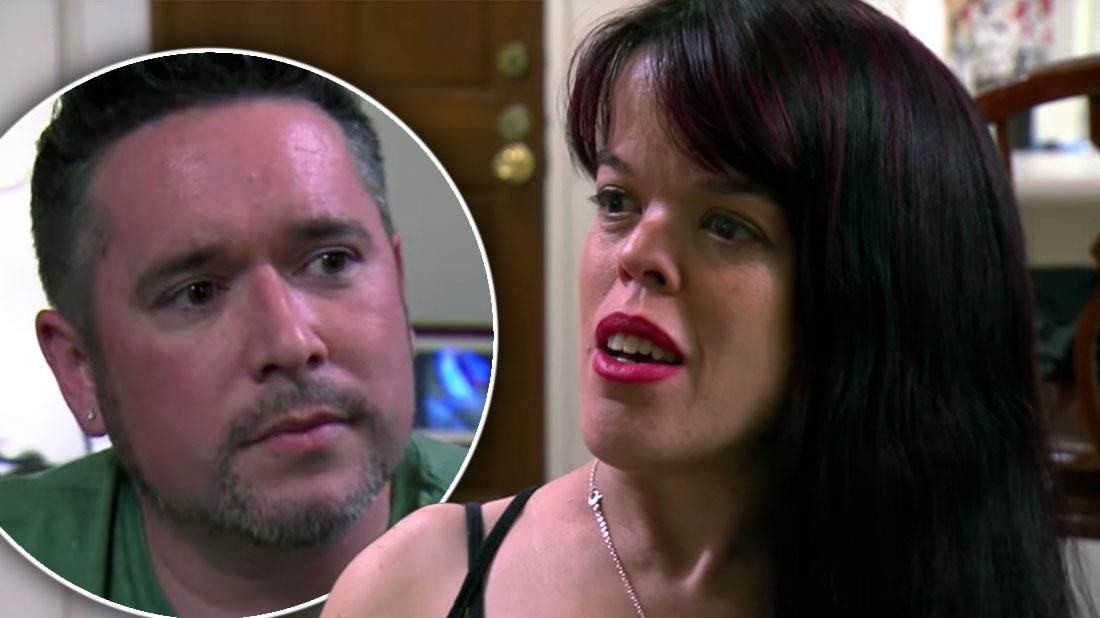 Disgraced Little Women: LA star Matt Grundhoffer has denied sexually abusing a minor patient while working as a counselor in 2009. But ex-wife Briana Renee claimed he confessed the sick act to her, RadarOnline.com can exclusively reveal.
As RadarOnline.com broke, the Plaintiff, who RadarOnline.com has chosen not to name, sued State of Washington; Department of Social and Health Services; and Child Study and Treatment Center on June 4, 2018.
Article continues below advertisement
The woman accused Grundhoffer, 41, of engaging in a sexual relationship with her when she was a minor patient at the facility where he worked as a counselor. Grundhoffer was not individually named as a Defendant or criminally charged.
Although Grundhoffer has denied the allegations, claiming they only had sexual communications when she left the facility and was of age, his estranged wife Renee, 36, has a different story.
In court papers obtained from a Washington State Court, she claimed in her video deposition that he admitted the sick act to her.
"Did Matt Grundhoffer tell you anything about inappropriate sexual contact he may have had with any patient when he worked at a place called the Child Study Treatment Center in Washington?" Renee was asked.
She responded, "Yes, he did."
"This is what he told me," she began. "I mean, obviously all of his information is construed however, um, to what works for him, but he had told me that he was 27 years old and that there was a young lady who was about 15, 16 years old."
Article continues below advertisement
He claimed the woman was dying from cystic fibrosis and he "made a friendship" with the "young lady." Renee said Grundhoffer never told her the minor's name. It is unclear if he was discussing the Plaintiff.
"Told me that – though, that she was dying and she had requested of him to give her the experience that she would never experience of being with a man, ah, sexually having a sexual relationship experience," she claimed.
Although Grundhoffer "fought about it in his mind," he gave in.
"Basically let in to her and gave her what she wanted, had sexual relationship with her, to give her her dying wish," she said.
As RadarOnline.com has reported, Grundhoffer has denied the Plaintiff's claims despite the evidence against him in his deposition.
In the deposition, Grundhoffer claimed he has not been in the Plaintiff's presence since she left the Study Treatment Center as a minor. He also claimed their sexual communications occurred after she left CSTC and that they never had a physical sexual relationship.
Article continues below advertisement
"It was long after I worked there," he said about their sexual communications. "And to my knowledge, from what she told me, she was no longer a patient. She was an adult."
He admitted to writing to the alleged victim, "I would have married your mom just to f**k you while you were my stepdaughter."
He said to the lawyer, "That is her thing was fantasy and – a fantasy world is the best way to put it."
On November 22, 2015, only months after marrying Renee in April 2015, he admitted to writing, "You remember how hard you got me? Pre-c*m on my fingers and in your mouth."
When the lawyer asked, "And when you are talking about… 'remember how hard you got me,' you're describing your interactions while she was at the Child Study Treatment Center, correct?" he responded, "No."
"I never did," he said. "That's part of the fantasy and fetish. Everything is made up from I love you to whatever. It's all fantasy."
Grundhoffer added, "No physical encounters happened."
The Defendants filed a Preliminary Motions To Exclude Certain Evidence filed on May 7, 2019. They are asking for the Court to approve the order prohibiting the Plaintiff from introducing or advancing certain evidence at the trial, which is scheduled for June 3, 2019. This includes testimony from Renee, who is a witness in the case. Her real last name is Kealiher.
Article continues below advertisement
"Ms. Kealiher has no personal knowledge of any of the facts that she can speak to relevant to this case," the court papers read. "She didn't become involved with Mr. Grundhoffer until August 2014. Additionally, Ms. Kealiher's testimony is based entirely on hearsay from Matthew Grundhoffer, her husband, that occurred privately between the spouses during the course of their marriage."
The papers continued, "The only purpose for Ms. Kealiher to testify is to further punish her now ex-husband, attempt to introduce irrelevant, hearsay testimony about events, which she acknowledges she has no personal knowledge to taint the jury against Mr. Grundhoffer. This evidence is inadmissible and should not be admitted."
A trial date has been set for June 3.
Renee filed for divorce from Grundhoffer in November 2017.
She later filed a request for a domestic violence restraining order against him for her and their son Maverick in December 2017. It was granted for five years.