'Little Women' Star Briana Renee's Ex Matt Admits To Sexting Abuse Accuser During Marriage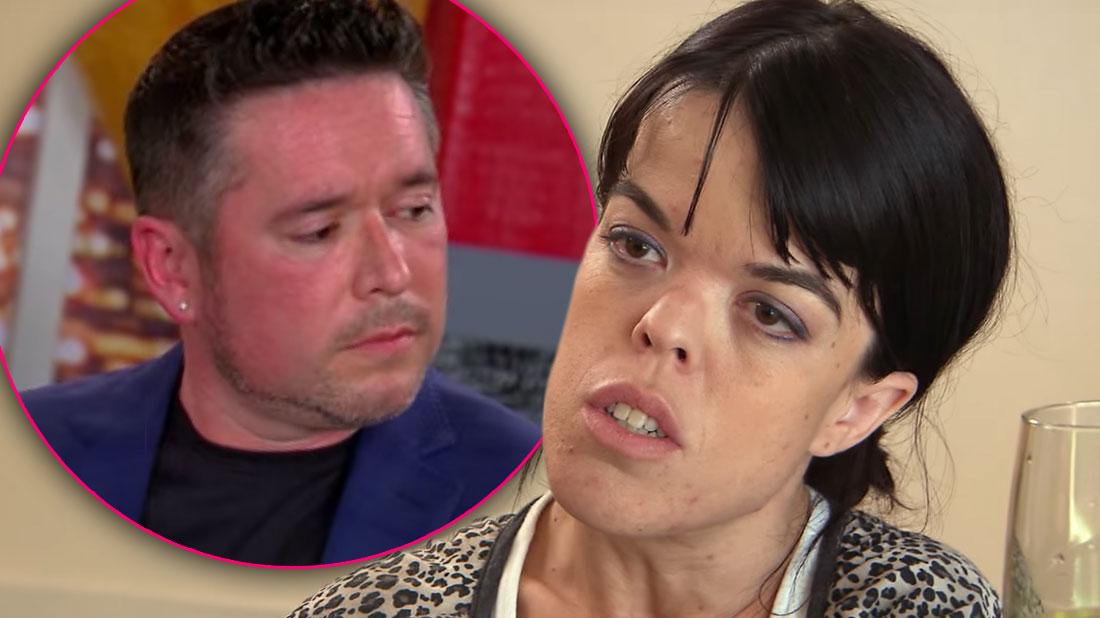 WARNING: DISTURBING CONTENT
Briana Renee's estranged husband Matt Grundhoffer has been accused of sexual assault of a minor patient while working as a counselor in 2009. Now, RadarOnline.com can exclusively reveal the disgraced Little Women: LA star has admitted to sexual communications with the alleged victim while he was married to Renee.
In the bombshell court filing, the alleged victim's attorney filed a declaration, which included excerpts from Grundhoffer's August 21, 2018 deposition.
Article continues below advertisement
In the deposition, which has been exclusively obtained by Radar from a Washington state court, Grundhoffer claimed he has not been in the Plaintiff's presence since she left the Study Treatment Center as a minor. He also claimed their sexual communications occurred after she left CSTC and that they never had a physical sexual relationship.
Grundhoffer, 41, admitted he knew she was under the age of 18 while he worked at the center.
"It was long after I worked there," he said about their sexual communications. "And to my knowledge, from what she told me, she was no longer a patient. She was an adult."
He "believes" she initiated the contact after she left CSTC, but he "doesn't remember."
Grundhoffer claimed she sent him pictures of herself "topless" and in "underwear." He admitted he sent her "naked" photos through Facebook and possibly text.
Article continues below advertisement
He then admitted to writing the following message to the alleged victim, "It's so hot to watch online. I'm so bad. I would have married your mom just to f**k you while you were my stepdaughter."
He said to the lawyer, "That is her thing was fantasy and – a fantasy world is the best way to put it."
On November 22, 2015, only months after marrying Renee, 35, in April 2015, he admitted to writing, "You remember how hard you got me? Pre-c*m on my fingers and in your mouth."
When the lawyer asked, "And when you are talking about… 'remember how hard you got me,' you're describing your interactions while she was at the Child Study Treatment Center, correct?" he responded, "No."
The lawyer continued, "When did you have pre-c*m on your fingers and in her mouth?" He responded, "I never did. That's part of the fantasy and fetish. Everything is made up from I love you to whatever. It's all fantasy."
Article continues below advertisement
Grundhoffer added, "No physical encounters happened."
The reality star responded "no" to, "You never had any sexual interaction with the Plaintiff?"
Though he claimed they never had physical encounters, the alleged victim insisted he performed graphic sexual acts on her when she was a patient at the facility.
The Plaintiff filed a motion for partial summary judgment regarding violation of RCW Chapter on April 5, 2019.
"During the Plaintiff's time a CSTC, Matthew Grundhoffer was an employee at the facility, serving as a psychiatric counselor," the court papers read. "Grundhoffer repeatedly made sexual requests of the Plaintiff, engaged in sexual activities with the Plaintiff when she was a minor child, and performed other illegal actions of a sexual nature with the Plaintiff."
The filing continued, "Plaintiff respectfully requests that this Court grant partial summary judgment and narrow issues for trial. In particular, Plaintiff requests that the Court hold that: (1) CSTC is a place of public accommodation as defined by the WLAD; (2) Defendants are strictly liable for any violation of the WLAD committed by their employee Grundhoffer regardless of notice; and (3) any sexually-motivated communications or contact by Grundhoffer occurring while the Plaintiff was at the CSTC is a violation of the WLAD because she was a minor and held at the facility."
Article continues below advertisement
As Radar broke, the alleged victim sued State of Washington; Department of Social and Health Services; and Child study and Treatment Center on June 4, 2018.
"Defendants knew or should have known that Grundhoffer posed a danger to Plaintiff and others at CSTC," the court papers read. "Plaintiff met Grundhoffer at a time when she was a minor child and vulnerable."
The filing continued, "Grundhoffer manipulated that vulnerability by grooming Plaintiff during their counseling sessions for a romantic relationship and breached his ethical duties by engaging in a sexual relationship with Plaintiff while she was a patient, a minor child and held at CSTC."
As Radar reported, the parties have scheduled a mediation to occur on May 8, 2019 before going to trial, which was set for June 3, 2019, in an effort to save money.
Renee filed for divorce from Grundhoffer in November 2017 after he was involved in multiple sexting scandals.
She later filed a request for a domestic violence restraining order against him for her and their son Maverick in December 2017.
In the restraining order, she claimed she found graphic sexual messages between Grundhoffer and another woman that allegedly involved bestiality and the proposal of sex acts with minor children, including the proposal of involving sex acts with his minor child from a previous relationship.
A judge granted the restraining order for five years. The case remains ongoing.