'Little Women' Clips Should Be Excluded From Matt Grundhoffer's Sexual Abuse Trial, Defendants Claim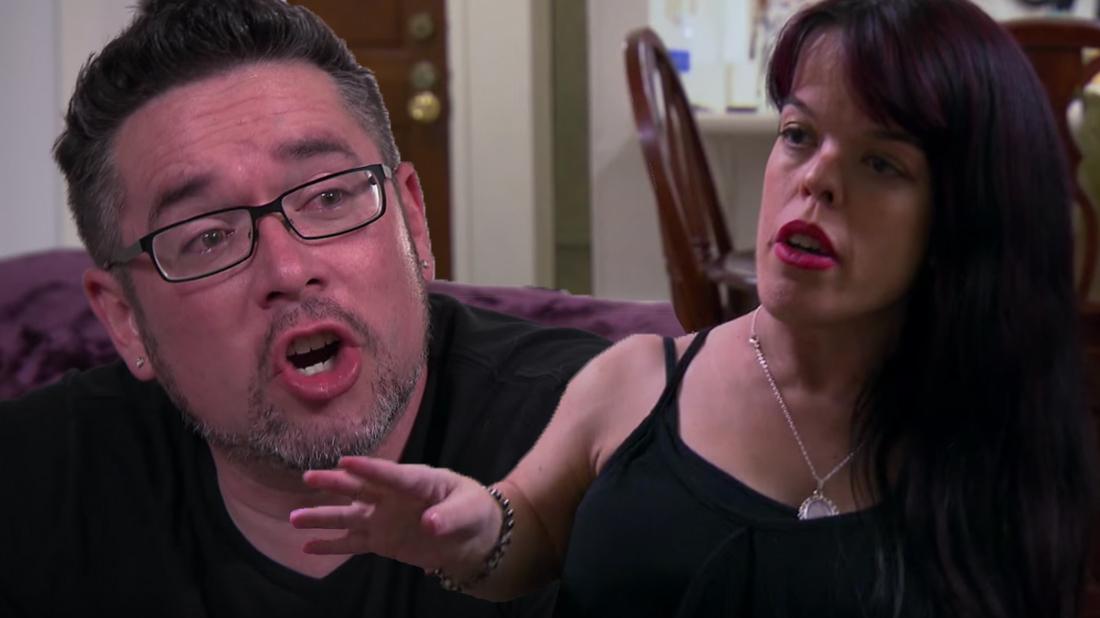 Briana Renee's ex Matt Grundhoffer has been accused of sexual abuse of a minor while working as a counselor back in 2009. As the case prepares to go to trial, Defendants are demanding a Washington judge ban clips of Little Woman: LA in the courtroom!
As RadarOnline.com broke, the Plaintiff, who RadarOnline.com has chosen not to name, sued State of Washington; Department of Social and Health Services; and Child Study and Treatment Center on June 4, 2018.
Article continues below advertisement
The alleged victim accused Grundhoffer, 41, of engaging in a sexual relationship with her when she was a minor patient at the facility where he worked as a counselor. Grundhoffer was not individually named as a Defendant or criminally charged.
In court papers obtained from a Washington Court, the Defendants filed Preliminary Motions To Exclude Certain Evidence on May 7, 2019.
"To save time, avoid jury confusion, and prevent the unfair prejudice that results from the jury being exposed to inadmissible evidence, DSHS seeks an order precluding any evidence, testimony, opinions, comments, argument, statements, or questions by counsel, by witnesses and/or by any party either directly or indirectly on the subjects below," the court papers read.
The Defendants claim any reference to Grundhoffer's employment at any other employer is "irrelevant" to what occurred while Plaintiff was at the center, including the "sensational fact" that he was on Little Women: LA from 2014 to 2017.
"Plaintiff is attempting to introduce video from the program 'Little Women: LA' because Mr. Grundhoffer played the bad boy on the show," the filing read. "This fictional TV show has no bearing on reality, let alone the facts of the case."
Article continues below advertisement
The filing continued, "The only reason to introduce any video, content or other information from this show is to make Mr. Grundhoffer look bad by implying that the show is related to real life in some way and to sensationalize this trial and its content and distract from the real issues in this case."
The Defendants want any evidence related to Little Women: LA excluded as irrelevant, unduly prejudicial and confusing to the jury.
In Grundhoffer's deposition, he claimed a lot of the series is "scripted" and "blown out of proportion."
"It's drama-based," he explained. "They have to have drama to sell it."
As RadarOnline.com reported, Renee, 36, who goes by her real last name Kealiher in the documents, is a witness in the trial by video deposition. Defendants asked that her testimony also be excluded from the trial.
"Ms. Kealiher has no personal knowledge of any of the facts that she can speak to relevant to this case," the court papers read. "She didn't become involved with Mr. Grundhoffer until August 2014. Additionally, Ms. Kealiher's testimony is based entirely on hearsay from Matthew Grundhoffer, her husband, that occurred privately between the spouses during the course of their marriage."
Article continues below advertisement
The Defendants then discuss the sexual messages Renee discovered between Grundhoffer and other adults, which she provided to the Plaintiff.
"These messages, which Plaintiff has identified as Exhibit 2 to her deposition, were obtained by Ms. Kealiher from Mr. Grundhoffer's phone during the course of the marriage," the papers read. "She first used these text messages in support of an application for a Domestic Violence Restraining Order and later provided them to Plaintiff in response to inquiries. She has no personal knowledge about the participants in those messages or the meaning or context of these messages."
The Defendants claim she had no authority to waive the rights of the individuals in the messages when she disclosed them to the Plaintiff. While the messages are "distasteful," they claim there are "no crimes committed in those messages."
"The only purpose for Ms. Kealiher to testify is to further punish her now ex-husband, attempt to introduce irrelevant, hearsay testimony about events, which she acknowledges she has no personal knowledge to taint the jury against Mr. Grundhoffer," the court papers read. "This evidence is inadmissible and should not be admitted."
Article continues below advertisement
Renee filed for divorce from Grundhoffer in November 2017. She then slapped him with a domestic violence restraining order request to protect her and their son Maverick in December 2017.
She claimed in the restraining order that she found disturbing sexual messages between Grundhoffer and another woman that allegedly involved bestiality and the proposal of sex acts with minor children, including the proposal of involving sex acts with his minor child from a previous relationship. The restraining order was granted for five years.
The trial for the sexual abuse case begins on June 3.