Lamar Reveals Khloe & Kris' Cruel Behavior Toward Family As He Laid On Deathbed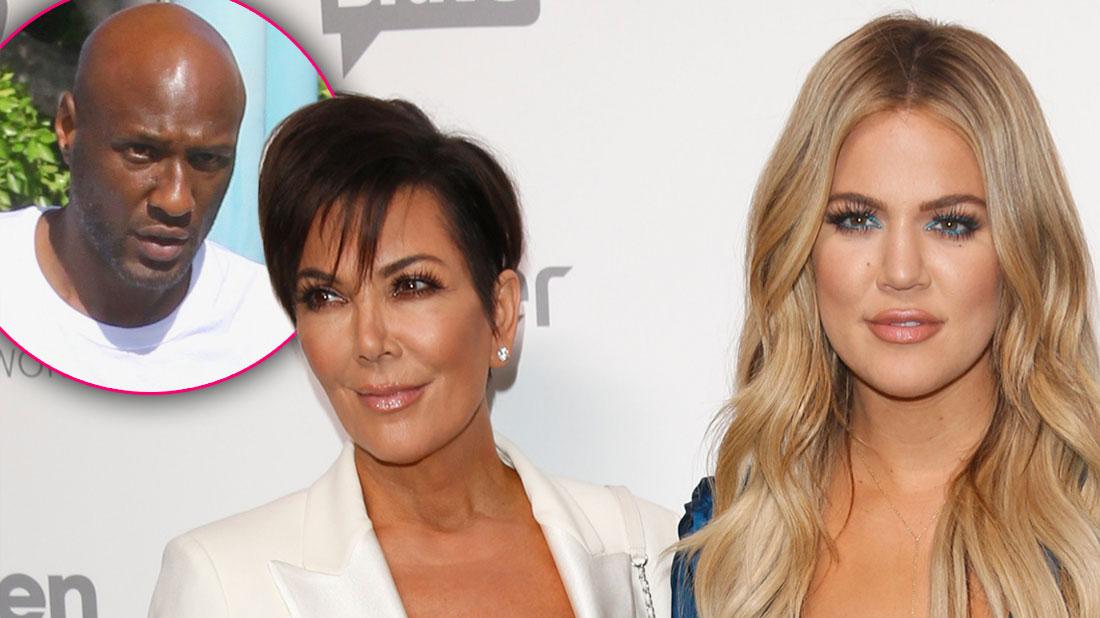 While Lamar Odom was fighting for his life in the hospital, Khloe Kardashian and Kris Jenner got into an explosive fight with his family members, RadarOnline.com can exclusively report.
In his upcoming memoir, Darkness To Light, obtained exclusively by Radar, the disgraced basketball player is finally opening up about Khloe banning his family from visiting him in the hospital after his near-fatal overdose at a Nevada brothel.
Article continues below advertisement
"I had cousins and childhood friends waiting for hours who got bumped out of line by my famous sisters-in-law. Obviously, I had no idea what was going on," Lamar wrote. "This was Khloe's call, and she had never even met most of my family."
Lamar then slammed his ex-mother-in-law for doing the unthinkable when his Aunt JaNean was finally granted access along with his two children, Lamar Jr. and Destiny Odom.
"When JaNean left my room, she went to the waiting area on the other side of the glass partition and took an open seat: the very seat Kris Jenner had been sitting in for hours," he wrote.
"When Kris got back from the restroom, she approached JaNean. 'That's my seat,' said Kris," Lamar continued.
Khloe then intervened and attempted to kick JaNean out of the hospital's waiting room, her ex-husband wrote.
Article continues below advertisement
"Ya'll not his family!" Lamar claimed his aunt shouted back at Khloe.
Also in the hospital, Lamar claimed the same aunt screamed expletives at Khloe and Kim Kardashian when she finally was allowed to see Lamar in his room for the first time. The scorned aunt told the Keeping Up With The Kardashians stars that they are "cuter on TV."
"The 'f**k yous' and 'b****es' were flying in every direction," the sex addict wrote of his aunt's rant.
As RadarOnline.com readers know, Lamar survived the horrific overdose at the Love Ranch. Khloe stayed by his side around the clock for days on end before his release to a rehab facility.
The former NBA star has since come clean as a drug and sex addict. In the memoir, he also admitted that he's slept with over 2,000 women – a majority of which he claimed he paid for.
Khloe and Lamar officially divorced in 2016, one year after his miraculous release from the hospital.
Darkness To Light hits shelves May 28.