Fox News Shocker! Catholic Priest TV Star Quits Church Over Not Being Able To Marry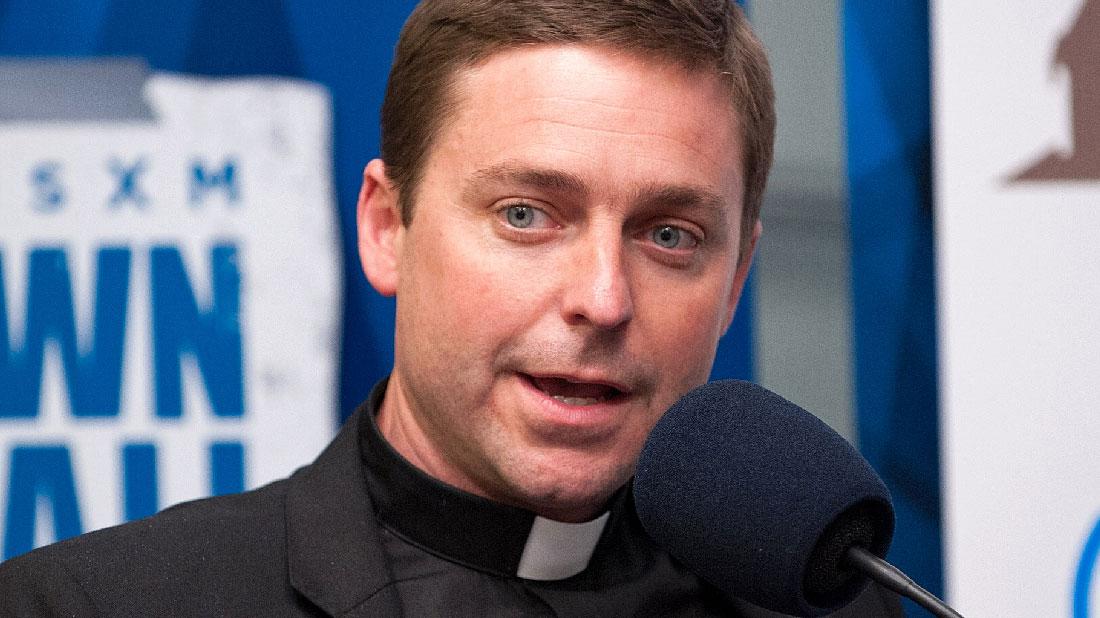 Fox News personality and Catholic priest Father Jonathan Morris has announced he is leaving the church because he "regrets not being able to marry and have a family."
Popular New York figure Morris, 46, often appears on the network as a contributor to speak about religious issues in the news.
In a statement, Morris noted, "Taking this step is something I have considered often and at length in years past and discussed with my spiritual guides.
Article continues below advertisement
"While I have loved and thrived in so many aspects of my ministry, deep in my interior I have struggled for years with my vocation and with the commitments that the Catholic priesthood demands, especially not being able to marry and have a family."
Morris said that his own decision should not "take away anything from the many heroic men and women who are living out their religious vocations with admirable fidelity and fulfillment."
He added, "I will always be in the pews ready to support you, because my faith in God and love for my Church is stronger than ever. I look forward to serving in new ways alongside of you."
The priest, who made his mind up after thinking things though during a sabbatical, said he's asked Pope Francis to be released from his duties.
Morris said his decision wasn't because of "any existing relationships."
Article continues below advertisement
Morris joined the Archdiocese of New York with the support of Cardinal Timothy Dolan and was a theological advisor for Mel Gibson's 2004 smash movie hit The Passion of the Christ.
He's been a regular on Fox News.
Morris said on the Catholic radio show Crux that he's "just beginning the process to request laicization" and there's no indication of when he'll get a response.
As RadarOnline.com readers know, the priest's bombshell personal news comes after various Fox News personality scandals.
Jesse Watters, 40, recently finalized his divorce from wife Noelle after he allegedly cheated on her with Watters World associate producer Emma DiGiovine.
DiGiovine left the network in spring 2018 after she'd previously stopped working on Watters World and transferred to The Ingraham Angle.
That followed other embarrassing scandals for Fox News, which has come under fire over various sexual harassment issues.
Article continues below advertisement
Fox News founder Roger Ailes was sued by former anchor Gretchen Carlson, who said he'd sexually harassed her. That suit was settled out of court — but prompted a flurry of new allegations against Ailes. He resigned in disgrace in July 2016 and died on May 18, 2017, at age 77.
Also, Fox News star Bill O'Reilly, 69, host of the then highest-rated cable news show, The O'Reilly Factor, left the network following a sexual harassment scandal.
Fox News has implemented rigorous sexual harassment training after the various scandals involving the network.