Troubled Columbine Survivor Austin Eubanks Found Dead 20 Years After Tragedy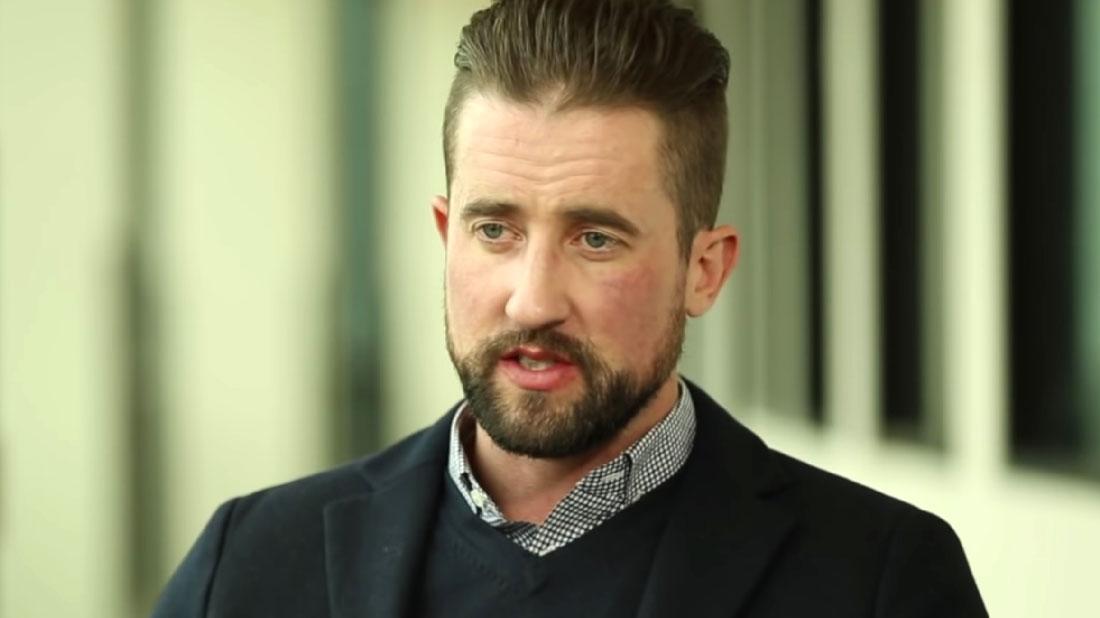 Columbine survivor Austin Eubanks has reportedly been found dead after marking the 20 year anniversary of the massacre that shocked the nation.
Eubanks, 37, was shot twice and watched his best friend murdered in front of him at Columbine High School in Colorado on April 20, 1999.
Fellow students Dylan Klebold, 17, and Eric Harris, 18, killed 12 pupils and one teacher on that horrifying day.
Sadly, Eubanks, who recently spoke out about the shooting for the anniversary, was found dead at his home during a welfare check early Saturday, May 18, according to Routt County, Colorado, Coroner Robert Ryg.
Article continues below advertisement
No foul play is suspected, and an autopsy is scheduled for Monday, Ryg told reporters.
Eubanks struggled with opioid and alcohol addiction after the Columbine tragedy and later became a public speaker discussing the issues of substance abuse in the country.
His family released a statement to KMGH saying Eubanks "lost the battle with the very disease he fought so hard to help others face. Helping to build a community of support is what meant the most to Austin, and we plan to continue his work."
Eubanks' last public speaking engagement was the 2019 Connecticut Opioid and Prescription Drug Prevention Conference earlier this week, his Twitter account revealed.
As a 17-year-old, he was in the high school library with his friends, trying to decide whether they were going to go fishing or play golf after school, when they heard the sound of gunshots.
"A teacher ran through the same doors that we just entered into the library, yelling at everybody to get under the tables, that somebody had a gun, and I remember just being in shock," he told CNN in 2018.
Article continues below advertisement
Eubanks, his best friend Corey DePooter, and a couple of other students hid under the same table.
Eubanks recently recalled to the Daily Mail that he then disconnected from reality as Klebold fired multiple gunshots under the table, hitting him in the leg and hand.
He survived by pretending to be dead, but Klebold had already shot and killed DePooter.
"I was laying there playing dead. I'd been hit twice but I knew Corey was gone - he was the last person killed in the shooting that day," Eubanks remembered.
After the gunmen moved on, Eubanks and the surviving students sped to safety.
"My right hand was bleeding but I couldn't feel any pain nor register what was happening. I was disassociated and didn't even realize my leg was wounded until I tried to run," Eubanks said.
"I was taken to hospital for treatment and that's when my story really began.
"As a result of my injuries, I was pretty significantly medicated about 45 minutes after being shot. I remember immediately being drawn to that feeling, because it took the emotion away," he said of pain medication.
Overwhelmed with grief, Eubanks said he fell into opioid addiction in an attempt to numb the agony with alcohol and prescription painkillers.
Eubanks struggled with addiction in his 20s, he said. But after multiple attempts at residential treatment, he found long-term recovery and decided to devote his time to speaking out about addiction.
But on Saturday, he passed away.