On To The Next! 'Little Women: LA' Star Christy Moves On With New Man Amid Todd Split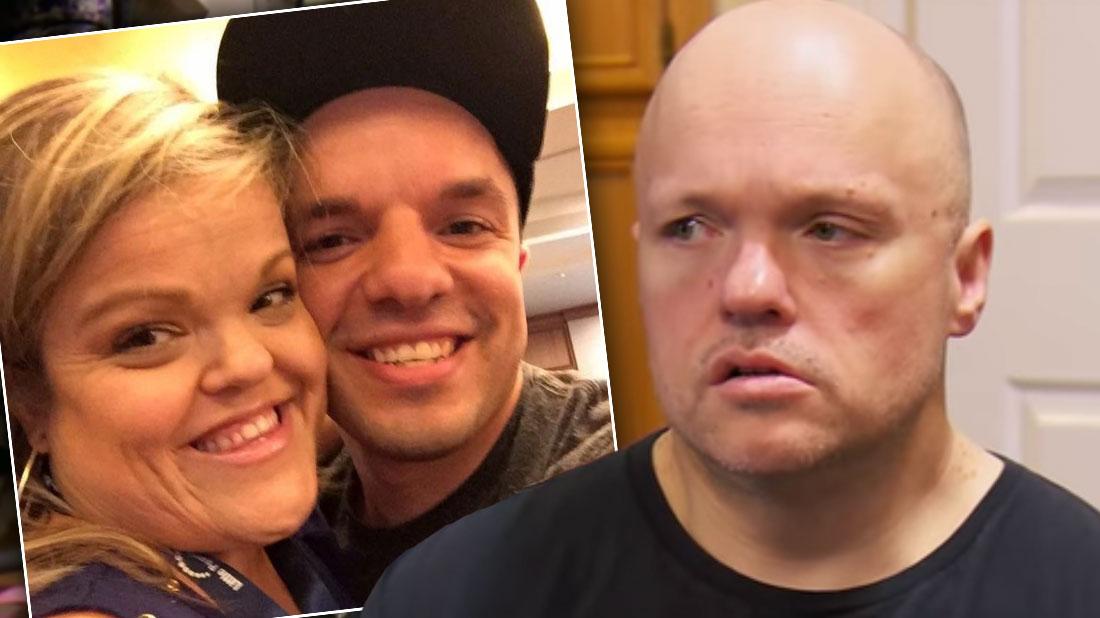 Christy Gibel's estranged husband Todd accused her of cheating on him with another little person. The Little Women: LA star confirmed her relationship with the other man after she filed a restraining order against Todd. Now, RadarOnline.com can exclusively reveal details on their new romance!
Gibel, 41, has been friends with Gonzo, 32, who lives in New York, for nearly 10 years.
"Christy and Gonzo have so much in common," a source close to the reality star told Radar. "It turned from many years of friendship to something else."
Article continues below advertisement
Gonzo "cares a lot about Christy."
"His main goal is to make her happy," the insider said. "She is happy and he is happy."
Although the couple is long distance at the moment, they are open to moving near each other in the future.
"It's still in the early stages," the insider said.
Gonzo has not filmed for Little Women: LA yet.
The show is currently on a mid-season break. The upcoming episode will show Todd being removed from the home.
"Christy finally shares her truth about the loveless/sexless and emotionally crushing marriage she's been in for too many years," a production source told Radar. "The episodes will also track the restraining order and do a deeper dive as to why Christy felt this was her only choice."
Christy will open up about the demise of her marriage to her co-stars and will feature their reactions to the drama.
"There was speculation that the two were on the brink of divorce last season," the insider said. "But no one knew how very dark it had gotten until recently."
Article continues below advertisement
The restraining order Christy filed against Todd on May 8, 2019 revealed disturbing allegations.
In Christy's declaration, which also asked for her daughter Autumn, 19, to be protected, she claimed Todd "has always had a volatile temper throughout the marriage."
She said it came to an "all-time high" when she brought up separating.
"On or about April 18, 2019, I told respondent that our marriage was not working, and we should figure out our next steps," she claimed. "I mentioned that I was concerned for his wellbeing and asked him repeatedly to seek help – this was a common occurrence during our marriage. Respondent began to yell and threaten me. Even as far as to throw/break household items."
She continued, "He has made derogatory remarks everyday about me, my makeup, cooking, weight and dyslexia. He has blackmailed me on numerous occasions to manipulate me into staying with him, he beats on my bedroom door late at night while I am sleeping, he has tried to barricade me out of our home several times."
The reality star also accused him of stealing her medical prescriptions on numerous occasions.
Article continues below advertisement
She explained an alleged incident that took place 4th of July weekend in 2015 when the family was in San Diego.
"Respondent took medication that was prescribed for me for pain in my neck," she said. "He then became violent. He started slapping me and holding me down, so I could not move."
Her daughter contacted security.
"I am fearful of respondent and afraid what he will do if I am not granted protection," she wrote. "Respondent has mentioned that he is depressed and working with a therapist. His mental state makes him unpredictable."
She claimed he hacked into her computer and posted private message on his Instagram account. She provided screen shots of the messages, which included conversations between her and Gonzo. He accused her of having an online affair with him.
The restraining order has been extended until July 9.