Sex Abuse Accuser Says Briana Renee's Ex Matt Revealed Incest Porn Fantasies To Her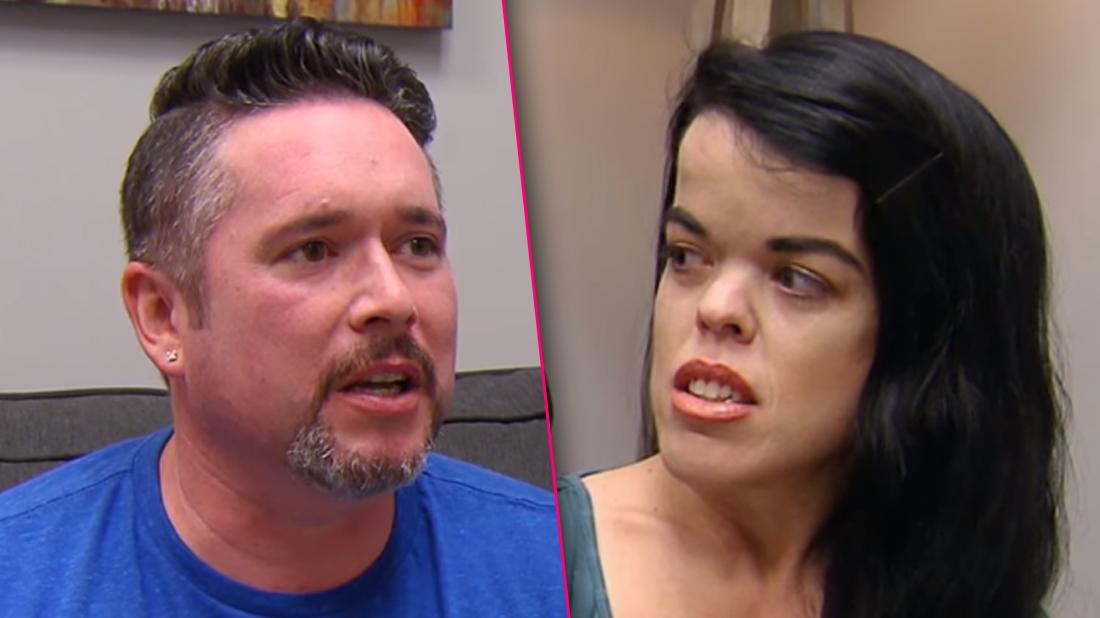 Briana Renee's ex-husband Matt Grundhoffer has been accused of sexual abuse of a minor patient while working as a counselor in 2009. But the sick accusations against the disgraced Little Women: LA star don't end there. The alleged victim says Grundhoffer confessed his incest fantasies to her, RadarOnline.com can exclusively reveal.
As RadarOnline.com broke, Grundhoffer has been accused of engaging in a sexual relationship with a minor patient. The alleged victim sued State of Washington; Department of Social and Health Services; and Child Study and Treatment Center on June 4, 2018.
Article continues below advertisement
Grundhoffer, 41, was not named as a Defendant and has not been criminally charged.
Defendants filed Preliminary Motions To Exclude Certain Evidence in the trial, which includes Facebook messages between Grundhoffer and the alleged victim from when she was released from the center and of legal age.
In Plaintiff's Response To Defendants' Preliminary Motions To Exclude Certain Evidence filed on May 14, she asked the court to deny their request to exclude the messages from trial.
"Grundhoffer continued to communicate with Plaintiff for years because he cultivated a sexual relationship with her while at CSTC," she claimed. "These communications are also evidence of the ongoing damage Plaintiff sustained because of Grundhoffer's manipulation. They are a continuing violation of her rights that began while Plaintiff was at CSTC."
The alleged victim provided the Facebook messages in the filing.
Article continues below advertisement
"That's my fave porn now," Grundhoffer purportedly said in 2015. "Daddy step daughter naughty taboo bad!!!!"
He then allegedly messaged, "It is so hot to watch online. I'm so bad I would have married your mom just to f**k you… while you were my step daughter."
As RadarOnline.com reported, Grundhoffer has avoided being served to appear at trial, which begins June 3.
The Plaintiff claimed that it appears he might be unavailable for trial, "as he is still within the statute of limitations for criminal prosecution."
Therefore, the Plaintiff is asking he be an unavailable witness. She is also requesting the court "permit Grundhoffer's videotaped deposition to be designated, edited and shown to the jury in lieu of live testimony."
Grundhoffer has denied the Plaintiff's sexual abuse claims despite the evidence against him.
In his August 2018 deposition, Grundhoffer claimed he has not been in the Plaintiff's presence since she left the center as a minor. He also claimed their sexual communications occurred after she left CSTC and that they never had a physical sexual relationship.
Article continues below advertisement
On November 22, 2015, only months after marrying Renee in April 2015, he admitted to writing, "You remember how hard you got me? Pre-c*m on my fingers and in your mouth."
When the lawyer asked, "And when you are talking about… 'remember how hard you got me,' you're describing your interactions while she was at the Child Study Treatment Center, correct?" he responded, "No."
"I never did," he said. "That's part of the fantasy and fetish. Everything is made up from I love you to whatever. It's all fantasy."
Grundhoffer added, "No physical encounters happened."
Briana is expected to appear at trial by video deposition.