Desperate Measures: Teresa Giudice's Teen Daughter Creates Petition To Stop Dad Joe's Deportation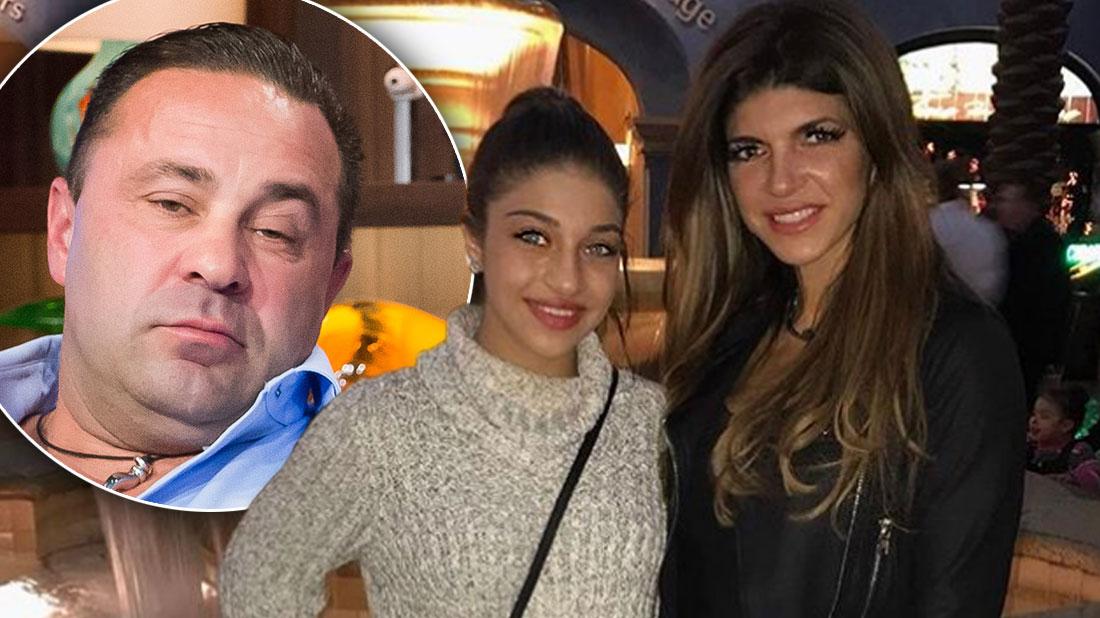 Article continues below advertisement
"He is currently still in a detention center while fighting the deportation; that's right, he's still incarcerated months after completing his prison sentence in an effort to stand by his family."
"My father is not a danger to society, he is a warm loving man and I beg you sign our petition to give my father a second chance at being part of our lives and giving back to the community we live in once again."
The New Jersey-based teen ended the sad story by begging President Donald Trump to pardon her father so he can remain in the United States.
"We request that our President, Donald J Trump review our petition and pardon my father to relieve him of this life sentence the courts are bestowing on him," she concluded. "Yes in Italy he will no longer be incarcerated but will he ever be free if kept from his family and be able to be a productive member of society?"
Article continues below advertisement
Teresa, along with RHONJ costars Danielle Staub and Jennifer Aydin, promoted the petition on their social media accounts.
Gia called for 35,000 signatures, and as of Wednesday morning, had already scored 31,000.
Sadly for Joe's four daughters, the popular petition could land on deaf ears.
As RadarOnline.com previously reported, Teresa asked President Trump to pardon Joe last year — but her request didn't seem to have any effect on the government's decision to deport her husband.