Scandalous Lark Voorhies And Dustin Diamond Miss 'Saved By The Bell' Reunion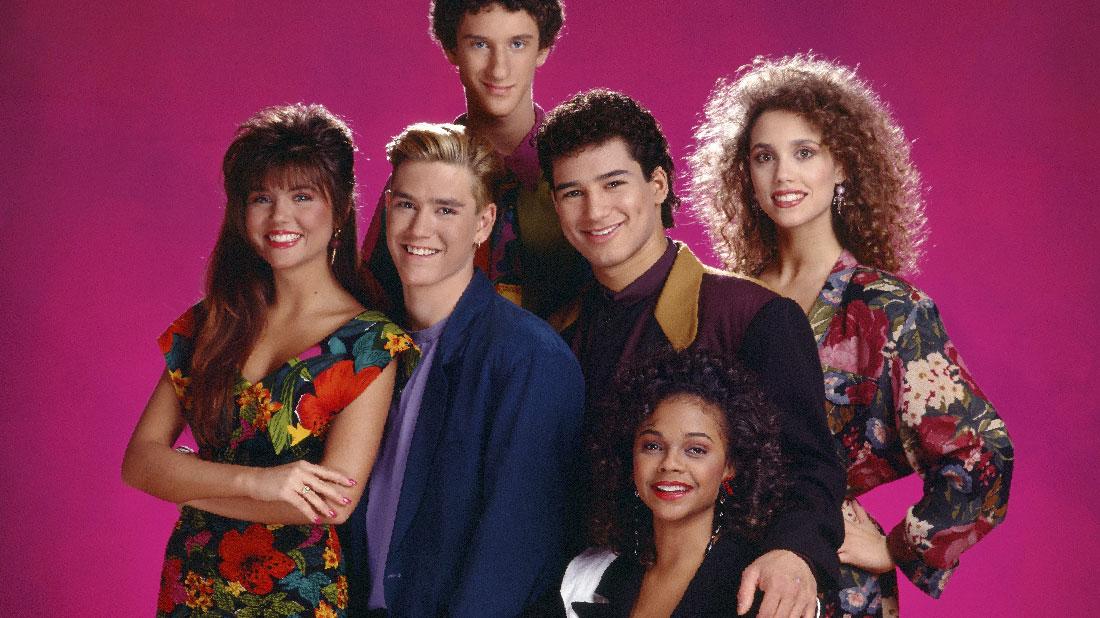 The cast of the 1990s sitcom Saved By The Bell reunited over dinner with their spouses on Saturday, April 20, 2019 at the French eatery Petit Trois in Sherman Oaks, California.
But a couple of the co-stars, scandal-plagued Lark Voorhies and Dustin Diamond, were noticeably missing!
Mark-Paul Gosselaar, Mario Lopez, Tiffani Thiessen, and Elizabeth Berkley, who played Zack Morris, AC Slater, Kelly Kapowski, and Jessie Spano, respectively, documented their night via videos and pictures on social media.
Article continues below advertisement
Gosselaar, 45, posted a picture of the group with the caption "This is what 30 plus years of friendship looks like…."
Berkley, 46, followed up with her post, writing "FRIENDS FOREVER #spousestoo!! #imsoexcited#buddybands #love #friends #family#life #magic."
Lopez, 45, added a video to the mix where he could be heard making jokes over the bill.
"We ate an obscene amount of food, an obscene amount of food," he said. "The Lopezes are walking home, coming back and getting the car—great group here… now it's time to play credit card roulette for the bill."
At one point, fans of the sitcom doubted a reunion would happen, but with the exception of Lark Voorhies and Dustin Diamond, all were present that night.
Readers know Voorhies and Diamond have made headlines since their run on the hit show ended.
Voorhies, 45, who played Lisa Marie Turtle, surprised the world when she announced she'd had a quickie wedding to her husband at the time, Jimmy Green.
The two, RadarOnline.com learned, had known each other since they were children going to church. They secretly tied the knot, and attempted to prove their love to her mother and the world, claiming their relationship was real.
Article continues below advertisement
MORE ON:
Saved By the Bell
"While many people have maliciously made fun of her heavy make-up," it's the only thing that "seems to minimize some spots of malar rashes that come & go but have left her highly insecure," she wrote. "I pray for sympathy and understanding as I have not fully come to cope and understand this disease myself….Help spread worldwide awareness of something so personal."
Diamond, 42, who played Samuel "Screech" Powers, has not always been in good standing with the rest of his cast members.
Article continues below advertisement
His claims about sex, drugs, and alcohol on the set of the show were so disturbing, they requested he be left out of a People magazine cover and other reunion-related festivities with the cast. They were also uncomfortable around him after the release of his "porn movie" and talks of his tell all book Behind the Bell, which he said he would happily face his co-stars over.
RadarOnline.com also reported he was arrested in November 2014, he was arrested for possession of a switchblade knife that he initially said was just a pen, and learned exclusively that he was being sued for more than $21,000 in unpaid property taxes and had his car repossessed in 2009.