Salt In The Wound! Kevin Hunter's Name Erased From 'The Wendy Williams Show' Credits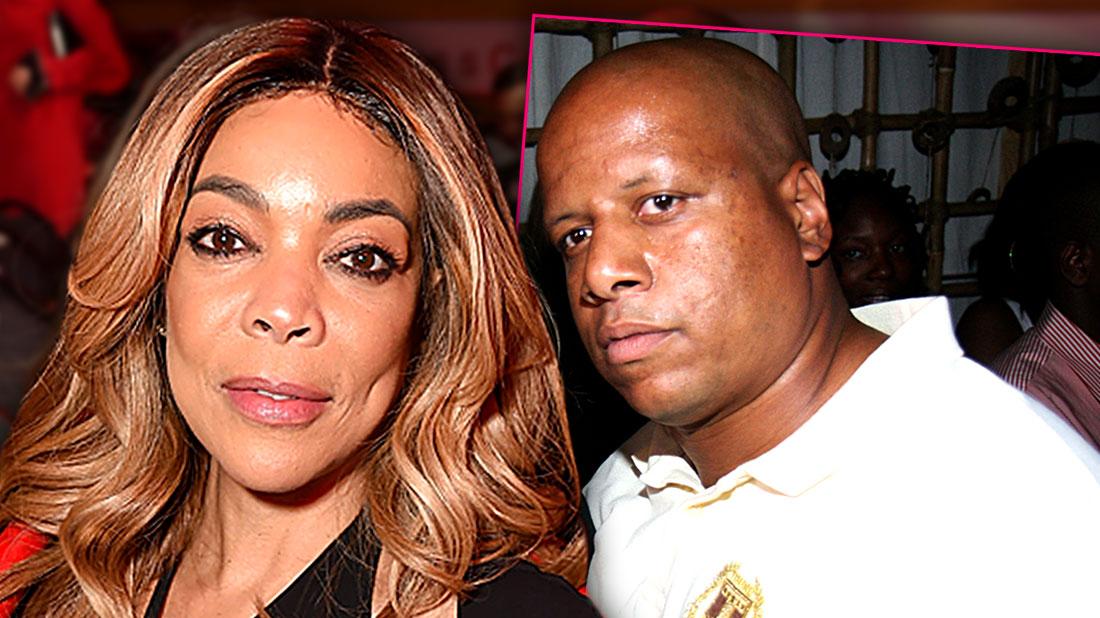 There's no doubt now Kevin Hunter has been completely scrubbed from The Wendy Williams Show — on Friday's episode, even his name was gone from the credits!
The new credit for Executive Producer lists Wendy Williams only…but it credits her full, married name, "Wendy Williams-Hunter."
As RadarOnline.com reported, Hunter was booted from the show earlier this week. The 46-year-old, who helped create the gab fest, had been serving as an executive producer.
Article continues below advertisement
Just hours before getting axed, he issued an apology for the cheating scandal that has destroyed their marriage.
"I am not proud of my recent actions and take full accountability and apologize to my wife, my family and her amazing fans," he said. "I am going through a time of self-reflection and am trying to right some wrongs. No matter what the outcome is or what the future holds, we are still The Hunter Family and I will continue to work with and fully support my wife in this business and through any and all obstacles she may face living her new life of sobriety, while I also work on mine."
The ongoing separation drama has been anything but peaceful. Cops were called to Williams' house on Thursday, April 18, just minutes after Hunter arrived with a U-Haul minivan to start taking his belongings away.
Williams, 54, filed for divorce from her husband of 21 years on April 10. It's not yet clear if he will remain her manager and business partner, but being erased from the show may not be a sign of light at the end of the tunnel.