Rolling! 'RHONJ' Cameras Capture Teresa At Exact Moment She Gets Joe Deportation News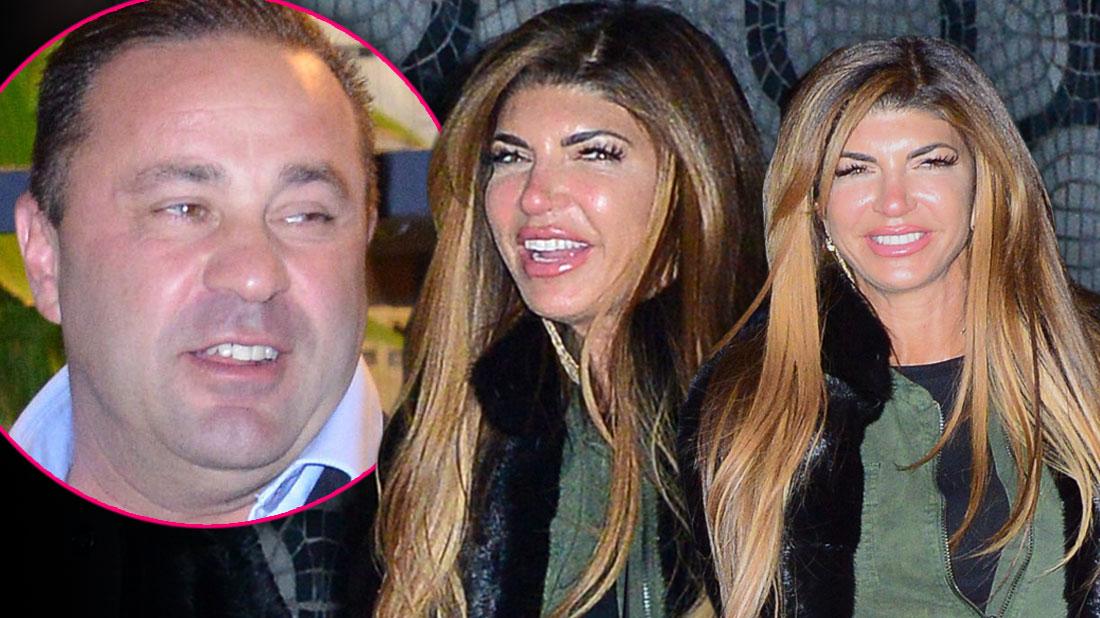 Made for television!
Real Housewives of New Jersey cameras were rolling at the exact moment Teresa Giudice got the good news about Joe's deportation news, RadarOnline.com exclusively learned.
"Teresa was filming and had a Bravo crew on her when she found out about Joe's deportation delay," a production insider snitched to Radar.
"It was insanity and she was really happy," the source dished.
Teresa's convicted felon husband won't be deported until a federal judge can review his desperation petition, court documents obtained by Radar confirmed.
Article continues below advertisement
According to the filings, the 46-year-old felon filed a motion on April 24 to put the breaks on his removal from the country he's lived in since he was a baby.
On April 25, a clerk granted the motion, thus delaying his deportation back to Italy.
"Order temporarily granting motion for stay of removal…Removal is stayed until such time as the Court can consider the motion for stay of removal," the papers stated.
"Teresa couldn't believe that Joe was actually finally getting a break in his case," the insider told Radar about the struggling mother of four who was desperately trying to help keep her husband in the U.S.
"It just worked out that cameras happened to be rolling for everything," the source explained.
As Radar previously reported, Joe was order to be deported by a U.S, Immigration judge and his first appeal was denied.
Article continues below advertisement
"We will continue to fight to keep Mr. Giudice in the United States, the only country he knows, and reunite him with his wife and four daughters," his lawyer James J. Leonard Jr. said in a statement to Radar.
His daughters sent an impassioned plea to the judge to allow him to remain in the U.S., as did his wife.
Sources close to the couple previously told Radar that Joe's family was not that supportive of her after she was busted in Radar's exclusive photographs holding hands with and getting frisky with a young boytoy, Blake Schreck.
The pair were spotted over a long-weekend in February packing on the PDA as her husband rotted away in a federal penitentiary, before being moved into ICE security in March.