More Tragedy: Joe Giudice's Mother Sick With Diabetes, Depression & A 'Broken Heart'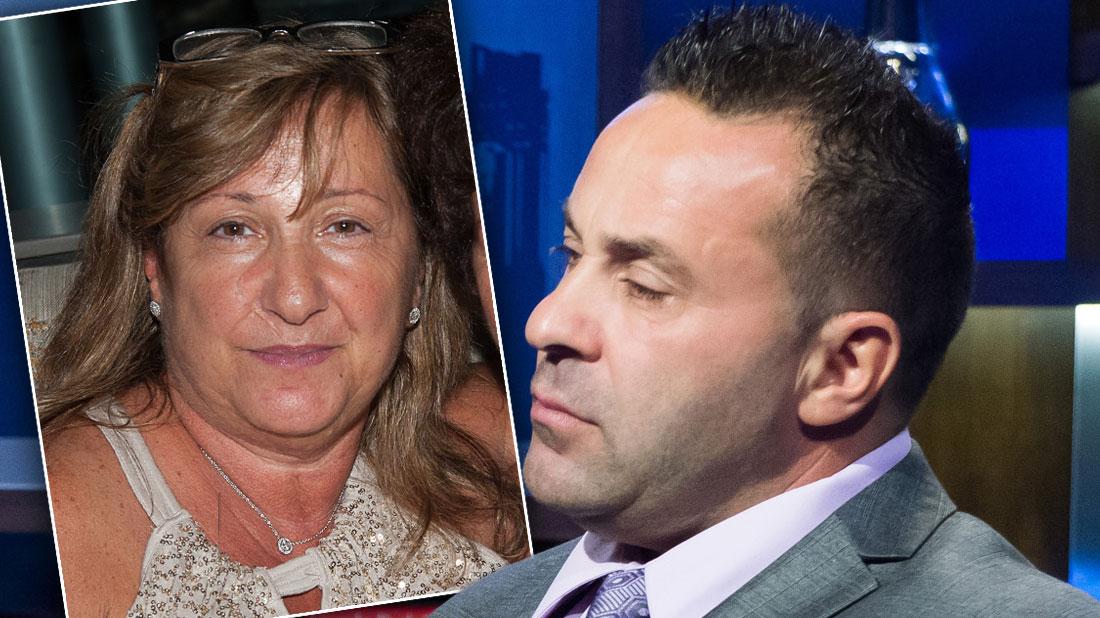 Not only are Teresa and her daughters suffering as Joe Giudice awaits deportation in a grimy immigration detainment center, the Real Housewives of New Jersey felon's aging mother is deteriorating amid her son's legal nightmare, RadarOnline.com can exclusively report.
According to a heartbreaking letter Joe's mother, Filomena Giudice, submitted to federal court, the 64-year-old claims she's "a widow with a broken heart."
Article continues below advertisement
"I am a mother desperately seeking the day my son returns back home to me," Filomena wrote in the note obtained exclusively by RadarOnline.com. "I lost my husband a few years ago and then my son was also taken from me."
Joe's dad and Filomena's husband, Frank, died in 2014 after suffering a sudden heart attack. In her letter to the judge obtained by RadarOnline.com last week, Teresa, 46, said Joe, 48, was "devastated" by the loss.
Filomena went on to call herself a "sick woman with several medical conditions" amid her son's imprisonment.
"A diabetic, high cholesterol, high blood pressure and I also suffer from severe arthritis and depression," she continued.
The ailing, grieving mother said she has relied on Joe for "mental, physical, financial and business support" — and "can't bear" the thought of him being kicked out of the country he has called him since he was an infant.
Article continues below advertisement
"I ask of you to please send him home to us so that we can continue our little bit of life that we have left together," she pleaded with the judge. "We all await his return to lighten up our lives again and build our family's foundation again as these past few years have been a very dark place for us all."
As RadarOnline.com reported, Joe is doing everything he can to avoid deportation to Italy after his appeal was denied.