Teresa Giudice's Father In Law Drops Dead In Her Yard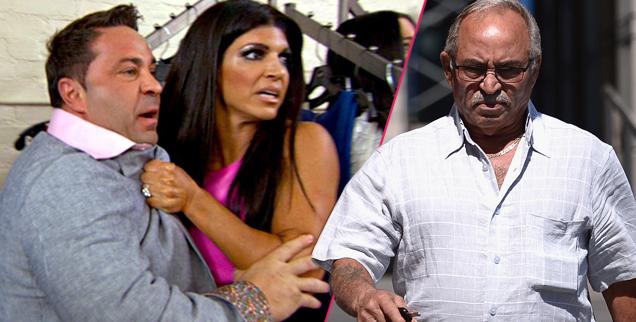 Article continues below advertisement
"Teresa arrived shortly after it happened," a source close to the family told RadarOnline.com.
"He had just collapsed in the yard. They called 9-1-1 but there was basically nothing anyone could do when they got there. This was totally out of the blue."
"Teresa asks for privacy and prayers," Wendy Feldman, the Giudice's rep, said in a Tweet on Wednesday.
Frank appeared with Teresa and Joe in court earlier this year as they faced their felony tax evasion charges.
"Teresa said immediately that she was so glad they got to be with him on Father's Day. They had a big party and he was there and it is a wonderful last memory of him," the source told RadarOnline.com.
Frank is survived by his wife, Filomena Giudice.
Stay with RadarOnline.com for developments in the story.