Lock 'Em Up! Joe Giudice's Former Business Partner Says 'A Few Years In Jail Is Not Enough' For 'RHONJ' Star & Wife Teresa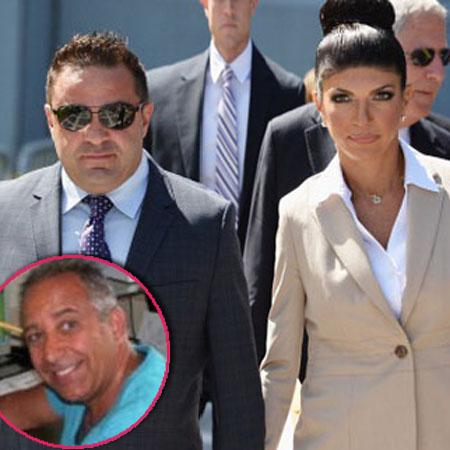 Teresa and Joe Giudice are currently facing prison time after pleading guilty to extensive fraud, but even if they each end up serving their respective maximum sentences, justice will not be served, the Giudices' former friend and business partner, Joe Mastropole, exclusively tells RadarOnline.com.
"A few years in jail is not enough," Mastropole says of the parents to four young daughters, who pled guilty in March to multiple counts of mail, wire, bank and bankruptcy fraud. Teresa, 41, faces 27 years in prison while her husband of fourteen years, 42, could serve 46 months behind bars. "The time is not enough for the crime," he adds.
Article continues below advertisement
Now, Mastropole worries that the potentially lenient sentences will encourage others to commit similar crimes. "People will be willing to do a few years in jail for $13 million," predicts Mastropole, who refers to the Giudices as infamous 1930s bank robbing pair Bonnie and Clyde. The court "should make an example of these swindlers so other people don't try to do the same thing."
The Giudices' sentencing is scheduled for July 8.