'We Just Want The Money She Owes Us!' Teresa Giudice's Creditors Livid She'll Only Pay $7,500 Of $13M Debt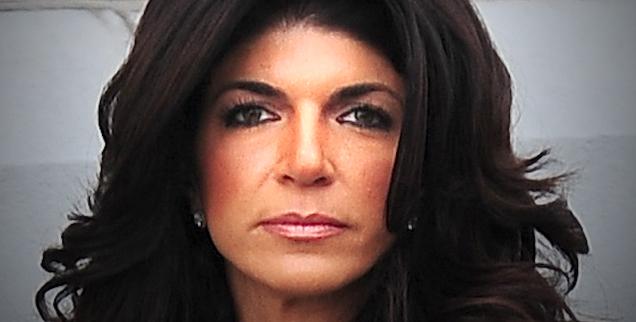 Joe and Teresa Giudice just got lucky. According to the April 8 Trustee's Final Report in the Real Housewives of New Jersey pair's 2009 bankruptcy filing, the luxe-living Giudices will only be ordered to pay back $7,500 of their shocking $13 million debt -- and RadarOnline.com has learned that their creditors are angry about being stiffed!
"We just want the money she owes us," an employee of the North Hudson IVF fertility clinic, one of the Giudices' creditors, tells RadarOnline.com exclusively. Teresa, 41, was rumored to have undergone fertility treatments there in order to conceive youngest daughter Audriana, 4.
Article continues below advertisement
READ: The Jaw-Dropping List Of The Giudices' Debts
The Giudices owe the clinic $11,765.59 for their services, and the employee says the couple's refusal to pay is simply unfair, insisting, "We're just a company that helps people."
However the bankruptcy documents, obtained by RadarOnline.com, reveal that other companies lost much more. The couple has virtually stolen more than $1 million from Dime Savings Bank of Williamsburgh, nearly $2 million to the Community Bank of Bergen County, and more than $5 million from Wachovia Bank. Only the Giudices' bankruptcy lawyers and trustee will receive payment.