Touching Tribute! Midwife Posts Poignant Photograph Of Bode Miller's Late Daughter Emeline Miller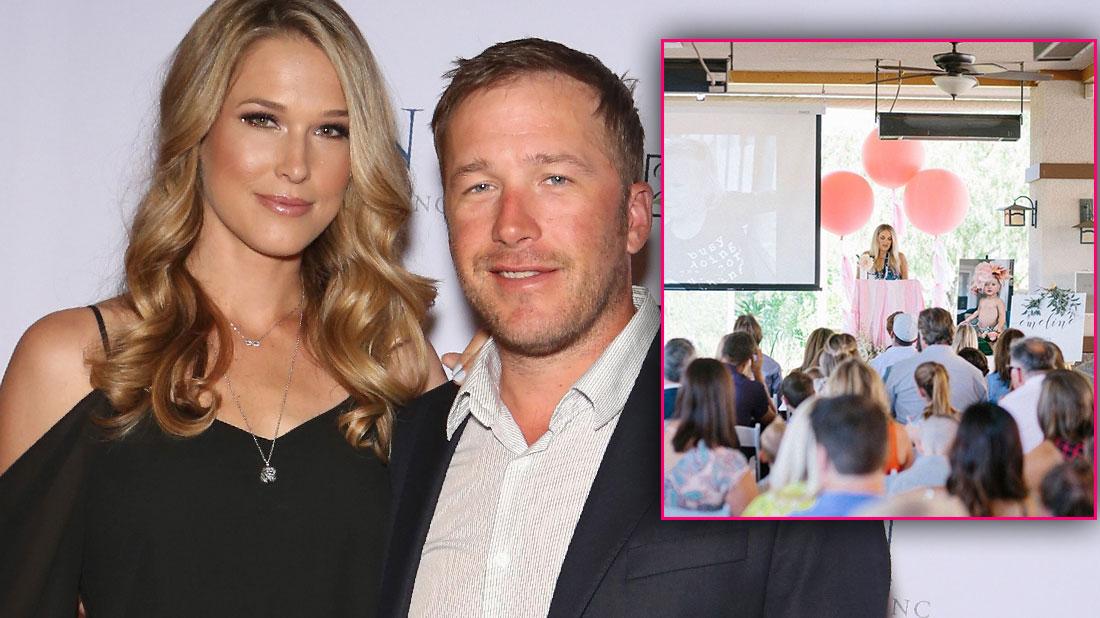 Midwife Lindsey Meehleis has posted a poignant photograph of Bode's Miller's late daughter Emeline 'Emmy' Miller.
The close family friend posted the Instagram pic and message as she reflected on the tragic toddler's funeral after the 19-month-old drowned a year ago.
In the post Meehleis recounts some of the moving eulogy from the funeral where a photo of a smiling Emmy is on display.
It was posted with the family's permission as the midwife used it also as a platform for better water safety around children.
Article continues below advertisement
"The moon moved across the horizon in the cool night sky, Morgan and Emmy danced together as this earthly angel began her journey here to change the world."
Olympic skier Miller and his wife were left devastated by their daughter's drowning.