Meghan Markle Refuses To Ever Let 'Opportunist' Father Meet His Royal Grandchild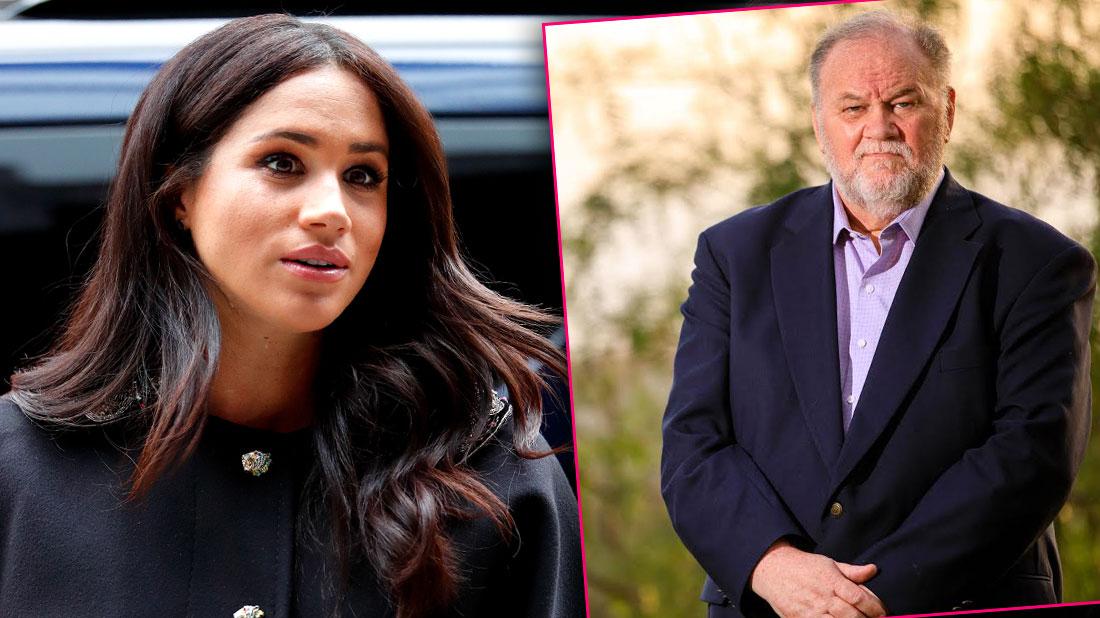 Meghan Markle has snubbed her father's appeals to let him see his grandchild, RadarOnline.com has exclusively learned – all to keep her royal in-laws happy!
Insiders believe Thomas Markle Sr.'s are just another ploy for the absentee dad to get back in his pregnant daughter's good graces and one-up her hoity-toity new family!
"He wasn't much of a dad, so nobody expects him to step up for his grandchild," an insider confessed to Radar. "He's doing whatever he can to catch a ride on the gravy train!"
Article continues below advertisement
The Duchess of Sussex banned her father, a 74-year-old retired movie lighting director, after he accepted money for a faked photo spread before her wedding to Prince Harry last year.
Adding fuel to the fire, Thomas reportedly hung up on Harry, who scolded him for blabbing royal family secrets to the media!
"Harry and the rest of the royals see him as nothing more than an opportunist," said a source. "And while Meghan is torn, she's turned her back on her father to save her storybook situation."
The 37-year-old Suits alum star hasn't even spoken to her father since the wedding, said sources, and Thomas has seized every opportunity to whine about desperately wanting to see his grandchild before he dies!
Thomas even guested on England's Good Morning show and begged host Piers Morgan to broker the peace between him and his royal daughter.
But Thomas' embarrassing cry-baby act is in vain, according to writer Duncan Larcombe, author of "Prince Harry: The Inside Story."
Article continues below advertisement
"I can't think for a moment that Thomas Markle will ever be able to meet his grandson or granddaughter," Larcombe said.
Still, Meghan's American relatives blame the snooty nouveau riche royal for dividing the family!
Meghan's estranged half-sister, Samantha — who's also tried to trade off the royal romance through media interviews — blasted the duchess by saying the one-time actress has turned her back on her family and doesn't deserve any sympathy.
"You can't hurt people like this and then turn around and flip the script and play victim," sniped 54-year-old Samantha.
Meghan does have one dubious ally in half-brother Thomas Markle Jr., a 52-year-old twice-divorced window fitter.
"Samantha was very jealous of Meghan from the very beginning and still is to this very day," claimed Thomas Jr., who was busted for DUI in January and plans to take part in a "celebrity boxing match" to bring in a few bucks, according to sources!
One family that's not divided over Thomas Sr. is Britain's royal family — who have essentially ordered Meghan to keep her father at a distance!
"Meghan's father has been nothing but an embarrassment to the royals," spilled an insider. "They've made it clear to Meghan that she needs to make a choice — her father or her standing as a Duchess."
"He's got zero chance of seeing that child!"