Lily Collins Claims She's Haunted By Ted Bundy's Victims: 'I Felt Supported'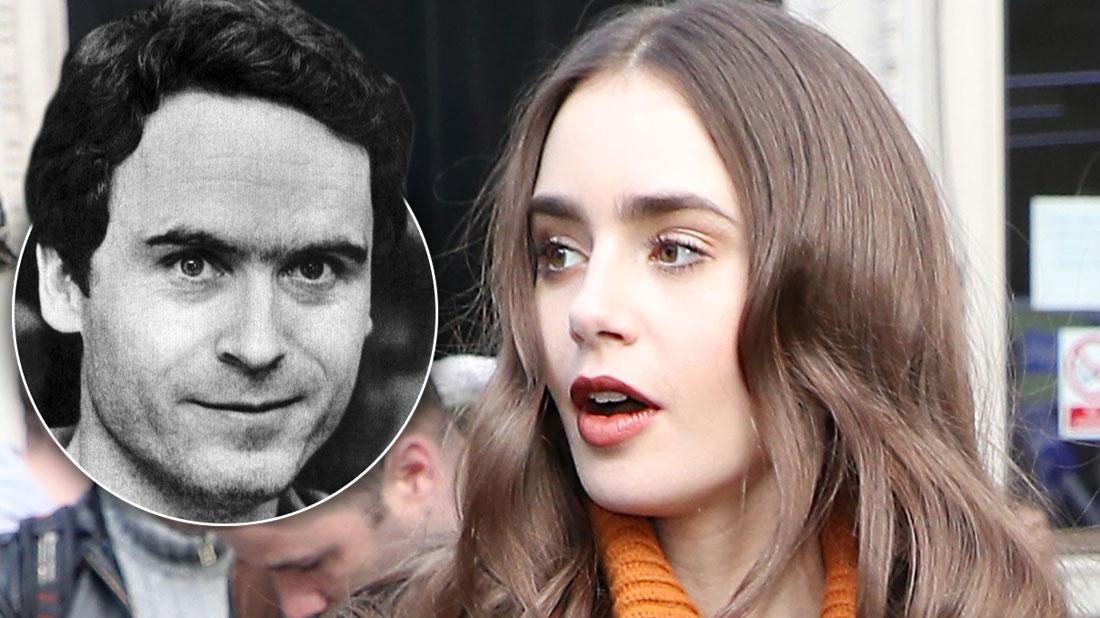 Lily Collins believes Ted Bundy's victims are haunting her and thanking her for telling their story.
In a new interview with The Observer, the actress — who plays the serial killer's girlfriend, Elizabeth Kloepferin, in the new film about his crimes — said the role has left a lasting impact in her personal life.
Back in December 2018 when she was filming the movie, she said she would wake up every night at 3:05 a.m. and feel the presence of Bundy's dead victims.
Article continues below advertisement
"I would go downstairs and have a cup of tea, trying to figure out why I had woken up again. I started being woken up by flashes of images, like the aftermath of a struggle," she said.
At one point, she began to see images of the women Bundy murdered.
"I discovered that 3:00 a.m. is the time when the veil between the realms is the thinnest and one can be visited," Collins, 30, said.
She believes these women were trying to contact her — and surprisingly, the idea does not alarm her.
"I didn't feel scared — I felt supported. I felt like people were saying: 'We're here listening. We're here to support. Thank you for telling the story.'"
RadarOnline.com readers know Bundy was a feared burglar, kidnapper, rapist, serial killer, and necrophile who assaulted and killed at least 30 women between 1974 and 1978. After decades on the loose, he confessed to the murders and was put to death in a Florida State Prison in 1989.
Article continues below advertisement
The star also spoke of why she agreed to be a part of the film, in which Zac Efron plays the killer.
"My choices have tended to go quite dark," she said of her recent roles. "I really enjoy playing these characters that, under the surface, have so much more going on than they are saying, or who seem like they are barely keeping it together."
Though Collins may not seem like the obvious choice for a crime movie, she takes pride in that.
"I've always believed that asking for help is not a weakness, it's a strength. I have a tattoo that says: 'True delicacy is not a fragile thing.' You can look delicate, but it doesn't mean that you're fragile," she said.