Baby Joy? Katharine McPhee Might Have Kids With Much Older David Foster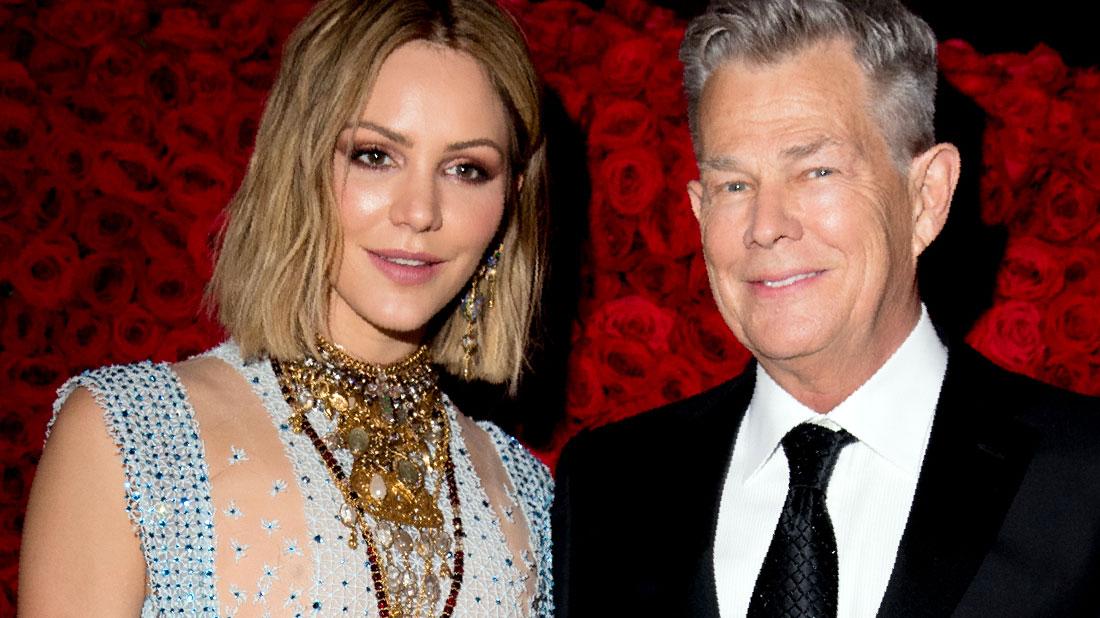 American Idol alum Katharine McPhee has not ruled-out having kids with her much older fiancé David Foster.
The 35-year-old singer made the confession in an interview with the Uk's Sunday Times newspaper.
Foster, 69, already has five daughters through his four previous marriages.
When asked if the couple will have children McPhee said: "I have plenty of time.
"We know lots of people who have big age differences with little kids and babies and they're older than David and I are.
Article continues below advertisement
"You don't hear about them much because they're not celebrities."
The singer scoffed at the notion that she goes for older men saying that her previous boyfriend was only two years older than her.
However, her former husband manager, Nick Cokas, was 16 years her senior.
McPhee – who previously admitted that she suffered from bulimia– also confessed she was once in an abusive relationship, although she did not name the person.
She added: "I have been in a relationship that wasn't what you would call healthy."
"I think if someone is being physically abused, they're probably being emotionally abused as well.
"But emotional abuse is paralyzing. I understand why women stay in relationships that are emotionally abusive."
"I'm not trying to out anybody, but I look back on a period of time where I felt like I was in something that I couldn't get out of.
Article continues below advertisement
"I've known him since I was 21," she revealed.
The couple got together after he finalized his fourth divorce when they met at a tennis tournament in Palm Springs.
She added: "I know our story and it's the most fascinating surprise of my life, and it's an organic love story.
"He's likeable. I always poke fun at the version of himself that he portrays on TV. It is really nothing like what he's like.
"And he's not like that at all. He plays hard, kind of angry, but he's not like that at all. He's really a romantic.
Article continues below advertisement
"I'm very aware of the fact that it is possible we'll have some really great years and then it's going to be hard, but I don't know any marriage that's not like that."
Ironically, McPhee was also at the same private Los Angeles school as Meghan Markle.
And she remembers her fondly from when they were teenagers.
She added: "She was adorable. I was 13 when I met her. She was great.
"I always found her to be so beautiful. She's still beautiful to this day.
"I just remember her being very driven and very professional even just in the little high school musical we were in. And really talented."