Makeover Mate! Jennifer Lawrence Influences Divorcing Adele To Find Love & Lose Weight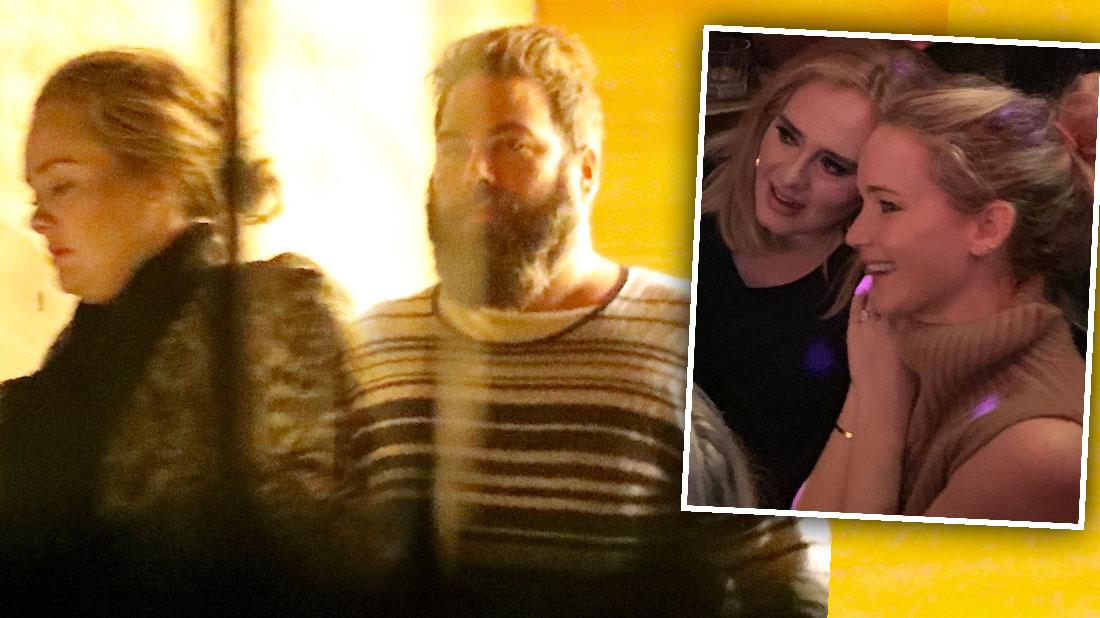 Jennifer Lawrence and Adele were photographed together recently having a fun 'girls night out' at NYC gay bar Pieces.
The 30-year-old British singer had noticeably lost a lot of weight and was having a rip-roaring time with the Oscar winning star.
Now, it has emerged that she is getting divorced from her husband of 3 years, Simon Konecki, 45.
And it has been revealed that the British singer has been taking tips from the American actress about how to lose weight and live a happier life too.
Article continues below advertisement
Adele has shed almost 25 lbs after ditching booze and removing sugar from her food intake.
And it now appears that she has been on a 'divorce diet' leading up to her split announcement.
Positive pal Lawrence has been giving her some love advice, tips on fashion and make-up, plus exercise hints as well.
The Hunger Games actress has been giving her tips on how lead a more positive life and according to sources Adele has been taking this advice to heart.
The singer no longer chain-smokes or binges on fast foods like she did before.
Insteade she enjoys taking pilates classes and drinking herbal teas as she cleanses her body.
And she has even been mirroring Lawrence with her new lighter hair and tighter fitting fashions.
A source revealed: "Adele and Jennifer are best friends and they are always phoning and texting each other to gossip and talk about life.
MORE ON:
Jennifer Lawrence
Article continues below advertisement
"Jennifer has become a huge ­inspiration and I think in some ways she is the woman that Adele secretly always wanted to be.
"She has jaw-dropping good looks, classic Hollywood style and an amazing figure and Adele is clearly learning from her.
"But they also go out and have fun, and Jennifer loves being around someone who is not only supremely talented but also a good laugh."
The two women first met when Adele sang her Academy Award-winning James Bond theme Skyfall at the 2013 Oscars.
And the quickly hit it off with out-going Lawrence encouraging the notoriously shy singer to be more confident about herself.
The 28-year-old actress is a huge fan of Adele and she introduced the mother-of-one to several movers and shakers in Hollywood.
The two friends even bought homes close to one another in Los Angeles.
And with Adele taking J'Law's advice – as she plans for her new single life – it looks like the pair will be spending a lot more time together in 2019.