Wendy Williams Nemesis Janet Hubert Takes Kevin's Side In Ugly Divorce: 'He's Free!'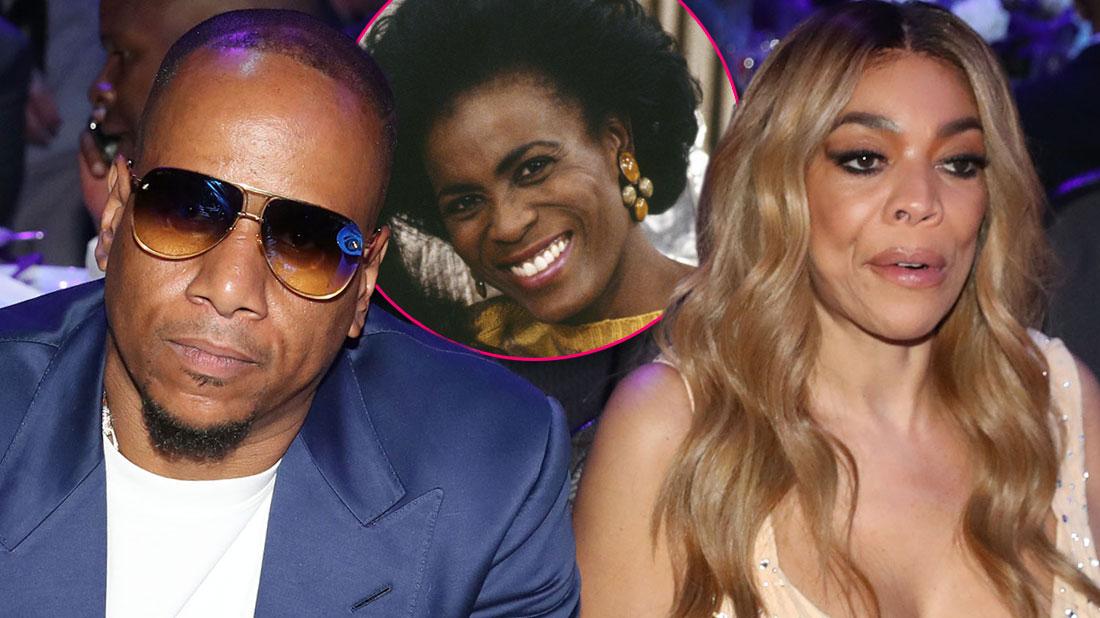 Wendy Williams may be feeling all warm love and support from her fans after finally filing for divorce from her cheating hubby, but there's one person who's still ice-cold to her, no matter what she's going through.
Speaking exclusively to RadarOnline.com, actress Janet Hubert voiced her animosity towards the Wendy Williams Show host, saying that despite her recent marriage crisis, she deserves no sympathy!
Article continues below advertisement
"I don't care. I can give a s**t about her. It's time for everyone to talk s**t about her," said Hubert, 63. "Wendy deserves all hell she gets."
Hubert — who played Aunt Viv alongside Will Smith and Tatyana Ali on The Fresh Prince of Bel-Air for three seasons until she was replaced by Daphne Maxwell Reid — is fanning the flames in her long-standing feud with Williams, 54.
Radar readers recall their fight began in 2013 when Williams quizzed Ali, 40, about her on-screen mom's unceremonious departure from the show in 1993. Seeing herself be talked about on TV did not sit well with Hubert, who wrote Williams a nasty open letter following the scandal.
"It felt like a divorce, it felt like we had to get to know our new mom," Ali said of Hubert's exist from the series at the time. "There was definitely negativity. You could feel it."
Furious, Hubert blasted Williams, calling her a "demon," a "virus" and warning her that she'd "never be another Oprah."
Now, as Williams battles her addiction issues and mourns the downfall of her marriage to Kevin Hunter, Hubert is taking the cheating husband's side.
Article continues below advertisement
"I'm happy for her husband. He's free!" she said.
Explaining her dislike for Williams, Hubert said: "She spreads gossip on everyone. Her job is not to be a nosy b***h."
Years after the two had a nasty confrontation, the actress has not been able to let the bad blood go.
Addressing her dramatic departure from The Fresh Prince of Bel-Air — which Williams allegedly made a mockery of on TV — Hubert said she was never ousted, but instead, decided to leave.
"Too many lies have been spread about me. I was never fired. I walked away," she said.
But Hubert's criticism towards Williams didn't end there.
"I mean, look at her!" said the actress. "She looks like a cartoon. Hollywood loves that type woman and I am not that type of woman."
Hubert then proceeded to trash-talk other show hosts.
"I am not a fan of The Talk, Steve Harvey. Think they know everything and spread gossip. Also Sheryl Underwood. They are horrible people. You don't spread lies… Nick Cannon and all the rest of my community," she said.
Article continues below advertisement
As Radar previously reported, Williams took a two-month break from her talk show following months of bizarre behavior. As fans asked questions, she continued to blame the break on her strong medication, thyroid issues and menopause, but Radar readers know she took the hiatus to deal with her husband's alleged affair with Sharina Hudson.
Though Williams initially denied her husband cheated on her, she filed for divorce from him this Thursday, April 11, after multiple outlets reported Hunter's mistress gave birth to his child.
"She is a hot mess and everyone knows her husband had a side piece," said Hubert.
Williams addressed rumors of the shaky marriage on her March 4 show by defending her husband: "Marriages are not easy — and don't ask me about mine until you see this gone," she said, pointing to her ring. "It ain't going anywhere, not in this lifetime. He is my best friend, my lover, he's all this and he's all that. I know what you've been saying and I know what the streets have been talking about."
Article continues below advertisement
Hubert says she isn't surprised Williams has continued to deflect personal reports.
"She is not going to make herself a 'Hot Topic.' That's not what Wendy does," said the actress. "She loves to talk about other people. But she doesn't live in a glass house, she lives in a structure."
She then claimed Williams's low self-esteem is the force behind her allegedly mean character.
"She is a cartoon and hates herself. She must have been a very bullied as a young person. She has an ugly spirit," said Hubert. "She will come off after filing divorce like 'so what? My thing is my thing.' And women will flock behind her with her yellow wig and plastic surgery. She is a cartoon. You can't take her seriously."
Hubert then touched back on her ongoing feud with the show host.
"I stood up for myself when she talked about me," she said. "I don't care about Wendy. She doesn't care about anyone else, so why should we?"