#GoodbyeKyleChallenge Starts After Blowup Between Vanderpump And Richards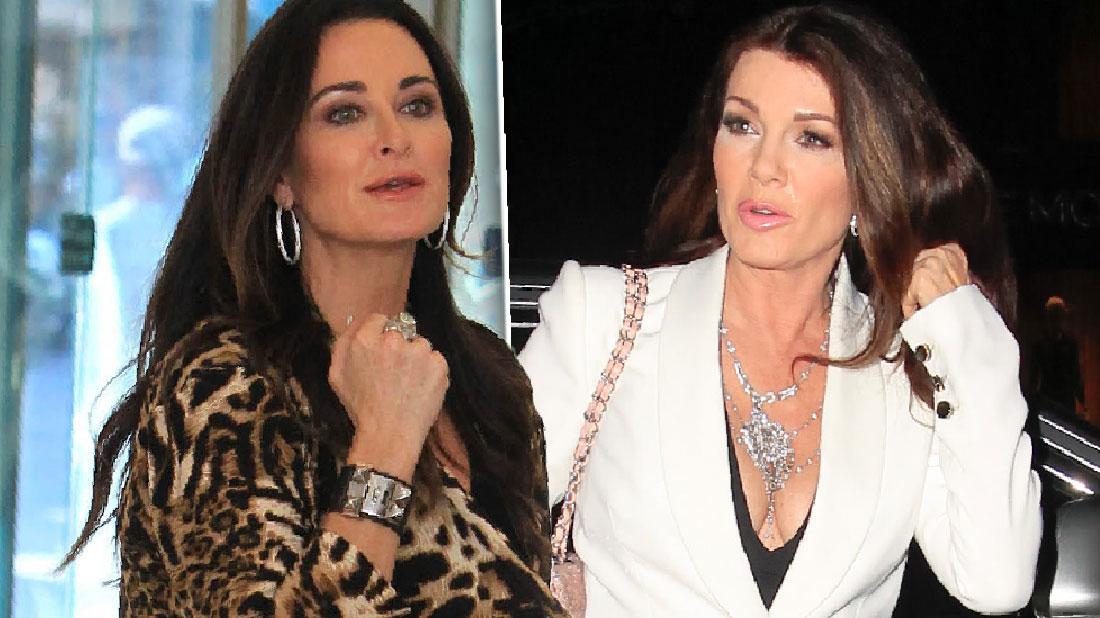 Kyle Richards and Lisa Vanderpump are at it again, but this time, Kyle has managed to turn their recent argument into a few laughable moments.
During the most recent episode of The Real Housewives of Beverly Hills, Kyle accused Lisa of planting negative stories to the press, and before she knew it, she was being kicked out by Lisa's husband Ken, who yelled "Goodbye Kyle."
Following the incident, Kyle took the term and made a mockery of it. While passing the Vanderpump owned restaurant SUR on Thursday, April 4, 2019, she joked that she was going to "order a Goodbye Kyle on the rocks."
Article continues below advertisement
She brought her friends in on the fun asking what they'd want to drink, and one of them answered, "I'll have a tequila with a side of Goodbye Kyle!"
Other people including the Uber driver, Lisa Rinna and Rinna's mother caught on and played around with the catchphrase, prompting the #goodbyekylechallenge, but production wasn't too happy about it.
According to the DailyMail, a production source told Bravo, "This may seem funny to some people but this is bullying by our cast. The cast clearly want Lisa off the show and have gone beyond the production calendar to make sure they are targeting her off the show too."
The source also explained that these jokes are a distraction from more interesting storylines and Dorit Kemsley, the real 'bad guy' in the group.
"We should have captured the lawsuit that Mauricio and the Agency is facing and the ongoing money troubles of PK, Dorit's husband," he said. "These are far juicier than the current storyline. I mean our team had their mouths drop open when Dorit was chased around the pool and called a 'cheap b*tch' in the Bahamas for an outstanding debt.'"
Article continues below advertisement
In another incident where Dorit had approached Teddi Mellencamp Arroyave for calling her a "lying, psycho b***h," Lisa sided with Dorit, while Kyle took Teddi's side. Their argument ended in Kyle crying and Lisa storming out the restaurant.