'RHOBH' Recap: Lisa & Ken Sever 12-Year Friendship With Kyle Over Radar's Bombshell Story: 'Get Out Of My House!'
Article continues below advertisement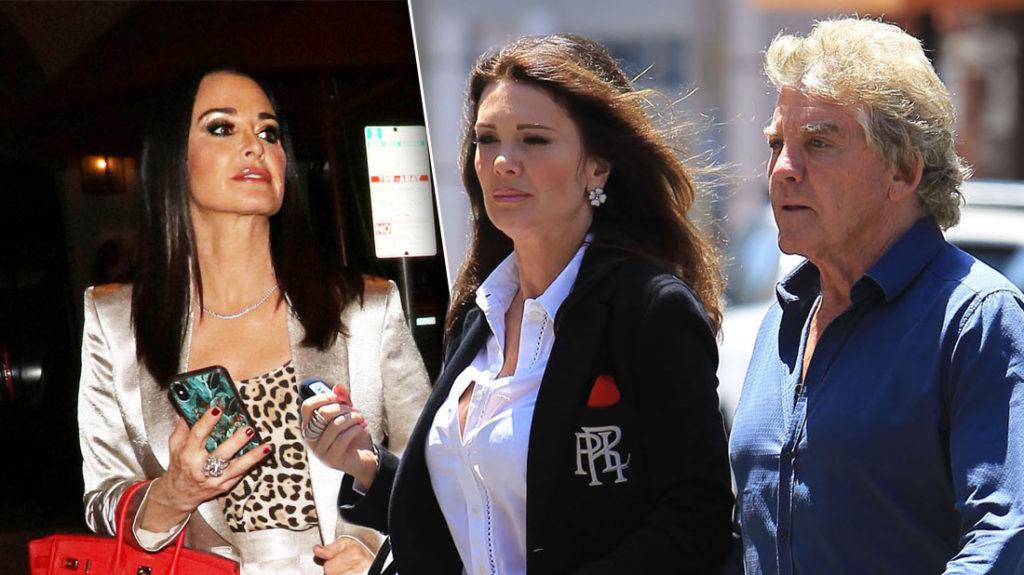 One week prior to the blowout fight, Dorit claimed Lisa was the source of RadarOnline.com's exclusive about Dorit giving up a puppy she adopted from Vanderpump Dogs to an animal shelter.
Kyle quickly found herself stuck between wanting to defend her longtime friend, while believing deep down Lisa was the snitch.
"I'm feeling really uncomfortable because even though I really can't defend Lisa in this moment because of what I believe, I still care about her and love her," Kyle said to the camera. "She's my friend and she's not here to speak up for herself."
Kyle drove to Lisa's house to confront her about it in person – and her accusation wasn't taken lightly.
"So you think I would give a story to RadarOnline.com Online about Dorit?" Lisa screamed.
"Yes," Kyle said. "It's so blatant."
"Wow, ok, this is a big shock to me," Lisa fought back. "This changes everything! I think I've done nothing wrong!"
Kyle apologized, claiming she wanted to confront Lisa as a "friend" and told her she still loves her.
Article continues below advertisement
"Just because you accused me I am not going to say, 'Yes I did something' if I didn't do it!" Lisa shouted. "I could have thrown Dorit under the bus! I'm done with this – and I'm done with you too!"
"You care more about your image than about your friendships at times," Kyle said.
That's when Lisa's husband Ken interrupted the fight and told Kyle their friendship was over – for good.
"You are supposed to be her f**king friend! You're not her friend!" Ken screamed. "You cannot be her friend when you say something like that. She would never say something like that about you."
Article continues below advertisement
"Am I not allowed to be honest right now? What's wrong with that? I'm just telling you how it looked. That doesn't mean I don't love you," Kyle responded. "I came here to tell you the overall consensus. I care about you and I have a hard time defending you."
Lisa exited the room and broke down in tears. "Get the f**k out of my house! I swear to you, I'm done with it!"
The RHOBH drama will continue to play out every Tuesday at 9 p.m. on Bravo.