Where's Faith? Hill's Brother Kicked Out Of Home After Owing $207K In Mortgage Bills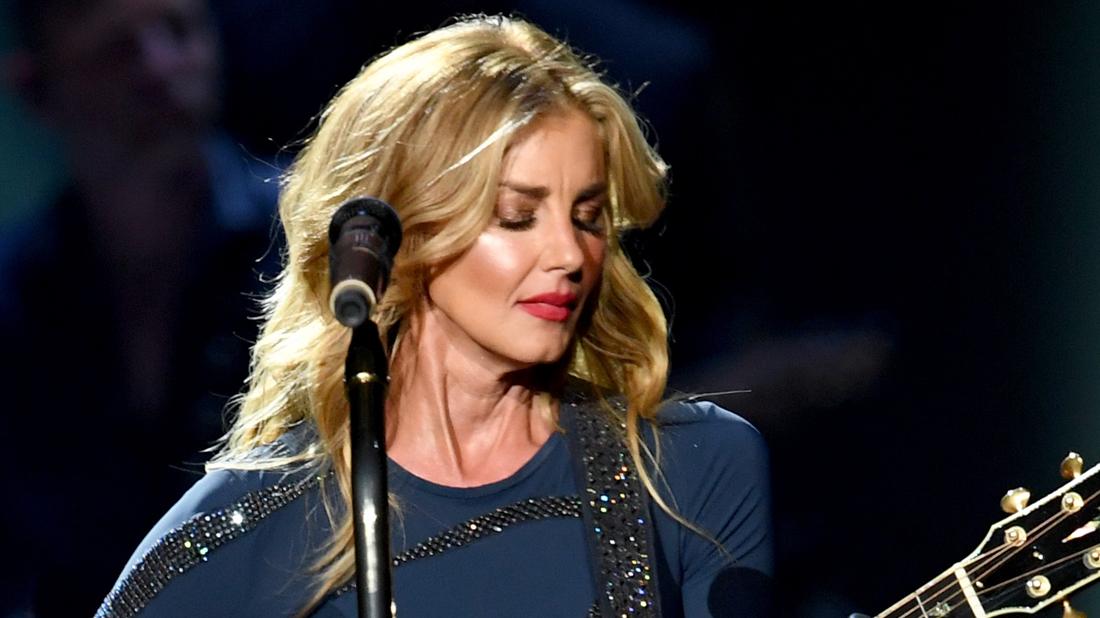 Faith Hill's biological brother credits her for saving him from his drug addiction. But RadarOnline.com can exclusively reveal the country singer didn't come to his rescue when it came to his growing debt.
In court papers obtained from Okeechobee County Circuit Court in Florida, Wells Fargo Bank sued Faith's brother, Zachary White, and his wife Nicki in February 2013, claiming they owe $207,705.31 in mortgage payments.
Article continues below advertisement
In the final judgment of foreclosure, the plaintiffs were ordered to pay $255,490,07 in back mortgage, interest, late charges, attorneys' fees and more.
According to the court papers, the home was sold in the foreclosure for $114,000.
The foreclosure was mentioned in the couple's divorce papers obtained from Okeechobee County Court.
Nicki filed for divorce from Zachary in March 2014 after tying the knot in November 1991.
Although Nicki claimed Zachary had the financial needs to provide child support and alimony, she explained how their home is currently in foreclosure.
"Since the parties' separation, the Husband resided in the home and failed to make the mortgage payments," the court papers read. "Husband vacated the residence and relocated to Fort Pierce. The wife has since taken possession of the marital residence and in order to provide a home for herself and the minor children, needs and is entitled to temporary and permanent exclusive possession of that property."
Article continues below advertisement
In the couple's judgment of dissolution of marriage filed in May 2015, Zachary was ordered to pay $422 per month in child support for one of their two children.
"The husband owes $3,500 to the wife for non-payment of the support ordered as set forth in the temporary relief order entered August 1, 2014," the court papers read.
He was ordered to pay his wife $19,500 for child support arrearages, orthodontics expenses, tax refund reimbursement and attorney's fees.
Faith was put up for adoption when she was born. In 1993, she reconnected with her biological mother, Paula White, and Zachary. Her father Edwin died in a car accident.
According to The National ENQUIRER, Zachary was arrested in November 1990 for strong-arm robbery. He confessed to police that he tried to take a woman's purse to "support his crack-cocaine habit."
He was arrested two months later for stealing a Mazda and extorting the vehicle's owner, demanding $200 for its return. He pled no contest to a third-degree felony of grand theft and three misdemeanors.
Article continues below advertisement
Zachary told The ENQUIRER in 2013 that Faith, 51, and her husband Tim McGraw, 51, helped him change his life for the better.
"I made my share of mistakes in the past, but Faith showed me that I could be a better person," he told The ENQUIRER in 2013. "I turned my life around, and I owe much of that to Faith and Tim. If it weren't for them, there's no telling where I'd be now. They're both amazing, down to earth people. Their love and support have been nothing short of extraordinary."
Faith also couldn't help Zachary's son Christian, who was arrested on Sunday, March 31.
According to a press release from Port St. Lucie Police Department, victim Isabel Borges was riding a motorcycle when a Honda Civic driven by Christian attempted to pass a minivan in a no-passing zone.
"The driver of the Honda Civic collided head on into the motorcycle," the statement read. "Isabel Borges did not survive the crash. Isabel Borges was pronounced deceased at the scene at 8:02am."
Christian, 22, seemed "extremely impaired."
Port St. Lucie Police Clerk of Court confirmed to RadarOnline.com that Christian has been charged with DUI Manslaughter, Vehicular Homicide and Possession of Narcotics with Intent to Sell. He was in possession of MDMA, according to the police department.
He is currently in St. Lucie County Jail with a $155,000 bond.