Faith Hill's Troubled Nephew Arrested For Possession Of Cocaine & Robbery Before Fatal Crash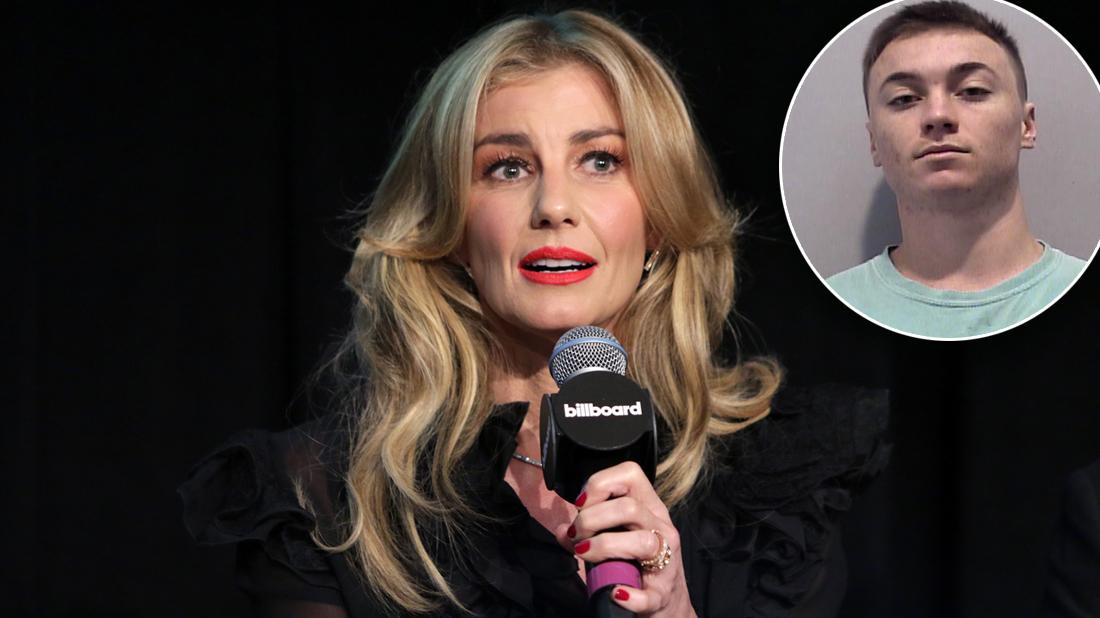 Faith Hill's biological nephew is behind bars for DUI manslaughter and other charges after a fatal traffic accident left one woman dead. But Christian White's current legal trouble isn't his only brush with the law, as RadarOnline.com can exclusively reveal he was once arrested for possession of cocaine and felony robbery.
In court papers obtained from Fort St. Lucie County Court in Florida, Christian, 22, had a warrant out for his arrest for felony robbery by sudden snatching on January 10, 2017.
Article continues below advertisement
According to the police report, the 17-year-old victim advertised his Rose Gold iPhone 6S for $400. The victim met the two suspects and relocated to the his apartment complex. The victim was outside the car, as Christian was in the passenger seat.
"Christian grabbed the phone from the victim's hands as the driver drove away," the police report read. "The victim grabbed the door jam as the vehicle was driving away and was drug a few feet and eventually fell to the ground and received several road rash abrasions."
Christian was arrested on January 12, 2017 and held on $10,000 bond.
Then on August 24, 2017, Christian was arrested for possession of cocaine.
According to the arrest affidavit, Christian "looked out the bathroom window" when officers arrived to the residence.
"White unlocked the rear door and was quickly apprehended without incident," the court papers read. "A search of the residence revealed approximately three pounds of marijuana, 48 grams of cocaine, eight grams of methamphetamine, 38 special revolver and various paraphernalia."
Article continues below advertisement
According to the court papers, Christian told authorities that he sleeps and keeps his property in the kitchen corner. A small bag containing one gram of cocaine was located inside a green box in the kitchen where he sleeps. The other narcotics were located in his roommate's bedroom. The affidavit revealed the roommate was the "intended target and was listed on the search warrant."
Christian pled nolo contendere to the charges. He was sentenced to 90 days in county jail with credit of 48 days served on October 10, 2017. The robbery and possession charges are to run concurrently.
He was sentenced to a three-year probation to run concurrently.
He was ordered to pay $718 in court costs, fees and fines.
Christian reportedly violated probation months later when he failed a court-ordered drug test.
"The offender was in possession of a drug or narcotic, marijuana, as shown by analysis of a urine sample obtained from the offender on 5/4/2018," the court docs claim. "He admitted to smoking marijuana at a party… He smoked at a party with friends on 4/20/2018 as it was a 'smokers holiday.'"
Article continues below advertisement
According to the court docs, Christian entered a faith-based program on November 30, 2017 after testing positive for cocaine and marijuana on November 29, 2017. He left the program on April 16, 2018, only days before breaking the probation.
He entered the program "in an effort to gain family approval." The offender has been "homeless."
He was arrested for the violation on June 1, 2018.
Christian admitted he violated probation. He was required to submit DNA samples.
On September 11, 2018, another warrant was out for his arrest for breaking probation again from a May 27, 2018 trespassing incident.
He was arrested a day later.
On October 29, 2018, he was sentenced to 280 days in jail with 206 days credit.
As RadarOnline.com exclusively reported, Christian was involved in a traffic crash on Sunday, March 31.
According to a press release from Port St. Lucie Police Department, victim Isabel Borges was riding a motorcycle when a Honda Civic driven by Christian attempted to pass a minivan in a no-passing zone.
Article continues below advertisement
"The driver of the Honda Civic collided head on into the motorcycle," the statement read. "Isabel Borges did not survive the crash. Isabel Borges was pronounced deceased at the scene at 8:02am."
Christian seemed "extremely impaired along with a passenger that was unconscious and unresponsive."
Both were transported to a nearby hospital for treatment.
Port St. Lucie Police Clerk of Court confirmed to RadarOnline.com that Christian has been charged with DUI Manslaughter, Vehicular Homicide and Possession of Narcotics with Intent to Sell. He was in possession of MDMA, according to the police department.
He is currently in St. Lucie County Jail with a $155,000 bond. No court hearing has been set.
Christian is the son of Zachary White, who is Faith's biological brother. She was put up for adoption as a baby. In 1993, she found her biological mother, Paula White, and her brother. Her father Edwin died in a car crash when she was 10.
Zachary has had legal trouble as well.
According to The National ENQUIRER, he was arrested in November 1990 for trying to snatch a woman's purse outside a restaurant.
Article continues below advertisement
He was charged with strong-arm robbery. He reportedly confessed to police that he tried to "take the victim's purse to support his crack-cocaine habit."
Nearly two months later, he was busted again for stealing a Mazda and extorting the vehicle's owner by demanding $200 for its return. He pled no contest to a third-degree felony of grand theft and three misdemeanors.
Zachary praised Faith, 51, and her husband Tim McGraw, 51, for helping him change his life.
"I made my share of mistakes in the past, but Faith showed me that I could be a better person," he told The ENQUIRER in 2013. "I turned my life around, and I owe much of that to Faith and Tim. If it weren't for them, there's no telling where I'd be now. They're both amazing, down to earth people. Their love and support have been nothing short of extraordinary."